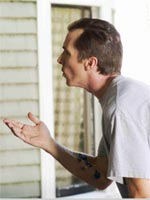 • David O. Russell's "The Fighter" unspooled at the AFI Fest. Kris was impressed and later reported from a Q&A with the film's stars.
• This week's Off the Carpet column pondered the presence of money-spinners in this year's Best Picture race.
• The Long Shot, meanwhile, wondered if that very race is currently looking a little flimsy.
• News of Hugh Jackman turning down the gig prompted the annual speculation over who should host the Oscar ceremony.
• In the week that "The Town" entered IC's Best Picture predictions, Kris caught up with writer-director-star Ben Affleck.
• "The Ghost Writer" led a list of European Film Award nominations otherwise riddled with curious omissions.
• Life Without Oscar celebrated the genius of Jane Campion… and Ahnuld.
• Kris revisited "Black Swan" at its LA premiere, emerging even more confident in the film.
• Original Song contenders featured this week included tunes from "Tangled," "Burlesque" and "Despicable Me."
• Staying on the musical side of things, this week Tech Support looked over the frontrunners for Best Original Score.
• The HFPA announced that Robert De Niro will receive this year's Cecil B. DeMille Award for career achievement at the Golden Globes.
• We said goodbye to Jill Clayburgh and Dino de Laurentiis.
• "Megamind" was the week's box-office victor.
• Speaking of (inevitable) box-office, the penultimate installment in the "Harry Potter" saga premiered to mixed-to-positive reviews.
• "The Fighter" and "Black Swan" were the chief two topics of conversation in this week's episode of Oscar Talk.
[Photo: Paramount Pictures]