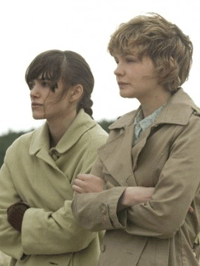 A great score can take a film from memorable to unforgettable.  Whether it be Vangelis's synthesizer on the beach in "Chariots of Fire," Nino Rota's haunting waltz from "The Godfather" or John Williams's blaring, adventurous march from "Raiders of the Lost Ark," scores can elevate amazing images to bring the director's vision to even greater fruition.
The last time I discussed this category, I noted how it is very hard to predict in advance without having heard the scores.  Synopses and stills give clues in other categories to an extent frequently not seen here.  That said, most contenders have screened, if not opened, now, so we can make safe assumptions.
But I still think this can be one of the most difficult categories to predict. But in the way of patterns, films that feature noticeable, loud, memorable and often exotic music are usually contenders.  And being in a Best Picture frontrunner never hurts matters, as always.
This branch certainly has its favorites, and I expect to see past nominees and winners prominent in the race this year.  The composers don't frequently embrace new nominees.  Usually only one newcomer is welcomed per year.
Leading the way this year, at least in terms of likelihood of nomination, would seem to be Hans Zimmer for Christopher Nolan's "Inception." While Zimmer had a drought of nominations between "Gladiator" and "Sherlock Holmes" last year, he is now back in the running and there is no doubt that this film's sense of awe was tremendously improved by its score.  I think Zimmer is back.
Alexandre Desplat, one of the great composers of the past decade, is also busy again this year.  On "The King's Speech," he will once more be visiting the British royalty, a world that brought him his first nomination for "The Queen" four years ago.  The film is a frontrunner through and through, which leads me to believe that Desplat is looking good for nomination number four.
Desplat will also have a chance to try his hand on a proven franchise this year on "Harry Potter and the Deathly Hallows: Part 1." While I continue to believe Tom Hooper's film is his best chance, and next year will be this particular series's real opportunity to shine, it would be foolish to rule him out for this, given the erratic but fairly constant Oscar success of the films.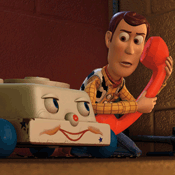 A.R. Rahman won this category two years ago for "Slumdog Millionaire." While his compositions for "127 Hours" may not be as memorable or as exotic as those on his last Boyle collaboration, he nevertheless had a tremendously important role in building the mood of this very likely Best Picture nominee.  His chances to return are considerable.
When I first began watching the Oscars in depth, Randy Newman was a perennial nominee.  But after his original song win for "Monsters, Inc.," he has only returned to the game once, for "Cars." While "Toy Story 3" was a massive hit, and I am hesitant to rule out Newman altogether, I think that, like "Cars," he is only looking at a nomination for the film's central tune.
Rather, the most memorable compositions for an animated film this year would certainly have to be those of John Powell on "How to Train Your Dragon." The film will get a good push, and his score would have to be top among its list of potential nominations.  Powell is also a long-standing figure in the industry and one would assume that he will eventually be nominated.  My only hesitation goes back to my point at the beginning of this column: this category rarely makes a place for newcomers.
Another veteran without his first nomination is Carter Burwell.  The Coen brothers' long-standing composer is behind "True Grit" this year.  While the film seems like the sort that would cry out for memorable music (many westerns do), the Coens rarely play things by the rules.  But if the score does feature prominently, then this may be Burwell's best shot at a nod.
Then there are the past winners who are on board questionable films.  Rachel Portman seemed like she could be the first female staple in this category a decade ago, after winning for "Emma" and being nominated for "The Cider House Rules" and "Chocolat." With "Never Let Me Go," she showed her considerable talent on a film that looked like it could have been a big contender. While this category is willing to nominate its favorites as sole nominees (Thomas Newman for "The Good German" jumps to mind, as does James Newton Howard for "Defiance" and "The Village"), Portman could have problems.
In a similar boat is Elliot Goldenthal for "The Tempest." Goldenthal won this category for "Frida," another Julie Taymor movie, eight years ago.  His compositions will be prominently on display again but the film is receiving a mixed, at best, response.  I suspect it will ultimately end up like "Across the Universe" and "Titus," confined to a nomination for its revered costume designer.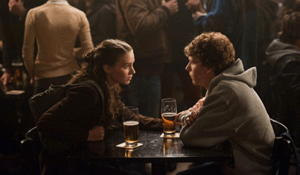 Yet another past winner who I would not rule out is Jan A.P. Kaczmarek for "Get Low." While the film's potential is increasingly looking like "Duvall or nothing," I found Kaczmarek's tunes to be appropriately minimalistic and memorable.  Depending on the strength of the film's campaign, I could see him finding a home in this still rather open category.
I'll end by discussing co-composers.  Last year, Marco Beltrami and Buck Sanders became the first co-nominees in this category in over a decade.  Their compositions on "The Hurt Locker"were eerily minimalistic in building the mood of the Best Picture winner.  Atticus Ross and Trent Reznor are in a remarkably similar boat this year for "The Social Network." Depending on how Fincher's film catches on overall, the duo could easily slide into the final five.
So that's what I'm thinking now.  I'm curious what the precursors will nominate.  Next week, we'll skip Best Original Song (which we're saving until the end) and move onto the sound categories – a very different way of perfecting a film's aural landscape.
[Photos: Fox Searchlight Pictures, Walt Disney Pictures, Columbia Pictures]