July 17, 2007
"Thank you, come again."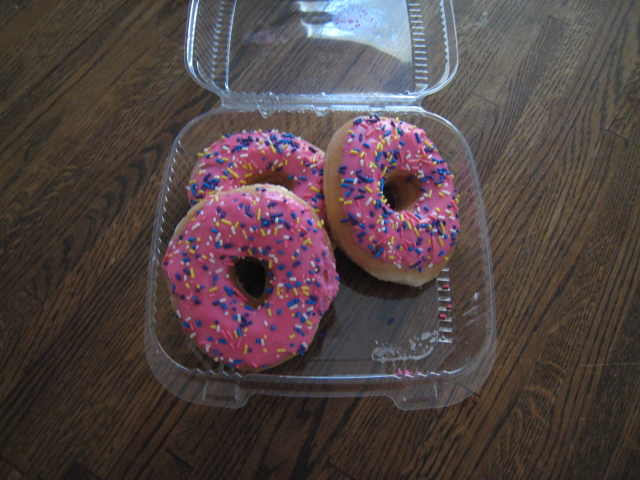 Well, I made it out alive today when I decided to take a gander at the Kwik-E Mart/7-Eleven over on Verdugo and Olive in Burbank this afternoon. They have to form a line outside or else the place will be overrun with frothing-at-the-mouth Simpsons fans and their digital cameras, yuk-yuk laughs at Jolt Cola and Duff Beer (well - they were actually out of these items) and the like.

Sadly I didn't bring my camera along to document the nightmare. Though I did take a shot of the pink sprinkle doughnuts on sale in 6 packs 4 packs and singles. I nearly went into a diabetic coma when I ate one, by the way. Never tasted anything so sweet in all my life.

Anyway, chalk one more up for publicity...