May 24, 2007
Yes, I've seen it...
And my first impression was, to be quite honest, "too much." But I liked it deep down inside my morbid soul and, for some reason, I felt that airy whiff of trust fill my bones and finally decided I dig it entirely.

It's terrifying on one hand and captivating to boot. The internet campaign has begun and with it, the promise of knowing what the audience wants and, above all, knowing how to tease the shit out of them.

Summer 2007 is so tired. Bring on the next wave.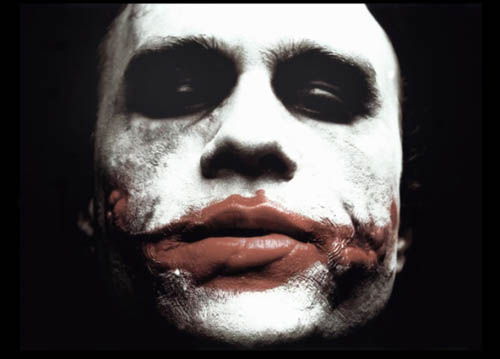 (By the way, I haven't scoured the net to see if there is a discussion on this topic anywhere, but did anyone else notice the "See you in December" mixed in with the Haha's at IBELIEVEINHARVEYDENTTOO.com, the site where this image originated before teasingly being removed? WTF??)