July 27, 2007
Bailing on the Con
(Updated, with Pics.)

I had to. I just...had to. Back in LA now and feeling strangely...safe. No Marvel panel for me tomorrow. No Iron Man. No Hulk. And I really don't give a shit either. It'll just be more santimony, more empty rhetoric about "visions" and not enough material to bother waiting in line for three hours to get into the damn H Hall and see the thing.

I guess another thing I'll be missing is the "Masters of the Web" panel, which ought to be renamed the "Masturbators of the Web" panel. The usual suspects: Devin Faraci, Ed Douglass, Drew McWeeney, Garth Franklin. I respect a few of these guys, but do we really need webmaster circle-jerk #492?

Some scattered pics after the jump.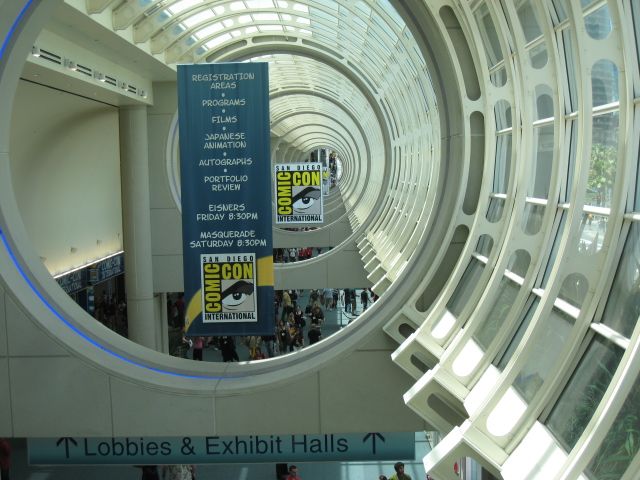 Inside the halls of the San Diego Convention Center.

Chick dressed in Rose attire a la "Grindhouse."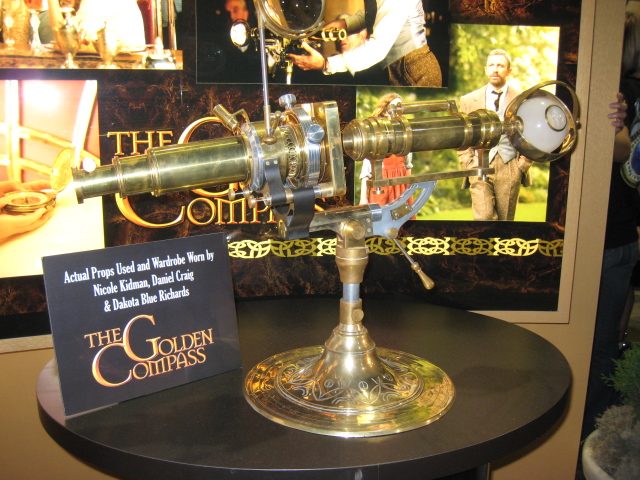 "Golden Compass" prop.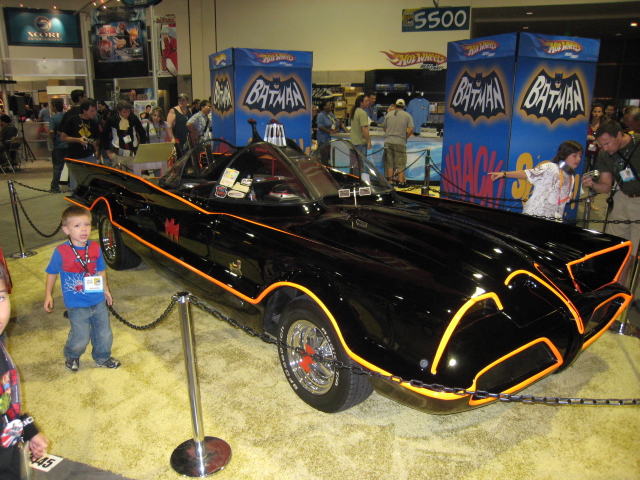 A beaut. Punk kid got in my shot.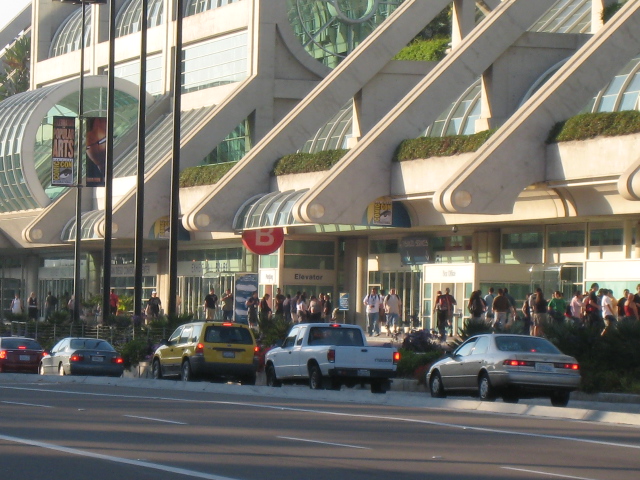 There is a moment when "atic" can be added onto "fan." This was taken at 6:00 in the fucking morning.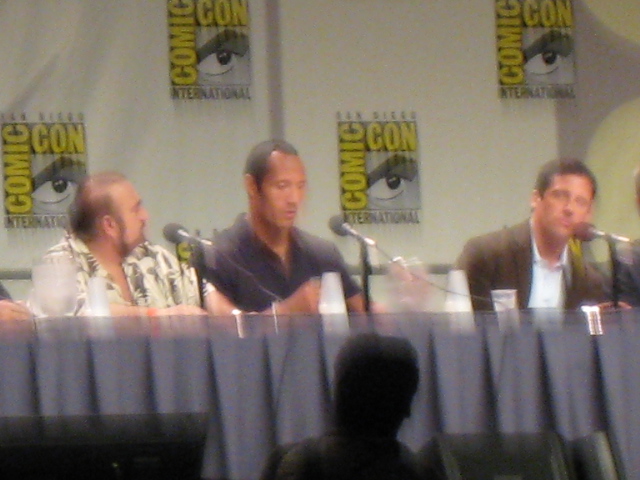 Blurry shot (sorry) of Ken Davitian, The Rock and Steve Carrell during pointless (given it was COMIC Con) "Get Smart" panel.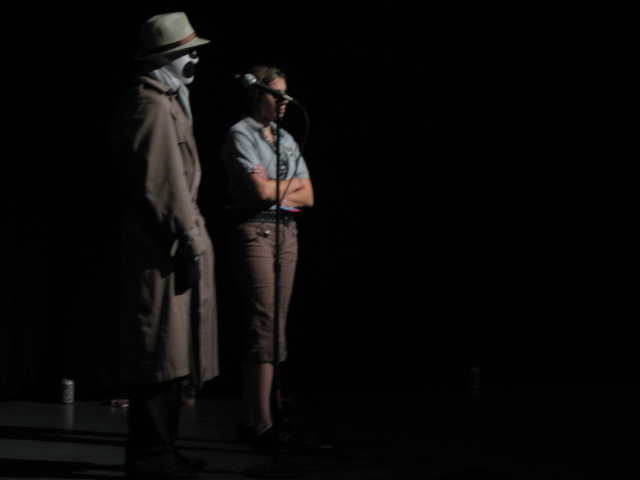 Rorschach fan asking question during "Watchmen" panel.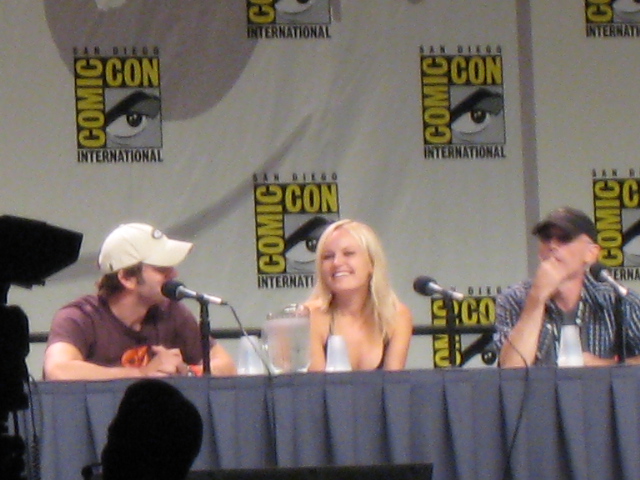 Director Zack Snyder, actress Malin Akerman and actor Jackie Earle Haley during "Watchmen" panel.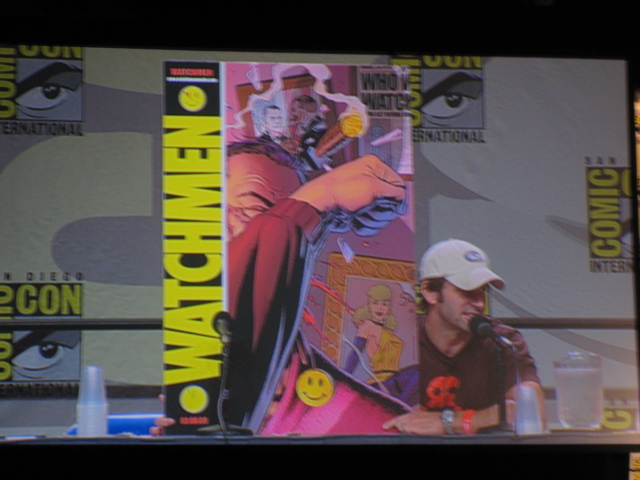 Snyder revealing original piece of artwork Dave Gibons has created in preparation for the movie. Kind of a Comic Con teaser poster with the release date on it.