(The Oscar Guide will be your chaperone through the Academy's 24 categories awarding excellence in film. A new installment will hit every weekday in the run-up to the Oscars on February 26, with the Best Picture finale on Saturday, February 25.)
It may be the most dependably unsatisfying and upset-prone of all Oscar categories, but this year's Best Foreign Language Film race has thus far proceeded without stirring up too much of a fuss: there were few surprising inclusions or omissions in either the shortlist or the eventual nominee field. The arcane selection procedures in this category will never please everyone, but the Academy has wound up with a credible and well-balanced — if not world-beating — list of five films.
Given, however, that most observers would list the nominees as "'A Separation' and, uh, four other movies," people might just be saving their howls of protest for Oscar night, in the event that the critically revered, award-guzzling Iranian entry doesn't win. And however much people toss around the word "lock," the fact that voters are required to see all five nominees before making their decision means there are never any sure things in this ever-frustrating category.
The nominees are…
"Bullhead" (Belgium)
"Footnote" (Israel)
"In Darkness" (Poland)
"Monsieur Lazhar" (Canada)
"A Separation" (Iran)
What films missed out? Well, we could be here all day. The shortlist inclusions that didn't make the final cut were Denmark's "SuperClasico," Morocco's "Omar Killed Me," Taiwan's "Warriors of the Rainbow" and Germany's "Pina" — though that at least received its due in the documentary category. For my part, I'd have loved to Mexico's "Miss Bala," South Africa's "Beauty" and Greece's "Attenberg" in the mix, and that's before we get to the films that weren't even submitted or eligible. "Tomboy," "Poetry," "Le Quattro Volte"… take your pick. It's a big world out there.
The nominee predicted by the fewest pundits — though forgive me at this point for mentioning that my predictions were 5/5 in this category — is also, unsurprisingly, the most outwardly challenging. Belgium's "Bullhead" is an impressively lowering character study masquerading as an inscrutable agricultural thriller: it's not hard to believe the whispers that this was one of the three films "saved" by the executive committee, and it's to the branch's credit that filmmaking this muscular and aggressive made the cut. (Several critics protested when the Belgians submitted this over the Dardenne brothers' "The kid With a Bike," but it's the bolder choice.) Ostensibly unpicking illegal activity in the cattle-farming mafia, the film really centers on Jacky (a superb Matthias Schoenaerts), a hulking, Channing Tatum-alike farmer physically and emotionally stunted by childhood violence. The film's genre elements are more an obfuscation than a hook, and its grimness feels a little overworked — certainly too much so to land Belgium a first win in the category — but this is a bracing, bruising debut for director Michael Roskam.
Israel has become something of a fixture in this category of late: "Footnote" is the country's fourth nominee in five years, though they have yet to triumph in this category. (Director Joseph Cedar was also behind 2007 nominee "Beaufort.") This literary comedy of scruples, detailing the power struggle between father-and-son Talmud professors wrestling for the Israeli equivalent of the Pulitzer Prize — feels a little too dry and inconsequential to go the distance, though I hear it played well at its initial Academy screening. The film split critics at Cannes last year, where it eventually took home the Best Screenplay prize, and I was firmly in the unpersuaded camp: I thought it shrill, unfunny and distinguished by a truly horrendous score, hampered by its own convincing proof of the adage that academic politics being so vicious because the stakes are so small.
Let's be honest here: given the history of this category, a harrowing true-life Holocaust drama, directed by Agnieszka Holland, was always going to practically nominate itself. On paper, "In Darkness" — a survival story of a group of Jews hidden in the sewers of Lvov by a local charlatan — checks all the boxes required to be an upset victor in this category, yet after actually having watched it, I'm undecided: the film is handsome, high-minded and openly emotive in all the ways that Academy members should respond to, yet its unashamed arduousness and ensemble of closed-off characters make it rather a tough sell. It's certainly not as open-hearted or engaging as Holland's "Europa Europa," for which she received a writing nod in 1991 after being cheated out of the foreign race by national selectors. It's doubtful enough voters will remember that to feel obligated to her, so the film will have to stand on its extraordinary narrative alone to land Poland its first ever win in the category.
There's always at least one "nice little film" in the category, an arthouse crowdpleaser that pushes gentle emotional buttons without reaching too high cinematically. Canada's "Monsieur Lazhar" fits that bill this year, though it's a commendably restrained and thoughtful effort, characterized by swift, clean, slightly unsettling editing rhythms and confirming director Philippe Falardeau's ("It's Not Me, I Swear!") sensitive knack with child performers. Telling the story of an Algerian asylum-seeker who lands a job teaching a class of Montreal pre-teens variously traumatized by the suicide of their former teacher, it's nowhere near as emotionally opportunistic or manipulative as that precis makes it sound: Falardeau is clearly a fan of Laurent Cantet's "The Class," and while his film can't match that 2008 nominee for moral complexity or thematic breadth, it has enough of its own quiet, ears-open compassion to mark it as a potential spoiler in the race.
While the previous four films have virtues and adherents, it's hard to step back after viewing all five and make a reasonable case for why anything but Iran's "A Separation" should win: Asghar Farhadi's precursor beast is so many streets ahead of the competition in terms of emotional depth, structural poise and verbal dazzle that a victory for anything could only be regarded as another forehead-clutching moment in the category's history. I've been a fan of Farhadi's knotty, morally see-sawing marital drama since it took the Golden Bear at Berlin nearly a year ago, though I wouldn't necessarily have guessed that the Academy would respond to its disquietingly thorny, mostly unresolved ethical inquiries. Happily, the film's secularity and domestic universality has caught enough viewers off-guard to turn it into a crossover hit, even landing an extra Oscar nod for writing. Voters have delighted in going off-script in this category in recent years, but there's rarely been quite such compelling precursor consensus.
Will win: "A Separation"
Could win: "In Darkness"
Should win: "A Separation"
Should have been here: "Miss Bala"
Keep track of our current rankings in the Best Foreign Language Film category via its Contenders page here.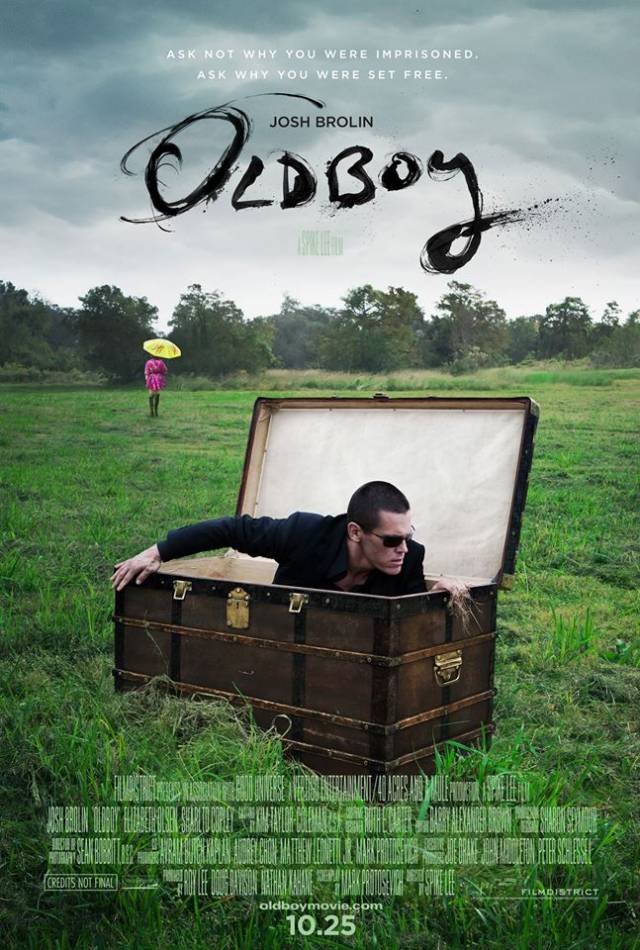 What do you think should be taking home this gold in this category? Who got robbed? Speak up in the comments section below!
(Read previous installments of the Oscar Guide here.)
For more views on movies, awards season and other pursuits, follow @GuyLodge on Twitter.
Sign up for Instant Alerts from In Contention!