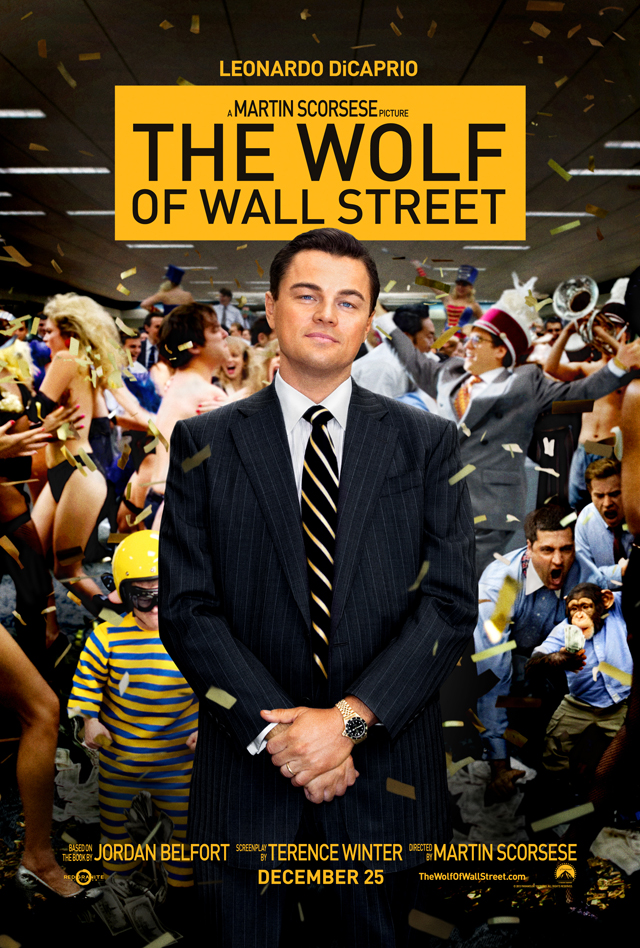 The last couple of days of the year were pretty electric for Martin Scorsese, Leonardo DiCaprio and "The Wolf of Wall Street." The perception out there was that they – particularly DiCaprio, who hopped on the phone with a number of outlets on Monday (including this one) – were backed into a corner and needed to defend their film against an array of accusations. The studio probably wanted the bad press tapered, but whatever the case, it's been a bumpy road this holiday for a film some consider unequivocally the year's best, others consider an abomination.
But here at the beginning of the year, whether Oscar and guild nominations are in the film's future or not, there will be tribute love for the two creative forces from the Santa Barbara International Film Festival. Paired up, DiCaprio and Scorsese will receive the fest's Cinema Vanguard Award on Thursday, Feb. 6 at the historic Arlington Theatre.
"Scorsese and DiCaprio's partnership has become a legendary cinematic pas de deux recalling other great collaborations like John Ford and John Wayne, Fellini and Mastroianni, John Huston and Bogart – and even Scorsese and De Niro," SBIFF Executive Director Roger Durling said. Indeed, and it's a nice move to stay away from a singular honor for either and settle on tandem recognition, because five collaborations in, Scorsese and DiCaprio are clicking like a well-oiled machine. And for DiCaprio, it's a partnership he doesn't want to end any time soon.
"I want to do more with him and I"d love for there to be a continuation of movies we can do together," the actor told me in 2010. "At 18 years old, I remember having a conversation with my father and we talked about opportunities that were going to come up and he said, 'You know, there"s really one guy, if you ever get the opportunity to work for him, you have to go for it.' So I really researched the films that he was going to do and films that he wanted to do. 'Gangs of New York' was something that I took a number of years of tracking and talking to his agents and saying, 'I want to just throw my hat in the ring. If he ever wants to do this I"m there, whenever, wherever,' and finally it came around."
That interview was on the occasion of the thriller "Shutter Island," the only film from the pair (so far) to miss out on Best Picture recognition from the Academy. Scorsese was filming "Hugo" at the time and found a rare – as of late – bit of down time to consider the partnership while working on a film that didn't feature DiCaprio.
"You wouldn"t normally pursue the creative relationship if you don"t think it"s going anywhere or you think you"ve explored everything you could explore," Scorsese told me at the time. "And in this case it seemed there was much more to explore. When I use the word explore, that means that you"re expecting to find something. And I think that"s always there when I work with Leo. That"s a process and it's a journey and it's very rewarding for me to have a collaborator at this stage in my life, particularly someone who is 30 years younger than me and of another generation. So I know there"s more there and I like seeing it develop. It seems that he has similar tastes and interests that I do, the stories and characters, the tone, and so we"re just not afraid to go there."
It's interesting re-reading those thoughts in the context of "The Wolf of Wall Street," a film from a 71-year-old Scorsese truly revitalized and fearless in the face of the autumn of his career.
With that in mind, and getting back to the Santa Barbara honor, the Cinema Vanguard Award was created in recognition of those who have forged their own path, taking artistic risks and making a significant and unique contribution to film. On all counts, it seems DiCaprio and Scorsese – particularly in light of "The Wolf of Wall Street" – qualify and then some.
The 29th annual Santa Barbara International Film Festival runs Jan. 30 – Feb. 9.