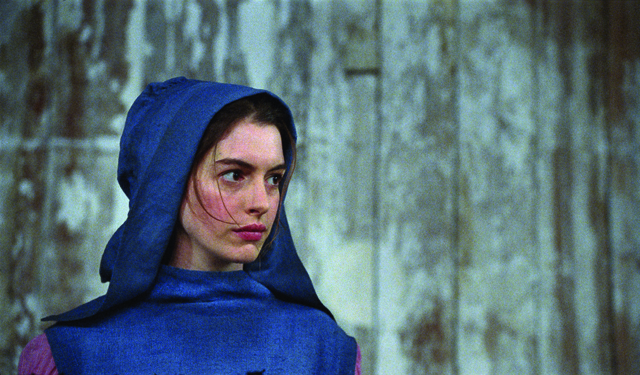 For her performance in Universal's musical hit "Les Misérables," actress Anne Hathaway has won the Oscar for Best Supporting Actress at the 85th annual Academy Awards.
"It came true," she nearly whispered upon accepting the prize. She then thanked each of her fellow nominees in the category. "I look up to you all so much and it's been such an honor…here's hoping that someday in the not too distant future, the misfortunes of Fantine will only be found in stories, and never more in real life."
Around the time of the film's release, she told HitFix her personal expectations for herself were high because of the impact seeing her mother take on the role of Fantine had on her as a child.
"When I found out I was going to be in the film, even though it's being sung, I wanted it to feel like a real story," she said at the time, "that if you turned the volume down you would feel like you were looking at a page out of someone's life. I wanted to grasp the reality and make the emotions visceral."
Hathaway was nominated once before for Best Actress in 2008's "Rachel Getting Married." She hosted the Oscars with actor James Franco in 2011.
"Les Misérables" was nominated for eight Oscars, including Best Picture.