(Welcome to the Oscar Guide, your chaperone through the Academy"s 24 categories awarding excellence in film. A new installment will hit every weekday in the run-up to the Oscars on February 24, with the Best Picture finale on Friday, February 22.)
After three straight years of original screenplay-based films ruling the roost, the Best Picture race this year resumes its relationship with the Best Adapted Screenplay category, as the three arguable frontrunners for the top prize are locked in closer combat here. As it stands, the presentation of this award will be a key moment, potentially telling us a lot about how the rest of the evening is going to go. If "Argo" wins, you can probably ease into your seat; if it"s something else, we might still have a race.
The Academy wasn"t given a surfeit of options in this category, especially with such prestige adaptations as "Anna Karenina" and "On the Road" proving to be either fast faders or non-starters. The field they ended up with, then, was an obvious one, comprising five of the six adaptations in the Best Picture race. (The sixth, the sung-through "Les Miserables," was never going to feature for its writing.) It"s a shame that the widely beloved WGA nominee "The Perks of Being a Wallflower" couldn"t make the cut, but with one higher-profile, Guild-ineligible indie favorite lying in wait as a replacement, these were always the likeliest five.
The nominees are…
"Argo" (Chris Terrio)
"Beasts of the Southern Wild" (Lucy Alibar and Benh Zeitlin)
"Life of Pi" (David Magee)
"Lincoln" (Tony Kushner)
"Silver Linings Playbook" (David O. Russell)
It's not the most adventurous group the often-innovative writers' branch has ever fielded in this category — the films are all American, for starters, and only "Beasts" really comes from the fringes — but it represents a fair spread of styles and approaches. Two are based on novels, with the other three coming a magazine article, a stage play and a non-fiction bestseller, respectively. It's unusual, too, that two of the nominees incorporate elements of magical realism. While some are mourning the popular "Perks," it's hard to claim anyone was egregiously slighted here: as wild as it would be to have such clever adaptations as "21 Jump Street" or "The Loneliest Planet" here, that'd be asking the Academy to be something they're not.
Last year, "The Artist" broke a six-year streak in which the Best Picture winner also took home a screenplay prize – and some might argue that, given the film"s almost complete lack of dialogue, it was a special case. The simple fact remains that if "Argo" takes Best Picture, as almost everyone at this point assumes it will, the odds favor first-time nominee Chris Terrio also taking the gold. It"s a tidy piece of writing, after all, with plenty of zesty dialogue and at least one catchphrase that has, if only temporarily, entered the pop-culture lexicon. That"ll be enough for the "Argo" contingent, who also haven"t been given a wealth of major categories in which to recognize their favorite film of the year. Terrio didn"t win many precursors early in the season, but his upset victory at the Scripters was telling; I say he takes the WGA award this weekend, and then the Oscar.
It"s a testament to the work of director Benh Zeitlin and co-writer Lucy Alibar that many are surprised to learn that the rovingly cinematic "Beasts of the Southern Wild" is based on a stage play, Alibar"s own "Juicy and Delicious." There"s much to be said for a script that allows ample breathing space for the director"s visual storytelling, but there"s some richly literate, even poetic, writing to be found in this heady blend of bayou magical realism and 21st-century survival story, with its occasional stream-of-consciousness verbiage channelling the likes of Toni Morrison. Still, the buzz around Zeitlin has centered mainly on his flamboyant direction, for which he"s already a long shot; ineligible at the WGA awards this weekend, this energetic underdog is likely still bringing up the rear.
2012 brought us a couple of literary adaptations of novels widely tagged with that pointless adjective "unfilmable" – practically everything"s filmable, after all, whether it"s filmed well or not – but where "Cloud Atlas" largely struggled to surmount that scepticism, Ang Lee"s tricky balance of alternative realities in "Life of Pi" was widely given a pass. Personally, I think whatever success the film achieves comes despite, rather than because of, the slightly clunky script by former nominee David Magee ("Finding Neverland"): I know I"m not the only one for whom the flat contemporary framing device, in particular, is a sticking point. While general goodwill for the film, as well as respect for Magee"s ambition in taking on this beast – so to speak – pulled him through with the WGA and the Academy, I think many voters will likely view the film primarily as a director"s piece.
Earlier in the season, a lot of pundits thought Tony Kushner had this one licked for "Lincoln." After all, a Pulitzer Prize-winning playwright taking on a bestselling volume by a Pulitzer Prize-winning historian about America"s favorite president… well, it boasts a certain cache. Many early precursors agreed, as Kushner swept up prizes from the New York Critics" Circle, the National Society of Film Critics, the BFCA Critics" Choice Awards – but his winning streak has slowed recently, as the Globes, Scripters and BAFTA all went elsewhere. The WGA award this weekend is crucial: Kushner"s script is a feat of great verbal density and academic exactitude – virtues that have led detractors to label it dry or talky – and his fellow scribes are likeliest to appreciate it. If he doesn"t win there, the former nominee (for another Spielberg film, "Munich") is in trouble.
Indeed, I"m beginning to think the likelier threat to the Best Picture favorite here might be David O. Russell"s adaptation of the Matthew Quick novel "Silver Linings Playbook." Russell may be on his second directing nod, but has never before been nominated as a writer. (He was deservedly WGA-nominated in 1999 for "Three Kings.") Last Sunday, he pulled off the upset of the night at the BAFTAs in this category, his most significant win since taking the National Board of Review prize at the start of the season – especially surprising given that the Brits hadn"t nominated the boisterous dramedy for Best Film or Director. The Academy, on the other hand, already made their admiration for the film clear in the nominations phase, while the highly verbal blend of pathos and offbeat humor in Russell"s script can be a winning formula – Alexander Payne has two of these, after all.
Will win: "Argo" (Chris Terrio)
Could win: "Silver Linings Playbook" (David O. Russell)
Should win: "Silver Linings Playbook" (David O. Russell)
Should have been here: "21 Jump Street" (Michael Bacall and Jonah Hill)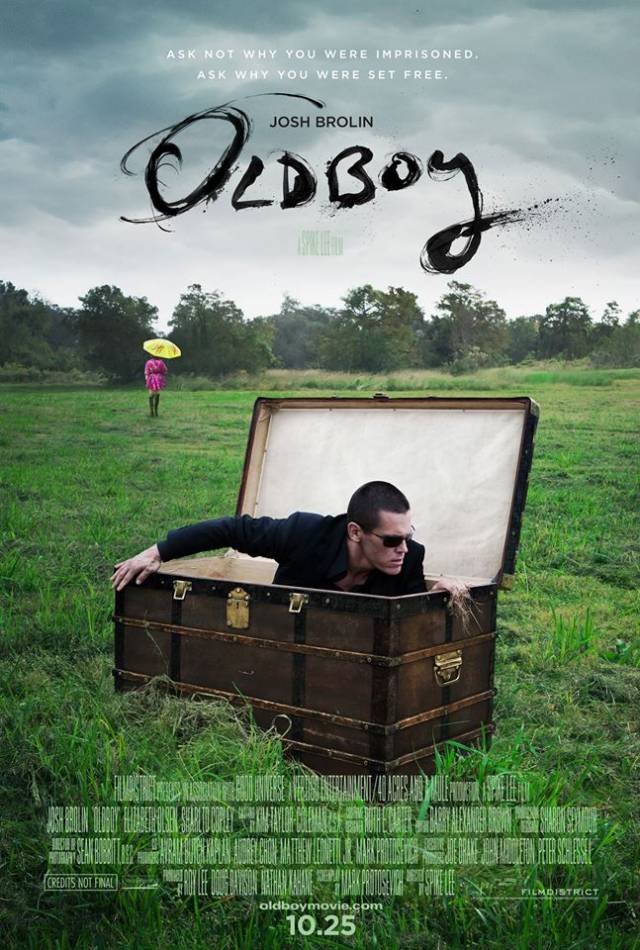 Do you think "Argo" is all go in the Best Adapted Screenplay category? Can Kushner regain his early momentum, or will Russell repeat his BAFTA coup? Tell us in the comments section!