(The Oscar Guide will be your chaperone through the Academy's 24 categories awarding excellence in film. A new installment will hit every weekday in the run-up to the Oscars on February 26, with the Best Picture finale on Saturday, February 25.)
Predicting the makeup nominees is annually a total crapshoot; predicting the winner, on the hand, is almost always disproportionately simple. That speaks to the vast difference between the branch vote and that of the general Academy: while fellow makeup artists often surprise by leaving out seemingly grabby transformations, less informed voters inevitably gravitate toward the nominee with the most makeup.
This year"s nominee list was predictably unpredictable: any combination of three titles from the seven-film bakeoff in the category, far heavier this year on period than fantasy work, seemed plausible. Only one was unanimously picked by pundits – Meryl Streep"s elaborate, decades-spanning Maggie Thatcher makeover. Though the British biopic would appear to be the frontrunner for the win as well, one other nominee from the UK ensures this race feels moderately less cut-and-dried than usual.
The nominees are:
"Albert Nobbs" (Martial Corneville, Lynn Johnston and Matthew W. Mungle)
"Harry Potter and the Deathly Hallows: Part 2" (Nick Dudman, Amanda Knight and Lisa Tomblin)
"The Iron Lady" (Mark Coulier and J. Roy Helland)
The four films left on the sidelines were "Anonymous," "The Artist," "Hugo" and wild-card bakeoff pick "Gainsbourg: A Heroic Life," though none of these omissions raised as many eyebrows as "J. Edgar""s failure to make the shortlist in the first place – the crusty ageing job on Leo DiCaprio and Armie Hammer seemed primed for recognition in the category, but branch members clearly agreed with the critics that the stiff results weren"t worth their weight in latex. A good call on their part, though I still wish voters would focus less on overtly altered appearances and more on subtler evocations of period looks in such films as "A Dangerous Method" and "Jane Eyre."
After the film"s soggy reception on the fall festival circuit, if you"d told most industry observers that "Albert Nobbs" would wind up with as many nominations as "The Tree of Life" and "Tinker, Tailor, Soldier, Spy," they wouldn"t have believed you. Yet the tepid cross-dressing melodrama is indeed a triple nominee, scoring its least anticipated bid for the low-key prosthetics applied to Glenn Close and Janet McTeer"s 19th-century ladies disguised as workingmen. More adjustments and attachments have been made to their features than meets the eye, and I hear branch members were particularly pleased with the subtlety of the work, but many viewers will find it tough to buy into the masquerade: Close and McTeer simply don"t look a lot like men. Lynn Johnston and Martial Corneville will likely have to remain content with their first nomination, five-time nominee Matthew W. Mungle must wait for a bookend to his 1992 statuette for "Bram Stoker"s Dracula."
With its vast ensemble of well-known actors hiding behind assorted fantastical disguises and tangled hair pieces, you"d expect the "Harry Potter" series to be something of a mainstay in this category – yet the surprising truth is that while closing chapter "Harry Potter and the Deathly Hallows: Part 2" earned the boy-wizard franchise its fifth BAFTA nod for makeup and hairstyling, this is the very first time the Academy has relented in this category. That makes first-time nominees Nick Dudman, Amanda Knight and Lisa Tomblin"s chances hard to gauge: conventional wisdom would dictate that if these familiar creations haven"t struck the Academy as award-worthy before, little will change this year. But the Academy at large has never before been given the opportunity to reward the films here: who"s to say non-branch voters wouldn"t have wanted to vote for, say, Ralph Fiennes"s unrecognizable Voldemort visage in years past? It helps, too, that the film is far more widely liked than its two rivals in the race: if voters feel like finally throwing a bone to this unrewarded cultural phenomenon, here"s as good a place as any.
However convincing the case for "Harry Potter" on paper, however, "The Iron Lady" has an even stronger one on celluloid: amid its critical mauling, the film"s two components to receive almost unanimous admiration have been its two Oscar-endorsed ones: Meryl Streep"s lead performance and first-time contenders Mark Coulier and J. Roy Helland"s astonishing makeup work. That"s hardly a coincidence, of course: their moulding of Streep into Margaret Thatcher"s various severe appearances over the decades, culminating in unsettlingly authentic old age, is the essential enabler to her virtuoso turn. Just as the makeup artists were recognized alongside Marion Cotillard for their joint Edith Piaf metamorphosis at the 2007 Oscars, it"s difficult to appreciate one without the other. Streep may well be in second place in the Best Actress race, but look for the Academy to indirectly acknowledge her effort here.
Will win: "The Iron Lady"
Could win: "Harry Potter and the Deathly Hallows: Part 2"
Should win: "The Iron Lady"
Should have been here: "A Dangerous Method"
Keep track of our current rankings in the Best Makeup category via its Contenders page here.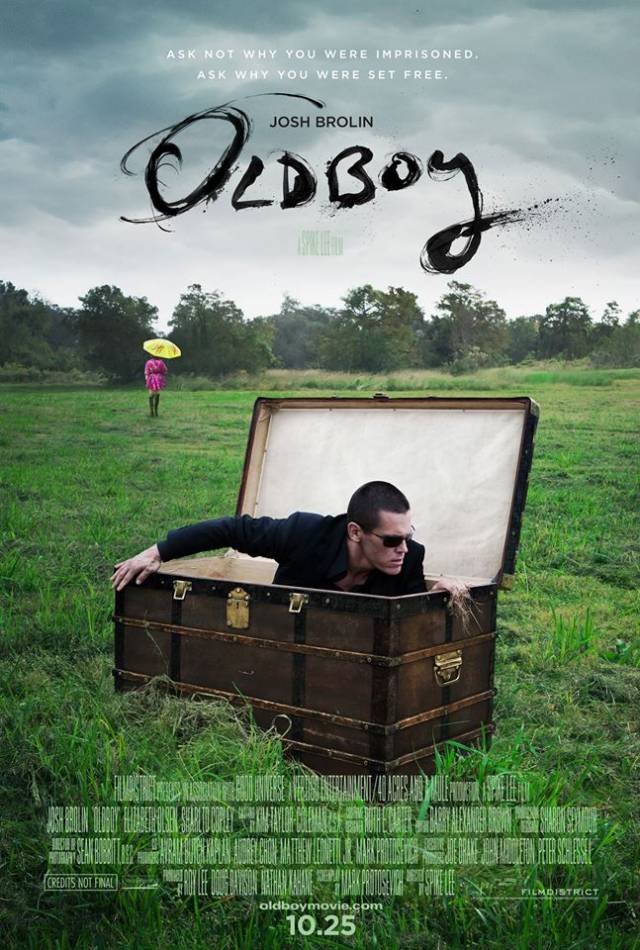 What do you think should be taking home this gold in this category? Who got robbed? Speak up in the comments section below!
(Read previous installments of the Oscar Guide here.)
For more views on movies, awards season and other pursuits, follow @GuyLodge on Twitter.
Sign up for Instant Alerts from In Contention!