(The Oscar Guide will be your chaperone through the Academy's 24 categories awarding excellence in film. A new installment will hit every weekday in the run-up to the Oscars on February 26, with the Best Picture finale on Saturday, February 25.)
A script is a film"s blueprint, making it unsurprising that most of the nominees in this category have historically also been nominated for Best Picture. This year was no exception, with three of the final five adapted screenplay contenders also chalked up as the year's best films. Room was also made for a particularly challenging adaptation of a classic novel and a star-studded film with no other nominations.
Notwithstanding the Best Picture correlation, Tate Taylor failed to be nominated here for writing "The Help" after landing BFCA, WGA and BAFTA nominations. "The Girl With the Dragon Tattoo" also appeared solid after a WGA nomination, but, like another Best Picture contender, "War Horse," it is likely to not be remembered for its words so much as its images. "Extremely Loud & Incredibly Close" also managed to miss despite a surprising Best Picture berth. While three of the titles will have to be content with the nomination, the other two are in a horserace to win that I expect to remain close until the envelope is opened.
The nominees are…
"The Descendants" (Screenplay by Alexander Payne and Nat Faxon & Jim Rash)
"Hugo" (Screenplay by John Logan)
"The Ides of March" (Screenplay by George Clooney & Grant Heslov and Beau Willimon)
"Moneyball" (Screenplay by Aaron Sorkin and Steven Zaillian; Story by Stan Chervin)
"Tinker, Tailor, Soldier, Spy" (Screenplay by Bridget O"Connor & Peter Straughan)
Of the plausible nominees, this is a very respectable lot. I was nonetheless disappointed that Moira Buffini's adaptation of "Jane Eyre" never got more traction. I also found Jason Segel and Nicholas Stoller"s joyous take on "The Muppets" to be wonderfully fresh and funny. Though it would have been stunning if AMPAS had made room for it here.
Alexander Payne has seen an up-and-down career with Oscar, but most of it has been up. A nomination for "Election" was followed by a surprising snub for "About Schmidt." A win here for "Sideways" (in addition to a directing nomination) made up for that. This year, he adapted, with Nat Faxon and Jim Rash, Kaui Hart Hemmings"s novel "The Descendants." This NBR-winning script is the Academy"s best chance to award Payne, who is also nominated for directing and producing (a co-producer is Jim Taylor, with whom Payne shared his previous writing nominations). "The Descendants" is widely liked – it is the only title in this category to also be nominated for directing and acting – and giving Payne another Oscar before his main rivals makes a degree of sense. Even so, I wonder if the film has peaked, much like another Clooney effort, "Up in the Air," two years ago. So a win is possible, if far from assured.
John Logan"s nomination for "Hugo" marks the third of his career. And like the previous two – "Gladiator" and "The Aviator" – it seems fair to conclude that overall respect for the film helped bring him to the final five. This is not meant to be a slight on his writing. On the contrary, the script was a clever adaptation of a graphic novel that defied genres, giving us a film that was a true tribute to cinema (even if I think it took too long to get going). However, like "Gladiator" and "The Aviator," "Hug" will likely not be remembered for its words when compared to its extraordinary visuals. Logan will probably have to be content with the nomination, but the film did lead the field with 11 nominations and is the clear competition to the frontrunner, so don't count it out.
What can I say? George Clooney is popular these days. In addition to starring in "The Descendants" this year, he co-produced, directed, co-wrote and starred in "The Ides of March." This is his second writing nomination, and seventh overall, since 2005. That he earned these from three different branches and for six different films is even more impressive. I felt this film"s characters could have been better developed, but it is still a fine effort. It was gripping and its message was not as simplistic as some viewers have asserted. Clooney adapted Beau Willimon"s play "Faragut North" with Willimon himself, as well as producing partner Grant Heslov (also earning his second writing nomination after "Good Night, and Good Luck."), into a modern morality tale. Alas, being the film"s only nomination, their odds of winning are about zilch.
For years, it seemed as though Aaron Sorkin simply could not earn an Oscar nomination. After snubs for "A Few Good Men," "The American President" and "Charlie Wilson"s War," he took home the gold last year for "The Social Network." This year, he and Steven Zaillian (Oscar winner for "Schindler"s List" and nominee for "Awakenings" and "Gangs of New York") worked separately on "Moneyball," a script originally penned by Stan Chervin. They turned Michael Lewis"s book "Moneyball: The Art of Winning an Unfair Game" into a film that was funny, engaging and poignant, despite potentially dry subject matter. They have already won the BFCA and NYFCC awards. Will Sorkin and Zaillian win their second Oscar before Payne? The film is broadly liked (see, for example, the sound mixing nomination). Moreover, the razor sharp dialogue and tight story are what most people seem to remember, while Clooney"s performance usually gets top praise from "The Descendants." It could go either way between the two.
Filling out the category, we have "Tinker, Tailor, Soldier, Spy." The husband/wife duo of the late Bridget O"Connor and Peter Straughan edited John Le Carré"s massive Cold War espionage novel into this two hour thriller. While I followed the plot well enough, I have some sympathy for those who felt it was confusing at times. Even so, I found it entirely engaging, capturing the feel of British intelligence in the Cold War. Much of that was due to the screenplay. Sadly, O"Connor died of cancer in September 2010, making this nomination posthumous. While a BAFTA win is possible, I feel the film hasn"t caught on in Hollywood enough to rival the two Best Picture nominees that have split the precursors.
Will Win: "The Descendants"
Could Win: "Moneyball"
Should Win: "Moneyball"
Should have been here: "Jane Eyre"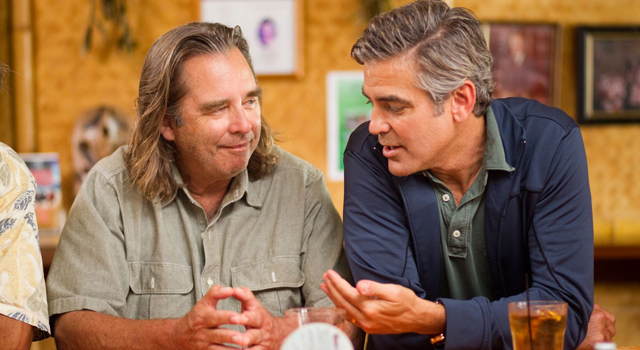 Keep track of our current rankings in the Best Adapted Screenplay category via its Contenders page here.
What do you think should be taking home this gold in this category? Who got robbed? Speak up in the comments section below!
(Read previous installments of the Oscar Guide here.)
Sign up for Instant Alerts from In Contention!