July 12, 2006
Life in Multiplexes Imitates Art on the Small Screen??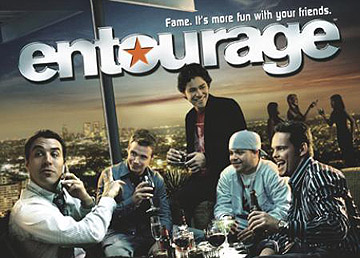 My good friend Sasha Stone and I were talking yesterday about the "Pirates" phenomenon sweeping the box office record books, and she mentioned somethng that occured to me a few days prior, only she put it in the concise terms that really drove it home as an interesting as hell tid-bit.

How funny is it that, just as "Aquaman" beats out "Spider-Man"'s opening weekend gross on HBO's "Entourage," "Pirates" ends up doing it in real life?? This is like one of those creepy/interesting moments like "Back to the Future 2" predicting the Florida Marlins would win the World Series in 1997, no? I don't recall the exact gross of "Aquaman" that Jeremy Piven blurts out as Adrian Grenier stands atop the roof of a house party Billy Crudup-style. Maybe I should hit the up the ole' HBO ON Demand and find out for sure, but I don't think it was very close to what "Pirates" ended up raking in. Actually no, it was something like $118 mil, right? Anyway, stuff like this cracks me up.

Oh, and "Entourage" has to be the most entertaining series on television in a LONG time, just for the sheer romp of it all. Congrats to Piven on his second Emmy nomination. Now, let's see a win!