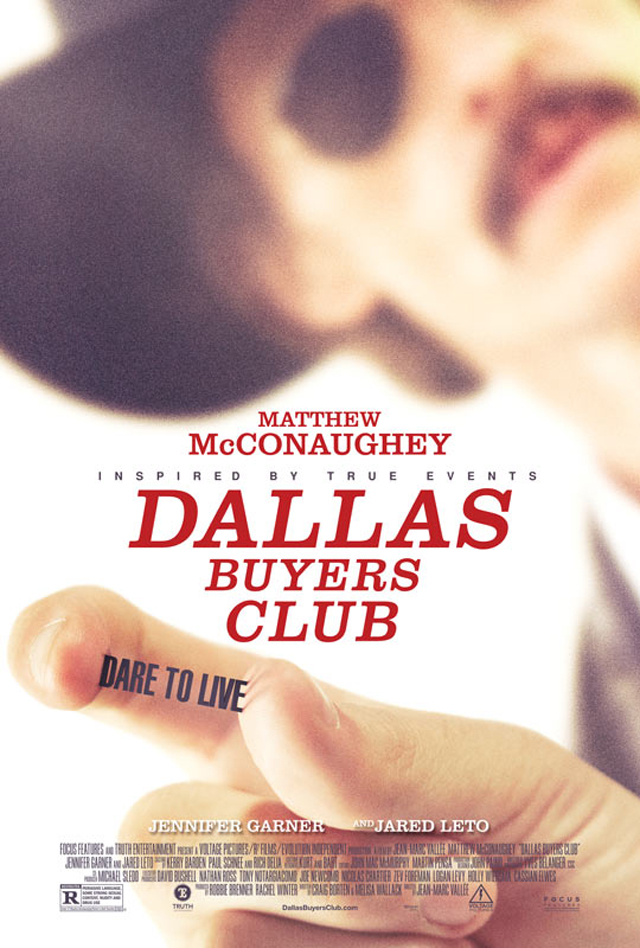 This morning's Screen Actors Guild (SAG) nominations announcement wasn't going to have a lot of surprises. At this stage, most of the players are known. It's a dense race, however, so the only question was, who was going to get squeezed out?
The headline here is Robert Redford's Best Actor snub for his one-man performance in "All is Lost." Earlier in the morning the film was nominated for the stunt ensemble award, which is interesting considering the bulk of the stunts were performed by Redford himself. But when it came to settling on an immensely crowded lead actor field, the legendary actor joined the likes of Oscar Isaac, Christian Bale, Leonardo DiCaprio and Michael B. Jordan on the sidelines as Forest Whitaker's performance in "Lee Daniels' The Butler" remained strong enough alongside the guild to land a nomination with other names that have been topping predictions lists for months.
Many have felt that Redford has been safe because, well, he's Redford. But in a tight year, face time makes all the difference, and the fact is he hasn't been as present on the campaign trail as his fellow competitors. He needed the boost of that New York Film Critics Circle win a week ago more than anyone else, and with today's snub, he's notably the weakest link in a category that could still go a number of ways once members of the Academy's actors branch has their say.
The only other surprise of note is the presence of "Dallas Buyers Club" in the Best Ensemble category, though the title had been bubbling up as a potential player in conversations this last week. The film went over really, really well at guild screenings (ask our Greg Ellwood, who moderated a few) and for a movie that didn't have the powerhouse cast of a "Saving Mr. Banks" or an "Out of the Furnace" or a "Wolf of Wall Street," and wasn't as notable an "ensemble" film as a "Nebraska" or an "Inside Llewyn Davis," it's pretty significant for it to land alongside the other heavy-hitting Oscar players. It's a huge boost for Focus Features' awards circuit swan song and this will go a long way toward helping it secure a spot in the Best Picture lineup.
Beyond that, there weren't really any left-field announcements. We knew "The Wolf of Wall Street" had not been widely seen enough by the nominating committee (and had landed in the middle of balloting, in any case) to make a dent, so it's lack of nominations is merely a curiosity like last year's goose egg for "Django Unchained." I had expected the work of "Out of the Furnace," which was constantly on the lips of SAG members in the lead-up to nominations, to figure in somewhere, but alas, it proved to be too competitive a year. And even though he seemed like a sure thing for so long, I hadn't expected Daniel Brül's wonderful "Rush" performance to make the cut, yet there he is. And "Saving Mr. Banks" revealed a little bit of vulnerability by failing to land an ensemble nod or a nomination for Tom Hanks in supporting.
The lead actress category filled out as expected. We have had the same five names in our predictions for ages at this point, at least since September. The only leading lady who can dent the lineup is Amy Adams in "American Hustle," but I expect this group to hold strong. "Hustle" did, however, pick up an expected ensemble nomination, as did Jennifer Lawrence for her supporting performance.
Harvey Weinstein must be feeling pretty good today. While "Fruitvale Station" (which had a shot at lead actor, supporting actress and ensemble recognition) and "Mandela: Long Walk to Freedom" (timely as ever these days) found no purchase with the guild, "August: Osage County," "Lee Daniels' The Butler" and "Philomena" combined for seven nominations. "August" and particularly "The Butler" rise up as his definitive players in the season, though the Globe nominations could put a damper on their momentum tomorrow morning. The Hollywood Foreign Press Association will likely, however, make a strong case for "Philomena," so don't sleep on that film's Best Picture potential just yet.
And not to bury the lead, but it's "12 Years a Slave" that unsurprisingly walked away with the most mentions: four. I had wondered whether Michael Fassbender would be a shocking shut-out this morning, though when I watched the film again last night, I knew I probably had that wrong. He terrorizes that film in such a way as to make his presence palpable even when he's not on screen. He may not be on the circuit campaigning, but it seems that, unlike with Redford, that isn't making much of a difference. The film also has the most critics Best Picture wins at the moment (four) and will likely remain out in front on that score, too. Will it all add up to the top Oscar at the end of the day? I remain skeptical for other reasons, but no real missteps are being made. There's still a long way to go yet.
One other note: After sparking with the critics groups in a big way over the last week, "Her" was completely shut out of the nominations today. Nothing for Joaquin Phoenix or Amy Adams or Scarlett Johansson's vocal performance, and no ensemble bid, which Guy had hung his hat on in predictions. That's a tough hurdle to clear if it's going to make good on a Best Picture nomination many had earmarked for the film in the wake of the critical approval, but like we've been saying, it may just be a film the critics adore, but fails to register with the Academy. We'll have to see.
With that, the first industry group has spoken and given us a pretty good idea of the direction the race has taken. The SAG nominations often reflect early, sometimes dated buzz and momentum, however, and we have a whole month before the directors chime in with nominations at the beginning of the year. The campaigns behind the likes of "Hustle's" Amy Adams, "Nebraska's" Will Forte, "Fruitvale Station's" Michael B. Jordan and Octavia Spencer and, to be sure, "All is Lost's" Robert Redford will want to step it up if they don't want to be left in the dust. This is a dense race with a handful of classic Oscar-bait entries that could become the default position for voters if no one really tries to shake the race up. Consider today's announcement a shot across their bow. Nothing is decided yet.
Check out the full list of SAG nominees below.
The 20th annual Screen Actors Guild Awards will be held on Saturday, Jan. 18, 2014.