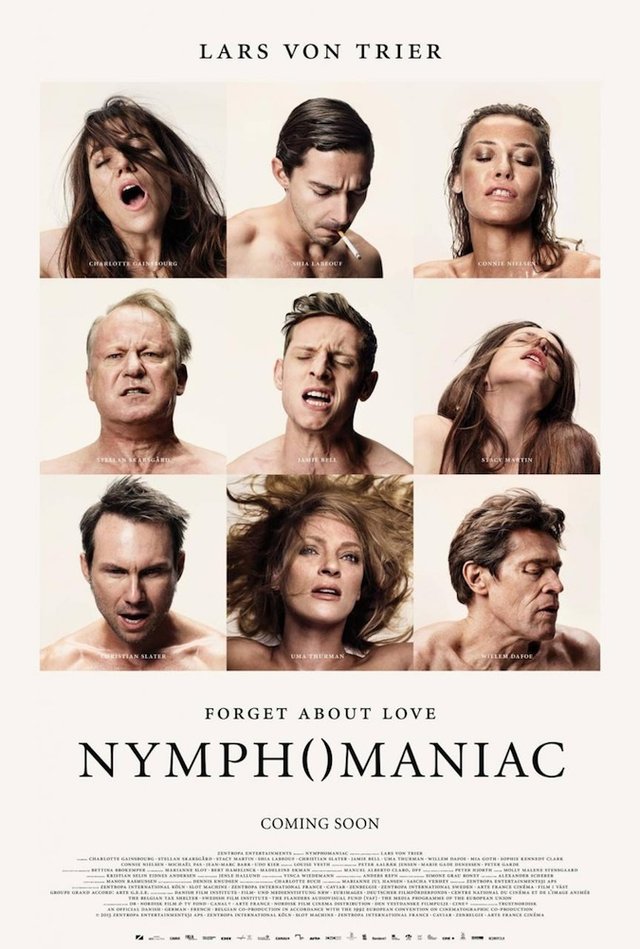 It is a cruel rule of thumb that extraordinary lives rarely make for extraordinary films. The more densely storied the personal narrative of its subject, the harder it is for dutiful screenwriters to resist tackling it whole, checking off every compelling accomplishment in thorough, linear fashion, even if such orderly diligence comes at the expense of more time-consuming character nuance. Critics have taken to calling this approach – not inaccurately – the "Wikipedia biopic," though of course it dates back to the dustiest days of 1930s studio prestige drama, while Richard Attenborough effectively rebranded the genre in his own name decades later with the nobly dreary likes of "Young Winston" and "Gandhi."
Attenborough comes frequently to mind while watching Justin Chadwick"s competent but predictably (perhaps inevitably) featureless "Mandela: Long Walk to Freedom," the latest and largest of several attempts to cinematically totemise the most consecrated of all living politicians: South Africa"s first democratically elected president, Nelson Rolihlahla Mandela.
That"s not just because the film"s elevated but textbook-solemn tone so closely recalls "Cry Freedom," Attenborough"s own stab at apartheid-era myth-making – nor because "Mandela""s screenwriter, the reliably fusty William Nicholson, has twice worked with the British lord. "Cry Freedom" was released in 1987, three years before Mandela emerged a free man from the gates of Victor Verster Prison; Steve Biko may have been its worthy subject, but it was effectively a stand-in for a Mandela biopic that, at that heated point in history, had no satisfactory ending.
Chadwick, then, is making the film that many an august filmmaker has wanted to make for the better part of a quarter-century, and directs it with enough respectful anonymity to honor them all: the first official adaptation of Mandela"s 1994 doorstop memoir, produced by South Africa"s foremost industry mogul Anant Singh, it has the hefty but guarded presence of any authorized biography. It"s also the first film to follow Mandela from cradle to dotage. Recently, Bille August"s "Goodbye Bafana" and Clint Eastwood"s "Invictus" both attempted to capture the man entire by covering a more contained section of his life. That"s generally the approach of the more discerning and insightful biopic – see "Lincoln" or "Capote" for proof – but neither of those drab spirit-lifters felt equal to Mandela"s personal magnetism, and Chadwick"s more substantial film doesn"t come much closer.
To be fair, I"m not sure Mandela"s own sincere but shrewdly self-positioning book – written at the outset of his presidency, a delicate time of national healing when he very much needed to be all things to all men – does either. Mandela is and always has been a conflicted hero, one whose positively miraculous professional accomplishments sit in fascinating balance with the ruthless personal streak by which he achieved them: not just the romantic guerrilla action for which the political right continues to judge him, but his manifold failings as a husband and father. "Mandela" isn"t so hagiographic as to sweep those under the sprawling carpet – indeed, some of its most engaging stretches are those which cover the man"s early incarnation as a shark-suited lawyer and heedless township cocksman. But it does ultimately present those facets as immaterial in the face of his self-sacrificing Goodness, which overrides the filmmaking as much as it more justifiably does his historical standing.
Nicholson"s plainly overworked script scores points for showing us both sides of the man, but is rarely so deft or daring as to show them at once. Mandela is callous in one scene – invariably a domestic one, and most joltingly in those involving his first wife Evelyn (a too-swiftly discarded Terry Pheto) – and pious in the next, with the scales favoring the latter as the stakes of his political crusade escalate.
The film isn"t afraid to suggest that Mandela may have been slickly self-concerned when taking on small-potatoes legal cases like that of a domestic worker accused of thievery by her racist madam. But once his activism moves to the more consequential stages of pass-burning and his decisive rejection of non-violent protest, his character motivation is wholly For The Greater Good, as his dialogue turns to policy-centered rhetoric, delivered by Idris Elba with a faraway granite gaze. By the time the film reaches his 27-year prison spell – later than chronological proportion would usually dictate, given that his stoically endured incarceration, however reputation-defining, is dramatic quicksand – the fix is in, and the man begins to disappear irretrievably behind the legend.
Given the dull polarities he has to work with, Elba makes a dedicated fist of Mandela: his attempt at that froggy, distinctively deliberate phrasing is detailed but not coldly academic, and he conjures something approximating the older Mandela"s weary-defiant posture, even when burdened with the phoniest variety of Play-Doh old-age prosthetics. But dedication can"t overcome miscasting, and Elba, besides looking only marginally more like Mandela than I do, is too bullish a screen presence to evoke Mandela"s quieter physicality or wiry fortitude. He"s not a man you"d ever underestimate, which puts the wrong accent on late scenes where a close-to-release Mandela barters for racial equality with apartheid"s last, sweaty-faced guardians.
Considerably more electric is Naomie Harris, a canny choice to play Mandela"s endlessly interesting second wife Winnie – whose arc from idealistic social worker to destructively radical firebrand, taking out her political impatience on her own people and baldly confronting her estranged husband"s values in the process – is more frankly and commendably covered in the film than it might have been. (It"s certainly an improvement on the absurdly rose-tinted Jennifer Hudson vehicle "Winnie," on levels of both characterization and performance.)
Harris, too, must contend with the script"s unfortunate short cuts. Following her own arrest by the authorities in 1969, an 18-month period in solitary confinement – staged with gaudy horror-movie angles and sound design – is enough to trigger a day-night transformation from starry-eyed ally to wild-eyed vigilante. There"s more to Winnie on both sides of that coin, of course, but the slink-and-steel physicality of Harris" performance locates some of the connective tissue missing in the writing. She"s whole and human enough for the dissolution of the Mandelas" marriage, telegraphed a good 30 years in advance, to carry a genuine tang of sadness.
Ultimately, though, the character most shortchanged in "Mandela" is South Africa itself, as the film"s trudge through its subject"s life and work reduces the country"s own feverishly long walk to freedom, via several stages of terrifying disorder and difficult counter-movements, to bland bullet points. (Local culture is sidelined too, as it"s the voice of Bono that sings us out in the closing credits.) Chadwick and Nicholson pay lip service to the Sharpeville massacre and the 1976 Soweto riots, for example, without paying much attention to how they swelled or shifted national feeling – in camps both black and white. The country"s post-democratic scars are similarly brushed aside: Mandela"s personal liberation is the narrative endgame here, but the man himself would admit (as he does in his autobiography) that it was a small step towards mending a ruinously segregated nation.
Alex Heffes" heavily ennobling, John Williams-style score surges loudly enough in the closing beats to drown out any thoughts of South Africa"s present-day problems – from its venal Jacob Zuma administration to its sharpening social inequalities to the ominously declining health of the 95-year-old Mandela himself – in favour of one-note triumph. Lens flares at the ready, the camera lingers on the blush-colored sunset over the rolling Transkei hills of Mandela"s youth, bookending the similarly iridescent opening scenes of his boyhood. In those, Chadwick uses alluring tribal music and mystically saturated reds to exoticise an unspecified coming-of-age ritual that informed viewers will know is painful adolescent circumcision – typical of a well-meaning film that has its facts more or less straight, but misses any amount of life at the edges.