The Academy has announced this year's short list of Best Animated Short contenders, and as always, it's a varied crop of tone, form and style.
The list was whittled down from the 56 pictures that originally qualified for consideration in the category, all of which were viewed by the Academy's Short Films and Feature Animated Branch Review Committee at screenings held in New York and Los Angeles. From this list, three to five nominees will be chosen and revealed along with the rest of this year's Oscar crop at the nominations announcement on Jan. 16, 2014.
Looking across the net at materials for a number of the contenders, it seems to me that "Feral," "Gloria Victoria" and "Hollow Land" could be formidable. And of course, Disney looks to be in the driver's seat once again with the 3D Mickey Mouse romp "Get a Horse!" But as much of a media blitz as that film (which will play in front of the studio's feature release "Frozen" in theaters), it doesn't quite match some of the creativity that appears to be evident in a few of these other players. So maybe it's not so cut-and-dry after all.
Of the films that I've seen, I quite like "Gloria Victoria" and "Requiem for Romance." Those and a few others are available in full online (and embedded below). Meanwhile, none other than George Takei makes an appearance in the crop as narrator of "The Missing Scarf," as Simon Pegg, Gillian Anderson and Timothy Spall contributed their voices to "Room on the Broom." Could that pedigree and recognition give them a boost? Maybe.
Oh, and "Subconscious Password" looks positively zany. It also might be one to watch for as it won the award for Best Short at this year's Annecy International Animated Film Festival. "Gloria Victoria," meanwhile, won the FIPRESCI Prize there, while "Feral" picked up a trio of prizes. "Room on the Broom" won an Annecy award, too.
Finally, it's worth noting that Pixar's "The Blue Umbrella" was left off the list, which is a rarity for the studio. The short, which played in front of "Monsters University," was little more than a tech test and pretty groan-inducing on a "story" level for many, so I guess it's not shocking. But still, a rarity.
Check out the full short list below along. We hunted down trailers for most of them but a handful — "Gloria Victoria," "Hollow Land," "Requiem for Romance," — are available in full. Have a look and tell us what you think will happen in this always unpredictable race.
"Feral," Daniel Sousa, director, and Dan Golden, music and sound design (Daniel Sousa)
[youtube https://www.youtube.com/watch?v=JI6WgxqQojA&w=640&h=360]
"Get a Horse!" Lauren MacMullan, director, and Dorothy McKim, producer (Walt Disney Feature Animation)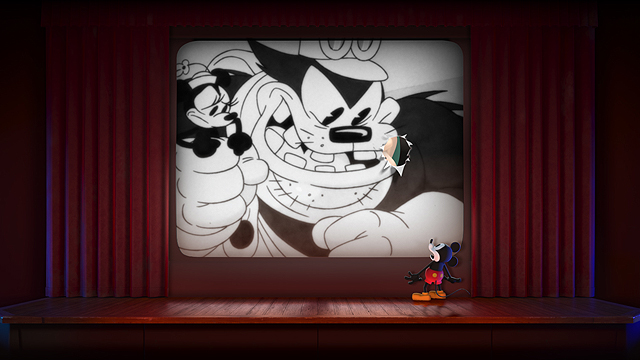 "Gloria Victoria," Theodore Ushev, director (National Film Board of Canada)
"Hollow Land," Uri Kranot and Michelle Kranot, directors (Dansk Tegnefilm, Les Films de l"Arlequin and the National Film Board of Canada)
"The Missing Scarf," Eoin Duffy, director, and Jamie Hogan, producer (Belly Creative Inc.)
"Mr. Hublot," Laurent Witz, director, and Alexandre Espigares, co-director (Zeilt Productions)
[youtube https://www.youtube.com/watch?v=NbHYMGkX6Ro&w=640&h=360]
"Possessions," Shuhei Morita, director (Sunrise Inc.)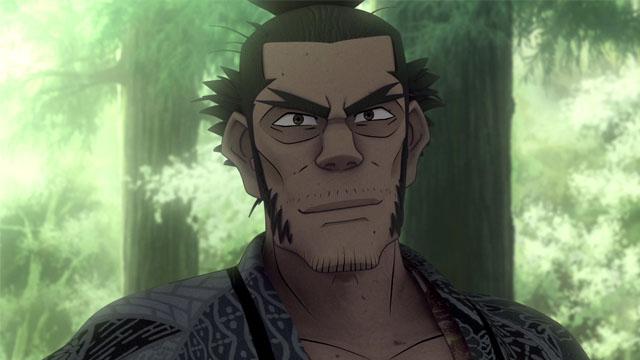 "Requiem for Romance," Jonathan Ng, director (Kungfu Romance Productions Inc.)
[youtube https://www.youtube.com/watch?v=peIzt2p5OIU&w=640&h=360]
"Room on the Broom," Max Lang and Jan Lachauer, directors (Magic Light Pictures)
[youtube https://www.youtube.com/watch?v=DdGSzvPZV0s&w=640&h=360]
"Subconscious Password," Chris Landreth, director (National Film Board of Canada with the participation of Seneca College Animation Arts Centre and Copperheart Entertainment)
[youtube https://www.youtube.com/watch?v=QPidtoARWNs&w=640&h=360]