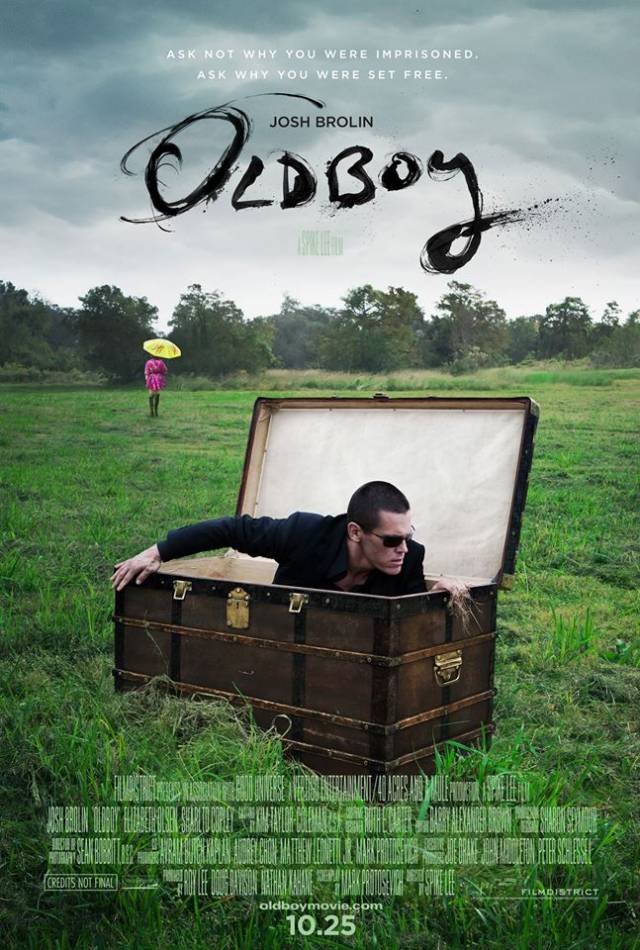 The deadline for Best Foreign Language Film submissions is now one day away. We're still waiting one some countries (including China), and there are usually a couple of post-deadline stragglers, but it's fair to say the field — which now numbers 65 films — is close to complete.And it's a field that just got even more competitive with a flurry of high-profile entries over the weekend, including a couple of Cannes award winners.
Chief among them is Iran's selection. Having won its first Oscar two years ago with Asghar Farhadi's "A Separation," and boycotted last year's competition for political reasons, the country has returned to the race — and to Farhadi — by submitting the director's French-Italian production "The Past."
It's at this point that I have to admit I called this completely wrong. I had initially thought that "The Past" — by virtue of not being an Iranian production itself — would not be eligible to represent Iran, though Academy rules stipulate only that "the submitting country must certify that creative control of the motion picture was largely in the hands of citizens or residents of that country." I was curious to see if Iran, which had shortlisted eight local productions alongside "The Past," would effectively punish Farhadi for defecting to work in Europe.
They haven't, and have probably acted in their own best interests by selecting Farhadi's Paris-set melodrama. "The Past" may not have been quite as breathlessly acclaimed as "A Separation" upon its Cannes premiere, with some critics likening it to highbrow soap opera, but it's still a highly Academy-friendly proposition: moving, tasteful and universally relatable, with strong performances from recognizable stars, including recent Oscar nominee Bérénice Bejo.
Sony Pictures Classics will no doubt campaign smartly for the film, and they're the company you want behind you in this category: they've won the award for the past four years running, after all. They also have a strong contender in another Middle Eastern submission, Saudi Arabia's groundbreaking "Wadjda" — it's by no means unusual for them to have multiple horses in the final race, so it'll be interesting to see which film ultimately connects more.
"The Past" is a film Sony can feasibly campaign in general categories, too, as they did for "Amour" last year. The film likely hasn't quite the heft or the dazzling reviews necessary to make much headway in the Best Picture race, but Bejo — who won at Cannes for her gutsy performance, and surprised viewers who knew her only for her bubbly (and voiceless) work in "The Artist" — is a legitimate Best Actress prospect. Farhadi, meanwhile, nabbed a Best Original Screenplay nod for "A Separation," and could do so again, having now gained a lot of fans in the Academy.
Moving on, though remaining in roughly the same area of the map, both Israel and Palestine submitted films over the weekend — and as many critics have already noted, their selections have rather a lot of narrative elements in common. I have yet to see Palestine's choice, Hany Abu-Assad's "Omar," which won the Special Jury Prize in the Un Certain Regard division at Cannes. Reviews have been largely glowing for the tale of a young Palestinian baker drawn into a plot to kill an Israeli soldier, only to be arrested and tortured by Israeli forces who attempt to make him an informant.
Abu-Assad has form when it comes to this kind of touchy subject matter: his film "Paradise Now," a powerful story of childhood friends turned suicide bombers, was Oscar-nominated in 2005. (Incidentally, the director's next project is the long-mooted English-language remake of Park Chan-wook's "Sympathy for Mr. Vengeance": a left turn that will do a lot for his profile.)
Israel, meanwhile, has submitted something of a mirror image to "Omar" in Yuval Adler's directorial debut "Bethlehem," a thriller about an Israeli intelligence officer whose relationship with his 17-year-old Palestinian informant spirals dangerously out of control. As usual, the film was automatically selected after winning top honors at Israel's national Ophir Awards. I saw "Bethelehem" at the Venice Film Festival earlier this month and will be writing a review soon: it's proficiently, somewhat televisually crafted, but absorbing all the same, and as even-handed as you'd expect from a film with Israeli and Palestinian co-writers.
I'm looking forward to comparing the films once I've seen "Omar," and am intrigued to know what the Academy will make of their similarities. Whatever the films' relative aesthetic merits, there will inevitably be political insinuations made if one comes out ahead of the other at either the shortlist, nomination or final voting stages. (If only one scores with the general voters, might the executive committee feel compelled to level things out?) Both are reasonable threats for a nomination, having both drawn acclaim at major-league film festivals; Abu-Assad's previous Oscar success counts in his favor, while Israel has been a favorite of the branch recently, having scored four nominations in the last six years.
Moving much further eastwards, Cambodia has entered the film that beat "Omar" to the top Un Certain Regard award at Cannes: Rithy Panh's "The Missing Picture." The film is an autobiographical documentary hybrid, in which Panh uses combination of archive footage and clay puppetry to depict a childhood spent in various Khmer Rouge labor camps — I'm looking forward to catching up with it at the upcoming London Film Festival. It might be one to keep an eye on: if it's too tough a sell to the general branch voters, it's not hard to imagine the executive committee standing up for something that's both formally unique and historically resonant.
Yet another Un Certain Regard title that joined the race over the weekend comes from Argentina: Lucia Puenzo's "Wakolda." (At this stage, there are more submissions from Cannes' second division than there are from the Competition.) The film finds Puenzo (much acclaimed for her hermaphrodite drama "XXY," submitted to no avail in 2007) adapting her own novel about the country's post-WWII history of harboring Nazis, in which a middle-class family unwittingly takes in the Third Reich's notorious geneticist Josef Mengele. It's a lurid premise that may fascinate a certain portion of Oscar voters, though critical reaction to the film has been largely tepid.
Other recent additions to the field: Egypt's "Winter of Discontent," Kazakhstan's "The Old Man" and Lithuania's "Conversations on Serious Topics," which, if nothing else, surely boasts the most brazenly Academy-baiting title in this category.
As ever, the comments are open to your insight, information and guesswork. Check out the updated Contenders page here.