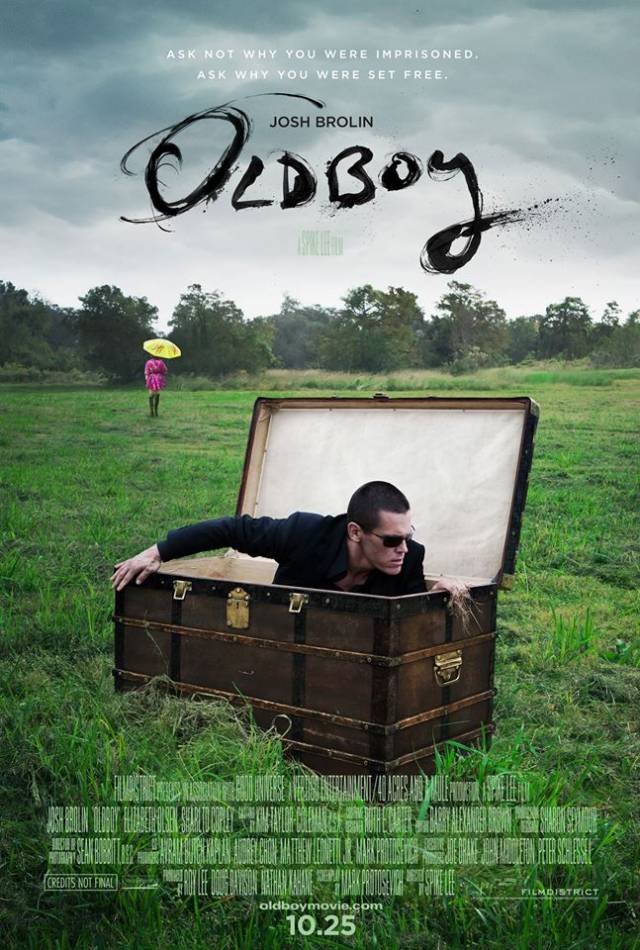 I wonder if Nanni Moretti is feeling just a tiny bit envious of Steven Spielberg right now. A year ago, the Italian filmmaker — then wrapping up his stint at the president of the Cannes Film Festival — politely grumbled that the awards hadn't gone entirely as he and his jurors would have liked. So enraptured were they by their universally well-received Palme d'Or choice, Michael Haneke's "Amour," that they wanted to throw it an extra award or two, particularly for its remarkable veteran leads Emmanuelle Riva and Jean-Louis Trintignant.
That'd have fallen foul of a relatively recent, restrictive festival rule that prevents the top prizewinner taking any additional awards — introduced at some point after Gus van Sant's "Elephant" took the Palme and Best Director in 2003. (2000's "Dancer in the Dark," meanwhile, is the last Palme winner to take an acting award.) Moretti and his jury duly complied, but the awards carried an unavoidable whiff of compromise to them.
Only a year later, jury president Steven Spielberg appears to have found himself in the same situation, as the film that emerged as the buzz title of the festival on the eighth day of Competition – and duly won the Palme d"Or – was similarly performance-powered. To hand a prize to Abdellatif Kechiche"s remarkable romantic drama "Blue is the Warmest Color" without acknowledging the contribution of 19-year-old lead Adele Exarchopoulos would feel an oddly incomplete gesture. Not only a galvanizing presence on her own terms, the actress, together with co-star Lea Seydoux, was a committed and creative collaborator in its development, and the director has been insistent that he can"t claim sole ownership of the film.
Such was the hype at the festival surrounding Exarchopoulos"s breakout turn that, when Berenice Bejo was named the Best Actress winner for her very fine work in Asghar Farhadi"s "The Past" – a spiky, commendably unsympathetic turn that, prior to the premiere of "Blue," had been the racing favorite for the award – the entire press room began composing their "Kechiche wins the Palme" headlines 15 minutes before the news was made official.
This is indicative of the critical conviction elevating Kechiche"s film by the end of a festival that didn"t want for worthy competition. If anything, the Coen Brothers" morose folk-scene comedy "Inside Llewyn Davis," which took the runner-up Grand Prix, was even more broadly liked – though there"s a sense in some quarters that the Coens, amply rewarded by Cannes in the past, can be taken for granted these days – which made this very popular win still somewhat surprising to me.
But if "Llewyn" was a hit, "Blue" was the kind of feverish phenomenon that can only occur at major festivals – however well it does upon release, it will probably never seem quite as mighty as it did in the days following its first screening. Such phenomena are almost always fueled by a degree of controversy, and for all its overriding tenderness and humanity, "Blue" had it: its lengthy, rawly explicit same-sex love scenes were a point of discussion and debate even before it screened, while its sympathetic anatomy of a homosexual relationship clearly hit home with the French media just one week after the country"s legalization of gay marriage. Its three-hour running time was by far the longest in Competition this year; the film could hardly have been positioned as more of a special snowflake in the lineup.
"Blue is the Warmest Color" is now the most erotic film ever to take the Palme d"Or; it is also the first that might immediately be classified as queer. (Funnily enough, it lost the separately juried Queer Palme award to Alain Guiraudie"s even steamier gay-cruising thriller "Stranger by the Lake"; between those films and Steven Soderbergh"s superb Liberace biopic "Behind the Candelabra," it"s been a vintage Cannes for LGBT-focused cinema.) But it also set a third precedent last night that was entirely the jury"s doing: with Spielberg"s team unable to give Best Actress to Exarchapoulos and/or Seydoux, they decided the actresses should at least get a Palme d"Or for their pains.
"Blue " thus becomes the first film ever to have its Palme formally presented to more than just its director. It"s a sweet acknowledgement of a film made in a spirit of genuine collaboration – an anomaly from this most auteur-driven of festivals. It"s also a clever, somewhat cheeky way of defying a rule that Cannes brass should realize creates more problems than it solves. Rather shockingly, this means Exarchopoulos and Seydoux now join Jane Campion as the only women ever to accept a Palme d"Or. And if the festival"s current selection policy continues, it may be a while before a female filmmaker joins them – the less said about Valeria Bruni-Tedeschi"s weightless, tone-deaf comedy of One Percent manners "A Castle in Italy," inexplicably the only female-directed film in Competition, the better.
Meanwhile, whether you think Exarchopoulos deserved her own award or not, it's hard not to be happy for Bejo, who may have received an Oscar nomination two years ago for "The Artist," but was written off by many as an insubstantial coattail candidate enjoying a brief moment in the sun. "The Past" proves her to be both a star presence and a dramatic actress of considerable grace and subtlety. If Sony Pictures Classics play their cards right, she could even return to the US awards circuit far sooner than most would have suspected. But even if they don't, this is a proud moment for the French-Argentinian actress. Leaving the press room after the ceremony, I walked past her husband, Oscar-winning director Michel Hazanavicius, waiting patiently in the corridor while his wife basked in the lights of her photo call outside. It was a sweet sight — I bet she had to do her own fair share of such waiting two years ago.
The festival has courted Spielberg for long enough that he could likely get away with more massaging of the rules than they"d permit most festival presidents; when he first announced that the award would be presented to three artists, a lot of bewildered journalists wondered for a split second if he was proposing a three-way tie between films. It"d have been outrageous, though with such passionately supported critical favorites as James Gray"s "The Immigrant" (which I adored) and Paolo Sorrentino's "The Great Beauty" (which I did not) set to leave the festival empty-handed at that point, it wasn"t entirely inconceivable. Some had speculated that picking Spielberg as president would result in a series of bland, mainstream-tilting choices, but he and his remarkable panel proved them wrong in spectacular fashion: aside from their youthful, adventurous pick for the Palme, this year"s slate of winners proved pleasingly diverse, and occasionally dangerous.
The presentation of the Best Director award to young Mexican provocateur Amat Escalante for his surreal drug-running drama "Heli," for example, wasn"t greeted with mass approval – but it"s nothing if not a bold choice. The film, which crescendos with a scene of graphic torture that gives new meaning to the lyrics of a certain Kings of Leon hit, is supremely accomplished in its construction, even if its message is rather thin. One wonders whether the jury was aware that the very same award had been presented the previous year to Escalante"s mentor, Carlos Reygadas, to similarly raised eyebrows from the press. Mexican new wave cinema can do no wrong on the Croisette, it seems, even when the critics decide otherwise.
The selection of Jia Zhangke"s "A Touch of Sin" for Best Screenplay was also on the daring side. A surreal, four-chapter blend of Chinese social critique and highly bloody genre elements, the film enjoyed a mixed reception even among the Jia faithful; I found myself more intrigued by it than I"ve been by his more wholegrain work, though I wouldn"t say its strength particularly lay in its writing. (As ever at Cannes, the screenplay award seems to have been used more as a consolation prize for a film with at least some keen jury support.)
A safer Asian choice was Jury Prize winner "Like Father, Like Son" from beloved Japanese humanist Hirokazu Kore-eda, which many, including myself, had pegged for the Palme. Though I thought this teary melodrama, about two families from opposite sides of the class divide faced with the discovery that their six-year-old sons were switched at birth, was Kore-eda"s least nuanced and most calculated film to date. Japan doesn"t often go with the obvious when selecting their foreign Oscar submission – but if they pick this one, watch out. (Incidentally, I reviewed both "A Touch of Sin" and "Like Father, Like Son" for Time Out London.)
We"ll never know for sure whether Spielberg was the driving force behind it or not, but a sentimental streak within the jury also led to Bruce Dern taking Best Actor for his grizzled turn in Alexander Payne"s "Nebraska" – a film that, following an initial rush of the kind of acclaim to which Payne is accustomed, is turning out to be rather more divisive. (I'm on the less enthusiastic end of the spectrum.) It's an award many had predicted would go to a flashier American veteran, Michael Douglas for "Behind the Candelabra," and it would have been nice to see Steven Soderbergh"s superb supposed farewell film rewarded in some capacity, 24 years after he won the Palme in a jury move at least as fresh and forward-thinking as this year"s "Blue is the Warmest Color" triumph.
Taken on balance, then, last night"s results represent about the most exciting outcome we could have wished for from a Competition lineup that was arguably more solid than spectacular. There were few outright bombs (the misfires, including "Jimmy P." and this year"s annual snoozy French costumer "Michael Kohlhaas," were mostly dull rather than embarrassing), but few head-spinning, what-the-hell-was-that triumphs in the "Holy Motors" vein either; just a number of highly satisfying new films from established, A-grade directors, and that"s good enough for me.
Given that I reviewed "Blue is the Warmest Color" for Time Out rather than on these pages, many of you may not realize how happy this win makes me. In the four years that I"ve been attending Cannes, this is the first year that my festival favorite aligned with that of the jury; for my money, it"s the strongest Palme d"Or winner since (at least) Laurent Cantet"s "The Class" in 2008. There will be more time to discuss this very special film (and the inevitable debates it"s already generating) when more of you have a chance to see it, but for now, I"ll simply say you have a lot to look forward to. The signature song of the festival may have been the jaunty "Inside Llewyn Davis" ditty, "Please Mr. President"; when it comes to Spielberg, it seems more appropriate to thank him.
By the way, we haven't quite wrapped up our Cannes coverage just yet: look out for more video content from me and Greg Ellwood, as we'll be rounding up the best and worst of the fest later.