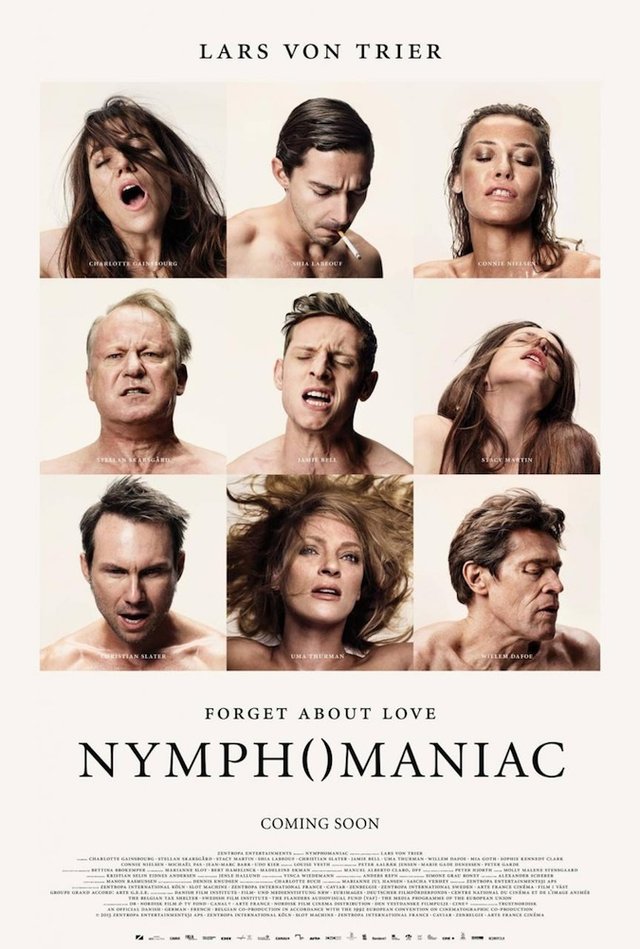 CANNES – James Gray has always made period films – it"s just that they haven"t always been set in the past. Since arriving on the scene as a precocious 25-year-old with his Venice-laurelled 1994 debut "Little Odessa," the New Yorker has unobtrusively fostered a reputation as one of the American cinema"s last true classicists, his writing and visual storytelling alike distinguished by an unfashionable emotional sincerity and matte polish – virtues that the French have embraced far more openly over the years than Gray"s compatriots.
Gray is, to some extent, repaying that Continental loyalty with "The Immigrant," a painstakingly restrained but profoundly romantic coming-to-America drama, and his first film set outside his own lifetime. It"s arguably his most Eurocentric work, and not just as an evocative document of the European immigrant experience – taking as its subject a penniless Polish future-seeker, one of many thousands to set sail for Ellis Island in the grim wake of the First World War. Less literally, in its most rapturous moments, "The Immigrant" channels the Euro-Hollywood immigrant cinema of such artists as Murnau and von Sternberg: its gauzily stylized aesthetic and literarily composed love story reaching past latter-day realism. The resulting film is altogether extraordinary: a silent tragedy with words, at once boldly breaking form while reflecting all Gray"s passions and curiosities.
Like Gray"s last film, 2008″s underappreciated "Two Lovers," "The Immigrant" takes a modest love triangle as its skeleton – at least, what seems like a love triangle until an abrupt turn of events prove it was two lovers all along. Where "Two Lovers" used that traditional form as a canvas for a finely-etched character study, however, "The Immigrant" is content to keep its principals as enigmatic archetypes, saving the densest detail for its evocation of time and place.
As ever, Gray has little need for frilly backstory or context. The year is 1921, and we open on Ewa (Cotillard) and her TB-stricken sister Magda (Angela Sarafyan), fresh off the boat from Poland and trembling in the naturalization office, waiting for the green light to begin their new lives. It never comes: Magda is whisked off for six months" quarantine in the immigrant infirmary, while Ewa, accused of slatternly behaviour on the boat trip, is instructed to line up for immediate deportation.
It"s a corrupt ruse, designed to get defenceless pretties like Ewa into the care of "talent" promoter and pimp Bruno Weiss (Joaquin Phoenix), who guards his girls with equal parts paternal protectiveness and chilly sexual exploitation. He claims early on that Ewa – whom he dresses, ironically enough, as Lady Liberty for his tacky cheesecake revue – is more equal than the others, though it"s not until late in the game that we learn whether or not he truly believes that. In the meantime, his kinder-hearted cousin, vaudeville magician Orlando (Jeremy Renner, winning if oddly cast), enters the scene and falls swiftly head over heels for her. All the while, the ailing Magda remains Ewa"s primary concern and motivation, even in her romantic decisions; theirs is the pure love story that cuts through the film"s more torrid melodrama, and Ewa"s escape route takes shape only when the men around her realize that.
Not since her Oscar-winning turn in "La Vie en Rose" has Cotillard found a role that allows her remarkable face to do this much of the work for her. Her Ewa is a feat of impressive actorly technique – the French actress learned to speak Polish for the role, her telltale accent unusually buried in her tremulous, tightened vocal delivery – but that seems almost incidental when so much of the character"s pain is written on her soulful Lillian Gish visage, here given the Golden Age movie-star treatment by cinematographer Darius Khondji in one scene after another. She"s never looked better on screen, and for once, that"s not unrelated to her rarely having been better on screen; she interacts with the camera as few of her peers know how.
If Cotillard wows from her first milky close-up, meanwhile, Phoenix"s performance is one of slower-burning sound and fury. His Bruno spends half the film as an amusingly venal cartoon, until a shift in fate exposes the depths of his guilt and desire. His final scene with Cotillard, of which I already remember only gesture and expression rather than dialogue, is a shattering reminder of the unmannered vulnerability Gray has always managed to coax out of this most volatile of contemporary actors.
If a much richer, more tangibly lush recreation of 1920s New York has been built for the screen since Sergio Leone"s "Once Upon a Time in America," it"s not coming to mind right now. (Sorry, "Gatsby.") Khondji and production designer Happy Massee deserve almost equal credit with Gray for the film"s cumulative build of heartache, such is the overwhelming atmospheric influence of their half-lit network of cramped patchwork apartments, seedy underground saloons and dockside debris. Khondji"s work, all but sepia-tinted, is repeatedly gasp-inducing, prompting memories of prime Gordon Willis ("The Godfather") or, especially, late Sven Nykvist ("Fanny and Alexander," "The Unbearable Lightness of Being") in its lacy shadow play and deft economy of light.
There"s an instinctive tendency among critics to ascribe the word "valentine" to any film this exquisitely textured and regionally specific, but if "The Immigrant" is a valentine to the Big Apple, it"s a tattered, tear-stained one: rarely has the promised land looked quite so unpromising, even within the geographically consistent and consistently moody oeuvre of James Gray. The film"s devastating final shot holds in a single frame all the city"s capacity for hope and despair, opening doors for some folks while cutting others off at the knees. It"s a double-edged sword the director has contemplated in all his later-set classical works, but never quite as beautifully or broken-heartedly as he does here.