(Welcome to the Oscar Guide, your chaperone through the Academy"s 24 categories awarding excellence in film. A new installment will hit every weekday in the run-up to the Oscars on February 24, with the Best Picture finale on Friday, February 22.)
The race for Best Actress this year started out typical: it was thin. That's not a knock on the performances but really a knock on the kinds of roles open to women in this day and age. That dearth frequently yields a lackluster showing for the category, not that there aren't other great performances worth looking at. The problem is, those great performances aren't usually the sort that tickle the Academy's fancy.
By the end of the season, it got tighter. The supposed frontrunner first got some serious competition from a leading lady few saw coming, while things started percolating for a foreign film hopeful at just the right time. Meanwhile, performances nominated elsewhere from the likes of Helen Mirren ("Hitchcock") and Marion Cotillard ("Rust and Bone") were left by the wayside.
The nominees are…
Jessica Chastain ("Zero Dark Thirty")
Jennifer Lawrence ("Silver Linings Playbook")
Emmanuelle Riva ("Amour")
Quvenzhané Wallis ("Beasts of the Southern Wild")
Naomi Watts ("The Impossible")
I wasn't as shocked as most with Cotillard's snub, and indeed, found it puzzling she kept reaping benefits while co-star Matthias Schoenaerts kept getting passed over. I had, however, hoped "Anna Karenina" star Keira Knightley might stir something up, because it was a great performance. Alas, it never happened.
While one young starlet was having the road to Oscar paved for her by the media after the Toronto Film Festival, the campaign behind Jessica Chastain in "Zero Dark Thirty" was beginning to see an opening. And boy did they take it, as talk of the work started circulating before those first big press screenings in late November, and soon it was obvious why. And there was a narrative built in, about a strong-willed female protagonist in this era. She landed the lion's share of the critics' prizes, culminating in a Critics' Choice Movie Award for Best Actress and a Golden Globe for Best Actress in a Drama. Then things started to level off, however, and now, oddly enough, it would be a bit of a surprise if she managed to win the Oscar.
Part of the reason that tapering-off occurred is that the media rediscovered Jennifer Lawrence as her film "Silver Linings Playbook" continued to expand in theatrical release. She showed up on "Saturday Night Live" (where, depending on whose opinion you get, she may have done more harm than good) and made lovely speeches at the SAG Awards (where she beat out Chastain) and Golden Globes (where she won in a comedy category devoid of Chastain). Indeed, Lawrence and Chastain have each won head-to-head twice in the serious precursors, but Lawrence — whose film is nominated for four acting awards — was chosen by her fellow thespians and otherwise has the most heat of the two at the moment. However…
…while the first time Chastain and Lawrence faced off with "Amour" star Emmanuelle Riva, Chastain walked away with a victory (at the Critics' Choice Movie Awards), the only time the trio has squared off in an industry awards race, it was Riva who came out on top (at the BAFTA Awards). Since the Oscar nominations announcement I have seen a clear line to victory for Riva, and admit there may be some bias involved (because really, how does any other performance in this category compare?), but not so much that it's blinding. And it played out with the Brits. "Amour" is a film many Academy members were late to, but they had time to get there and given the measure of the breeze, as well as Sony Classics' maximization of Riva's availability, it could spell a great moment for the actress on her 86th birthday.
Quvenzhané Wallis has lit up the circuit since way back in the snow-blown days of Sundance 2012. "Beasts of the Southern Wild" hit like an A-bomb at the fest, was picked up by Fox Searchlight and survived all year long to land a number of key nominations. One of those was a surprising showing for Benh Zeitlin in the Best Director category. So there is passion for the film, and one wonders, frankly, with that slug-fest going on above, whether the vote could squeeze out a win for this 9-year-old. It would make her the youngest performer to ever win an Oscar, beating out Marlee Matlin's 21 years by a longshot. It's a pipe dream, but fun to consider.
So all of this means Naomi Watts, the lone representative at the Oscars for the film "The Impossible," can probably just sit back and relax on the night of the 24th. However, take note: she has a LOT of support in Hollywood. She gave an incredible performance, one of physicality and emotional distress in a film that has lovers and haters. She had some heavy firepower in the nominations stage with big actors stumping for her and even got a shout-out on the People's Choice Awards from Robert Downey Jr. But this will all just make for a fun scrapbook entry in the future, because the competition is too thick in this category for her to bring it on home. Right?
Will Win: Emmanuelle Riva ("Amour")
Could Win: Jennifer Lawrence ("Silver Linings Playbook")
Should Win: Emmanuelle Riva ("Amour")
Should Have Been Here: Keira Knightley ("Anna Karenina")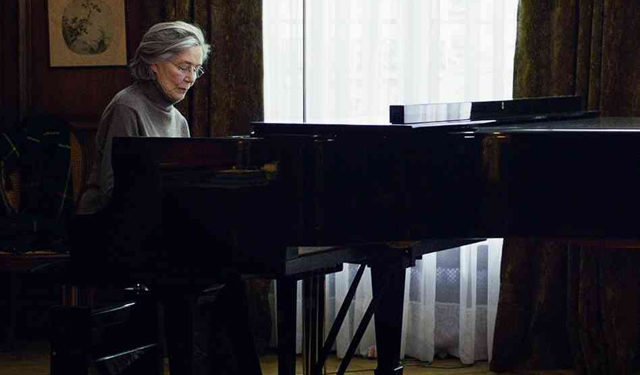 What are your thoughts on this nail-biter of a category? Are you going with the BFCA winner, the SAG winner or the BAFTA winner? Or are you anticipating a stunner? Have your say in the comments section below!