(Welcome to the Oscar Guide, your chaperone through the Academy"s 24 categories awarding excellence in film. A new installment will hit every weekday in the run-up to the Oscars on February 24, with the Best Picture finale on Friday, February 22.)
Best Art Direction was one of two Oscar categories to get rechristened last year: from here on out, it'll go by the rather more imposing-sounding Best Production Design. It was a long-overdue change, really, given that the award includes production designers and set decorators among its nominees… but not, funnily enough, art directors. Go figure.
The name may be new, but this year's slate of Best Production Design nominees otherwise finds the award on familiar ground, offering voters a choice between period spectacle and fantasy spectacle — though none of it in films too far outside the Academy's comfort zone. (Three of the nominees are also up for Best Picture.) Compounding the sense of familiarity: all but two of the 11 names cited have been to the dance before, while one of the nominated films adjoins a franchise previously rewarded in this category. In recent years, the Academy has often opted for films that combine fantasy and period elements, with expensive, effects-heavy productions winning out for the last few years running. Still, this year's field offers more traditionalist voters a couple of attractive handmade options.
The nominees are…
"Anna Karenina" (Sarah Greenwood; Katie Spencer)
"The Hobbit: An Unexpected Journey" (Dan Hennah; Ra Vincent, Simon Bright)
"Life of Pi" (David Gropman; Anna Pinnock)
"Lincoln" (Rick Carter; Jim Erickson)
"Les Misérables" (Eve Stewart; Anna Lynch-Robinson)
The design branch didn't spring any real surprises in the nominations, with all five nominees also being tapped by the Art Directors' Guild (three in the period category, two in fantasy). It would have been nice to see BAFTA nominee and eventual ADG winner "Skyfall" make the list, if only because smart contemporary work routinely, and unfairly, gets short shrift in this category. Still, the omission that bothers me most is another period piece. We all knew "The Master" hadn't really taken hold with the Academy, but its absence from all below-the-line fields is regrettable: to my mind, industry veteran Jack Fisk deserves the trophy for the film's department store sequence alone.
When I first saw Joe Wright's sumptuously tricked-out redesign of "Anna Karenina" back in early August, I doubted the film would be a major Oscar player, but thought the costume and production design awards were immediately spoken for. Over six months later, the film is, if by no means a dead cert, a major contender in this category, having already taken the Art Directors Guild Award (in the period category) and, for whatever it's worth, the BFCA Award. (The Oscar has gone to an ADG winner in 10 out of 16 years, so that's an encouraging omen, but no guarantee.) This is Greenwood and Spencer's fourth nod, and their third for a Wright film, but their elaborate theatrical conception for this audaciously stylized adaptation — blurring notions of interior and exterior, as sets cleverly fold out of and into each other like moving dioramas — is their finest work to date. It's also the most plushly "pretty" of the five nominees, which can make a difference in this category.
While Tolkienites salivated, most awards pundits were guarded about the Oscar prospects of "The Hobbit: An Unexpected Journey" — yes, Peter Jackson was returning to a story world that won 17 Oscars from 30 nominations in the early 2000s, but would voters feel they'd been there and done that? With just three below-the-line nods for this new franchise-starter, it seems they did. Still, the production designers (who nominated all three "Lord of the Rings" films, with the third taking the gold) remained loyal to Dan Hennah — a set decorator on the previous films, taking over from Grant Major as chief designer. Though not always flattered by the film's divisive 48fps technology, it's work that's often wondrous, but also familiar — from the cosiness of the Shire to the cliff-clinging Elven kingdom, we've seen many of these fantastical environments before, which leads me to regard this nomination as little more than a tip of the hat.
The film that beat "The Hobbit" in the fantasy category at the Art Directors Guild Awards is, at first glance, rather less ornate. Indeed, it's easy to imagine a layman watching "Life of Pi," which is set chiefly on a single lifeboat surrounded by water, and wondering where the production design even is. Look past the illusion, of course, and Ang Lee's film is art-directed to an extraordinary degree: from its many luminous seascapes to that eerie meerkat island, most of the film's "natural" environments are as digitally designed as Richard Parker himself. The efforts of David Gropman (a former nominee for "The Cider House Rules") also extend to more old-school work in the colorfully built Pondicherry locale of the film's opening stretches. The Academy has been open to digitally-assisted work in this category, and with "Pi" set to take a number of technical awards, this could well be one of them. Interesting trivia note: set decorator Anna Pinnock, previously nominated for "Gosford Park" and "The Golden Compass," also worked on contemporary ADG winner "Skyfall."
Someone who recently benefited from voters' digital-friendly approach to this category is four-time nominee Rick Carter, who won his only Oscar to date for "Avatar." He couldn't be working in a more different mode, however, on Steven Spielberg's "Lincoln," where his cramped, almost tangibly dank period interiors contribute greatly to the film's non-Hollywood sobriety and historical fastidiousness — all creaking wood and dusty crannies, with little of the burnished romance he brought to last year's nominated work on Spielberg's "War Horse," Carter puts the "chamber" into this unapologetic chamber drama. It's the kind of impressive but unshowy feat of design that could win if "Lincoln" was poised for a sweep, but viewers rarely respond to work this drab in isolation. With the leading nominee's fortunes fading, it's unlikely to be singled out in this particular category.
BAFTA threw a bit of a curveball by honoring a film that hadn't previously won any awards in this category, "Les Misérables" — for which British production designer Eve Stewart, last nominated for Tom Hooper's previous film "The King's Speech," picked up her third Oscar nod. It's easy to see why many might vote for the epic musical set in 19th-century France, with its FX-enhanced galleons, mountaintop churches and Parisian street barricades, but I personally have significant reservations about the work — and not only because Hooper's claustrophobic shooting style doesn't show it off to its best advantage. Perhaps in tribute to the stage show, there's a level of artifice to the film's depiction of urban decay, but I found the digital applications on many of the sets distancing. Stewart could well win on general heft, but there are more artful choices here.
Will win: "Anna Karenina"
Could win: "Life of Pi"
Should win: "Anna Karenina"
Should have been here: "The Master"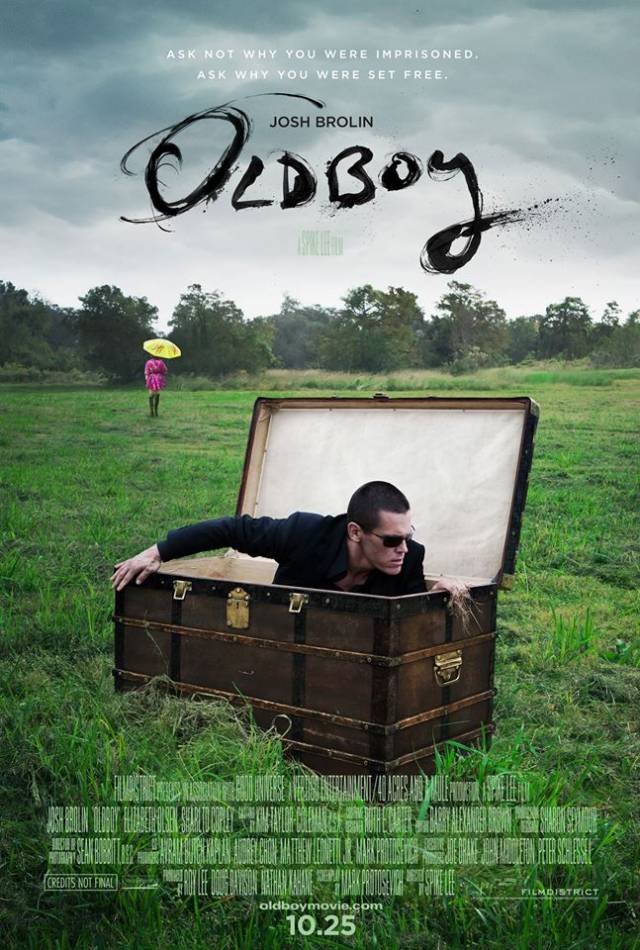 Will "Anna Karenina" waltz past a formidable trio of Best Picture contenders? Could voters in this category fancy a return to Middle Earth? Tell us in the comments!