(Welcome to the Oscar Guide, your chaperone through the Academy"s 24 categories awarding excellence in film. A new installment will hit every weekday in the run-up to the Oscars on February 24, with the Best Picture finale on Friday, February 22.)
Best Costume Design is one Oscar category for which I have particular affection — partly because I find the discipline itself so interesting, but largely because it's arguably the most forgiving and open-minded of all the Academy's below-the-line races. Whereas most other branches allow their voting to be at least partially dictated by their feelings for the films in question, the Academy's costume designers routinely focus on the craft itself, regardless of the surrounding vehicle. You can rely on this category to single out remarkable costume work in films otherwise forgotten by Oscar, from outright bombs ("W.E.," "Across the Universe") to arthouse outsiders ("Bright Star," "I Am Love"), and for that we should all be grateful.
When it comes to the award itself, however, things tend to get markedly more predictable, as the winner often seems to be determined by the sheer number corsets, ruffles and hoop skirts filling every frame. Last year's win for the sleek, monochrome 1920s Hollywood fashions in "The Artist" was a relatively atypical one, presumably assisted by the film's Best Picture momentum, but this year promises a return to colorful, aristocracy-based period spectacle, unless one of the category's two outliers — both, coincidentally enough, based on the same storybook classic — proves a spoiler.
The nominees are…
"Anna Karenina" (Jacqueline Durran)
"Lincoln" (Joanna Johnston)
"Mirror Mirror" (Eiko Ishioka)
"Les Misérables" (Paco Delgado)
"Snow White and the Huntsman" (Colleen Atwood)
As usual, period and fantasy fare rule the category, and when I say "period," I mean "pre-20th century": it's no coincidence that the two films from the Guild's period field that failed to make the cut, despite highly specific, evocative threads, were "Argo" and "Moonrise Kingdom." Even less likely to be noticed by voters amid all this spectacle were reigning champ Mark Bridges' impeccably tailored vision of post-war America in "The Master" and Caroline Eselin's aptly garish collage of late-60s kitsch in "The Paperboy." Contemporary design, meanwhile, is once again a no-go in this category: the Guild singled out "Skyfall," but how much fun would it be to see "21 Jump Street" in the mix?
As with the production design category, this is a race I called for "Anna Karenina" way back in August, and with Jacqueline Durran having now claimed the BAFTA and Costume Designers' Guild awards, there's no reason to switch (clothes)horses now. This is Durran's third nomination for a Joe Wright film, and many think she holds an Oscar IOU from her second, when her elegant "Atonement" wardrobe, including that green dress, lost out to the royalty porn of "Elizabeth 2: Armed and Fabulous." There, Durran fell foul of the generally reliable "frilliest always wins" rule, which this time works in her favor: her gorgeous creations for this lavish Tolstoy adaptation are arguably the most ostentatious of the nominees, cleverly blending 19th-century Russian aristocracy garb with 1950s couture accents that identify its protagonist as both a social and stylistic iconoclast. One of her "Karenina" gowns has already been displayed in London's V&A Musuem — they're that gawk-worthy.
British-born designer Joanna Johnston has been working in the industry for 25 years now, racking up credits such as "Who Framed Roger Rabbit?," "Forrest Gump," "Saving Private Ryan" and "War Horse," but she hasn't been nominated by the Academy until now. Unsurprisingly, it's another of her Steven Spielberg collaborations, "Lincoln," that did the trick — though I wonder if she would have got the nod if the presidential biopic hadn't been such a juggernaut in the first phase of voting. It's fine, deceptively detailed work — look at the attention paid to characterizing individual men's cuffs, for example — but voters don't make a habit of recognizing male-dominated period pieces in this category, and the wintery assembly of sombre robes and stovepipe hats here will probably strike many as too drab for the win, however authentic. Interestingly, no Spielberg film has ever won in this category — this is the sixth to be nominated — and I don't expect that to change on Sunday.
On to the first, and fairer, of our two Snow Whites in the field. Regular readers will know that I've been stumping for "Mirror Mirror" in this category since March last year, and not just out of sentimental regard for the late designer Eiko Ishioka, who passed away months before Tarsem Singh's color-splashed fairytale adaptation hit screens. Ishioka was a unique talent, whose one previous Oscar nomination and win for "Bram Stoker's Dracula" remains a high point in the category's history, but she saved her wildest ideas for her four collaborations with Tarsem — all of which deserved recognition for their costumes, though this is the first one to do so. Drawing on multiple periods and cultural influences, from rococo to samurai, with some individual flights of fancy in between (the animal-themed ball is a particular highlight), this is arguably the most creative work in the field, and deservedly won the Guild's fantasy film award last night. But how many voters outside the branch saw this early, not especially acclaimed, release?
The least familiar name in the lineup — to Hollywood, at least — is Spain's Paco Delgado, who worked exclusively in his native industry, collaborating with the likes of Almodovar and Iñárritu, before landing his first international assignment. And not just any assignment: "Les Misérables." An unexpected choice to clothe this epic musical set in 19th-century France, he brings a lightly stylized approach to the table, studding the film's gray streetwear with stray, often boldly clashing, jabs of color that recall his flamboyant Spanish work: think the purple of Valjean's mayoral cloak against the scarlet of prostitute Fantine's, er, business attire. Interestingly, it's often the men's costumes, from Marius's extravagant cravats to Javert's high-end Cap'n Crunch uniform, that pop more than the women's. It's not quite the lavish sartorial spectacular other designers might have made of the material, and it may look a little dusty for many voters' tastes, but the film can't be underestimated in any of its below-the-line races. (Fun fact: Delgado just won a Goya Award for his own Snow White duds, in Spanish Oscar submission "Blancanieves.")
Another fun fact, courtesy of Nathaniel Rogers: branch favorite Colleen Atwood may have three Oscars, but she only wins when she's up against another three-time winner, Sandy Powell, and vice versa. Atwood isn't competing against Powell this time, but that's not the only reason she's a long shot for "Snow White and the Huntsman," despite her striking work in it. As different from the category's other Snow White interpretation as chalk is from cheese, Atwood racked up her tenth nomination for her blend of sculptural couture and rough-and-ready battle garb in this dark, Gothic-tinged take on the fairytale. As Wicked Queen figure Ravenna, who seemingly never favors silk when steel and porcupine quills will do, Charlize Theron was seemingly Atwood's chief muse on this project, and her succession of industrial-glam gowns are fascinating to behold in an experimental Project Runway sense — but I can't see the film inspiring much enthusiasm from voters, and the Guild evidently preferred the prettier fairytale wardrobe.
Will win: "Anna Karenina"
Could win: "Mirror Mirror"
Should win: "Mirror Mirror"
Should have been here: "The Paperboy"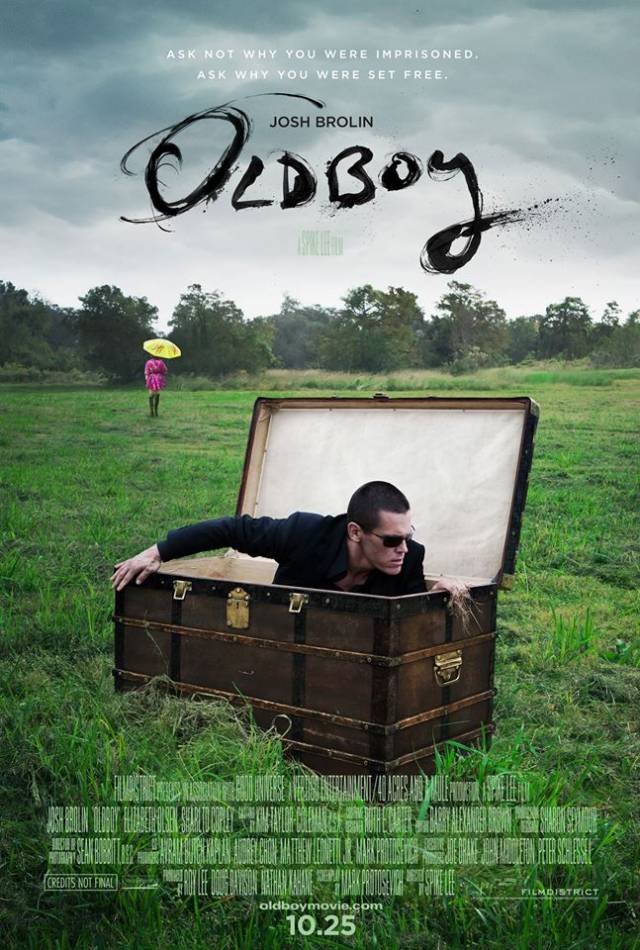 Does "Anna Karenina" have this one in the bag? Or could she be foiled by Snow White? And if so, which one? Tell us in the comments!