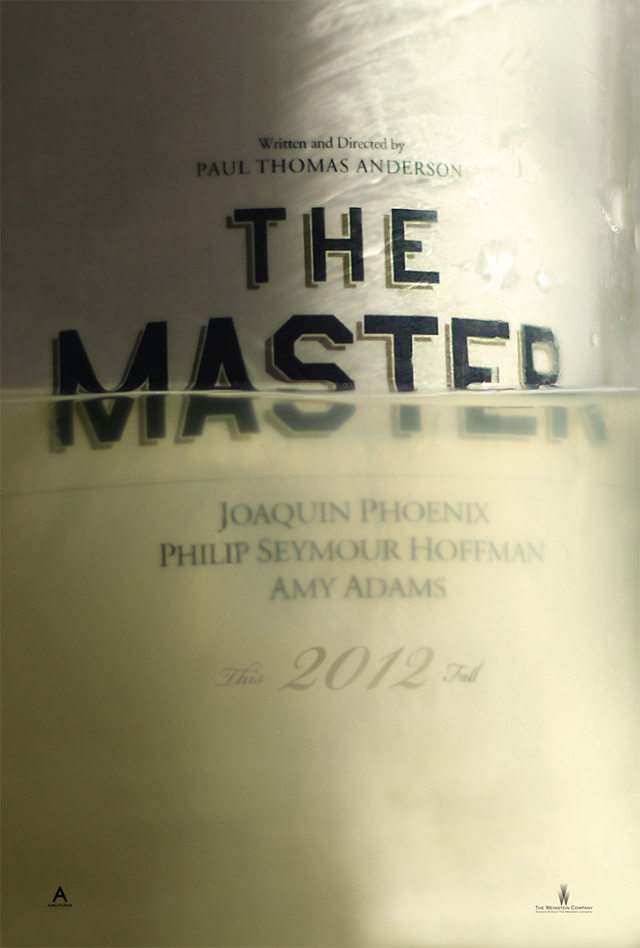 Paul Thomas Anderson's "The Master" is still in the conversation at the end of the season because the actors stuck up for it in three key races. But the masterful 70mm effort will live on beyond this year, of course, as everything Anderson has put out into the world has.
My journey with the film has been an interesting one. I knew when I emerged from the Ziegfeld Theatre premiere here in New York that it wasn't going to be a Best Picture nominee. I also knew that didn't matter one bit because there was something lurking in that big, bold mixture that was speaking to me. A handful of revisits solidified it for me as one of the 10 best films of 2012.
While we wait to see if any of its actors has a shot at shocking the world on Oscar night, the film will be making it's way to the home market a week from today and we have an opportunity for you to win a copy of the Blu-ray Combo Pack and DVD for yourself. We have two copies, in fact. It's been a while since we've run a contest so let's remedy that!
Special features include: "Back Beyond," which features outtakes and additional scenes edited to music by Johnny Greenwood; "Unguided Message," an 8 minute short / behind the scenes; teasers and trailers. The Combo Pack also includes an additional special feature, "Let Their Be Light" (1946), John Huston's landmark documentary about WWII veterans.
All of the contest details are below, but to reiterate two things, the contest is only open to residents in the US and no P.O. Boxes can be accepted. And remember, you earn more entries by sharing via Twitter, Facebook, etc., so sharing is not only caring, but it's winning, too!