(Welcome to the Oscar Guide, your chaperone through the Academy"s 24 categories awarding excellence in film. A new installment will hit every weekday in the run-up to the Oscars on February 24, with the Best Picture finale on Friday, February 22.)
Best Original Screenplay is perhaps my favorite of all Oscar categories, and I know I'm not alone in that. So often it has been a sanctuary for adventurous, important and, yes, original films that are just a little too fresh to triumph in the top categories: it's thanks to this award, after all, that the likes of "Pulp Fiction," "Eternal Sunshine of the Spotless Mind," "Chinatown," "Talk to Her," "The Red Balloon" and, of course, "Citizen Kane" all get to call themselves Oscar winners.
While for the last three years, the category has housed the eventual Best PIcture winner, Best Original Screenplay is back on outsider duty this year. While the adapted category will be breathlessly scrutinized for Best Picture signals, none of the frontrunners here are likely to triumph in the top race. It's still an equally competitive category — and, despite many pundits' odd assertions that it was a "thin" field, was far more contested than its counterpart at the nominations stage, where at least two slots remained consistently in flux between an array of mainstream and independent outliers.
The nominees are…
"Amour" (Michael Haneke)
"Django Unchained" (Quentin Tarantino)
"Flight" (John Gatins)
"Moonrise Kingdom" (Wes Anderson & Roman Coppola)
"Zero Dark Thirty" (Mark Boal)
Running the gamut from slick studio drama to handmade indie quirk to an intimate, international auteur piece, this is the kind of thoughtfully diverse field we can usually count on the writers' branch to assemble, though I'm sure everyone has a film or two they'd like to swap out for another. For fans of Paul Thomas Anderson's "The Master," the WGA-nominated film's omission came as a brisk slap in the face, especially considering PTA's three previous nods from this branch. Others, meanwhile, had hoped the WGA's other divergent pick, Rian Johnson's "Looper," would represent for genre cinema here. Meanwhile, my own favorite original screenplay of the year, from a former Oscar nominee in this category, never gained any ground in the season.
The last time a foreign-language script won in this category, when Pedro Almodovar and "Talk to Her" mercifully saw off Nia Vardalos a full decade ago, it was at least partly compensation for his ineligibility in the Best Foreign Language Film race. You have to go all the way back to "A Man and a Woman" in 1966 to find a film that took both prizes, yet I like Michael Haneke"s chances of repeating that trick for "Amour." The only writing award he"s taken all season has been from the London critics, but the script"s combination of gravitas, writerly precision and emotional pull should impress many voters, particularly those who find the Best Picture-nominated alternatives too remote or too undisciplined. With Emmanuelle Riva also gaining in Best Actress, the film is on an upward trajectory in the final stages of voting.
On paper, the leader in this race appears to be "Django Unchained," for which Quentin Tarantino has scooped wins at the BAFTAs, the BFCA Critics" Choice Awards and the Golden Globes – though, like Haneke, he"s ineligible for the WGA. It"s easy to see why he keeps winning, given the strength of the film"s authorial voice, most obviously in its reams of singularly flavorful dialogue – it couldn"t have been written by anyone else, and it was that recognition factor among voters that won Woody Allen a third award in this category last year. Whether or not voters feel Tarantino, who was likely the runner-up in this category three years ago, is "due" a second win 18 years after "Pulp Fiction," the script itself – despite its divisively haphazard structure and controversial historical revisionism – will win plenty of votes on its own merits.
He may have received a WGA nomination, but it was still a surprise to see John Gatins – whose previous credits include "Real Steel" and "Coach Carter" – pop up here for "Flight." When in doubt, this branch has recently had a tendency to fill out the category with independent fare, but Gatins has received much credit (and much press) over the season for reviving the kind of high-concept but character-based storytelling that hasn"t recently been fashionable in studio cinema; "Flight" has been widely pegged as a throwback, and the writers" branch was clearly in the right kind of nostalgic mood. I personally found the script, problematic in many areas, with a number of characterizations abruptly curtailed, but it"s nonetheless full of commendably testy moral angles for a Hollywood drama. Still, Gatins is surely in fifth place here.
Wes Anderson and Roman Coppola (joining his family"s long line of Oscar nominees) pretty much nailed down this nomination when their wistful, whimsical, woozy teen romance "Moonrise Kingdom" charmed the pants off most critics on the first night of the Cannes Film Festival. While there seemed a possibility, later in the season, that the film could even crack the bigger races, this is ultimately where it remained – though I"d venture that the screenplay itself isn"t as literate or as formally complex as, say, "The Royal Tenenbaums," which earned Anderson his only previous nomination in this category. Just as "Eternal Sunshine of the Spotless Mind" managed to triumph without a Best Picture nomination, there"s a slim chance that the widespread affection for the film could concentrate itself into a win here, but it really needed the heat to cool on its more-nominated rivals for that to happen.
When "Zero Dark Thirty" came strongly out the gate at the beginning of precursor season, it looked like Mark Boal could gallop to a second Oscar just three years after triumphing for "The Hurt Locker" (and again beating Tarantino in the process). It"d certainly be easy to vote for the script based on the density of its research, and the "Zodiac"-style exhaustiveness of its procedural structure. But Boal"s momentum, like that of ultimately un-nominated director Kathryn Bigelow, took a severe hit when the controversy over the film"s depiction of torture clouded its other achievements for a few crucial weeks in the first stage of voting. It seems the film has ultimately come out on the other side, and with substantial box office to boot, but I"m not sure Boal can recover the distance – though he may well win the WGA prize.
Will win: "Amour" (Michael Haneke)
Could win: "Django Unchained" (Quentin Tarantino)
Should win: "Amour" (Michael Haneke)
Should have been here: "Damsels in Distress" (Whit Stillman)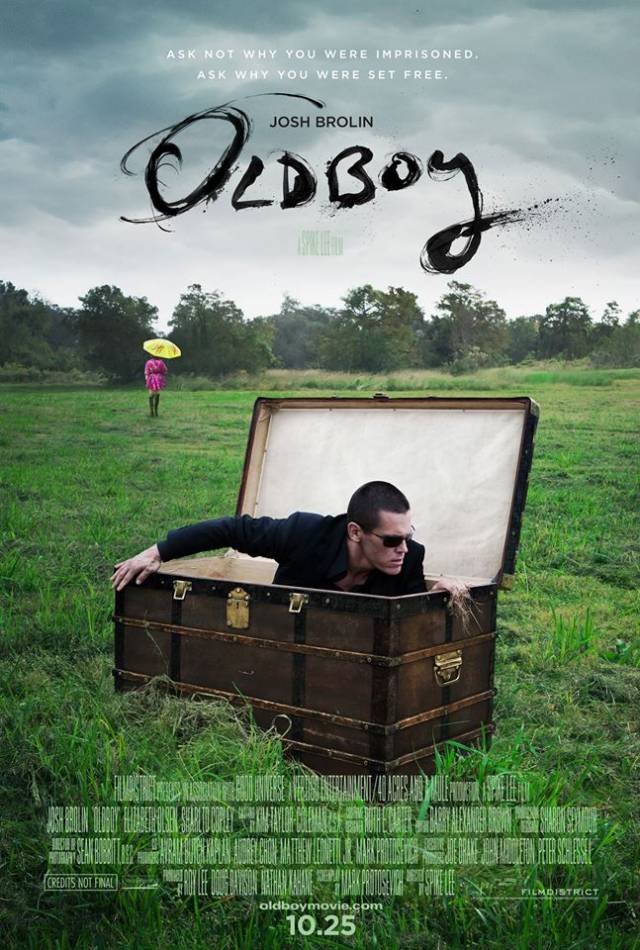 Do you think Tarantino or Boal can win a second statuette? Will Michael Haneke trip them up, or does a non-Best Picture nominee stand a chance? Tell us in the comments section!