(Welcome to the Oscar Guide, your chaperone through the Academy"s 24 categories awarding excellence in film. A new installment will hit every weekday in the run-up to the Oscars on February 24, with the Best Picture finale on Friday, February 22.)
A modern epic on the Pacific Ocean. A historical epic in 19th Century Russia. A historical epic in 19th Century America. A Presidential biopic in 19th Century America. And Roger Deakins. Sure sounds like a group of Academy Award nominees for Best Cinematography!
The ASC and BAFTA cited the same five films this year, and AMPAS followed by nominating four of them. This left Danny Cohen of "Les Misérables" as the most obvious "snub." But some major critical favorites have every reason to feel shafted after outstanding critical notices for films that earned multiple nominations. History, both recent and more historic, strongly points to what nominee will win, notwithstanding my sincere wish for an upset.
The nominees are…
"Anna Karenina" (Seamus McGarvey)
"Django Unchained" (Robert Richardson)
"Life of Pi" (Claudio Miranda)
"Lincoln" (Janusz Kaminski)
"Skyfall" (Roger Deakins)
Interestingly, these five exceptionally talented gentleman originally hail from five different countries – Northern Ireland, Chile, Poland, England and, yes, the United States. But this branch failed to nominate any new nominees for the first time since 1976! This left three contenders I sorely desired to see in the final five on the outside looking in. Let"s start with Mihai Malaimare Jr's gorgeous 65mm lensing of "The Master." Following him closely is the continually self-improving Aussie Greig Fraser, who was responsible for "Snow White and the Huntsman" and "Killing Them Softly," but his work in the climax alone of "Zero Dark Thirty" could have secured a nod. Finally, Dariusz Wolski"s continuously superb work continues to be left behind, likely because it is so genre-heavy. But I can"t imagine "Prometheus" without his distinctive look.
Northern Ireland native Seamus McGarvey has been working with Joe Wright for two decades, starting when Wright was making only short films. "Anna Karenina" marks the second time, after "Atonement," that he has earned an Oscar nomination for a Wright film. I loved the look of this feature and while I"m not convinced the lensing was as difficult a feat as some non-nominees, I"m quite happy for McGarvey. However, I can"t see him winning. The film isn"t loved enough, nor do people necessarily come out wowed by the cinematography, especially when compared to the production design and the costumes. If the category goes for a non-Best Picture nominee, there seems a far more plausible choice.
Three-time winner Robert Richardson snuck in after all for "Django Unchained" regardless of ASC and BAFTA snubs. He is the only American born-and-raised DP in the final five. I was predicting Richardson until the day before the nominations were announced, when I swapped him out for "Les Misérables""s Danny Cohen. I didn"t think there"d be a perfect match with ASC and BAFTA but I had Fraser instead of McGarvey. Oops. I"d consider this Western (or "Southern" according to many of the filmmakers) to be a greater threat for the win if I felt it was firmly in the hunt for the Best Picture win. But if I had to bet, it was likely number nine of nine. And while I doubt the Academy at large cares, the precursor omissions give me further pause. Last year's winner for "Hugo" will be able to simply enjoy the show this time around.
Let"s not beat around the bush – "Life of Pi" was a visual marvel that left even detractors saying "wow" with respect to its visuals. And however much of that was due to the visual effects team, it couldn"t have worked without Claudio Miranda"s photography. The fact that "Avatar" and "Hugo" have won this category in recent years for 3D marvels suggests that second nomination (he earned his first nod four years ago for "The Curious Case of Benjamin Button") will prove lucky for this Chilean, especially given that "gorgeous" seems to be a word applied even more frequently to this film than those. Now with BAFTA and BFCA victories, the stage seems set for a victory. Even so, the grumbling from many circles that this is an accomplishment more of visual effects than of cinematography does give me a tiny bit of pause, especially with a ludicrously overdue nominee having also done great work this year.
Janusz Kaminski is a living legend among cinematographers, and justly so. His reputation is such that he is the only cinematographer in history to have actually presented an Oscar! "Lincoln" represents his sixth nomination, his fifth for a Steven Spielberg film. The lighting truly helped create the mood, and the starkness of the film"s few forays onto the battlefield was eerily appropriate. If "Lincoln" pulls a "Braveheart" on us, I wouldn"t entirely rule Kaminski out. But I doubt it. The film"s visuals aren"t as memorable as "Life of Pi" nor does the film seem loved enough to pull a mini-sweep.
Oh Roger Deakins. The 10-time nominee (more than any other working DP) is still waiting for his first statuette. I really thought he"d win two years ago for "True Grit." But perhaps Wally Pfister"s guild and Oscars triumphs for "Inception" show the branch is becoming open to cinematography that complements practical special effects in a prestigious action movie like "Skyfall?" I ask you – could anyone other than Deakins pull off the scenes in Shanghai so effectively? Or in the Scottish Highlands bouncing between fog and fire with equal beauty? His fellow cinematographers recognized this, giving him his third ASC win yesterday. Even so, the ASC doesn't have the best prediction record. In any event, his fellow cinematographers likely recognized how accomplished his work was in a way I doubt the Academy as a whole will. Plus, non-Best Picture nominees rarely win this category and Miranda seems to have such a lead.
Will Win: "Life of Pi"
Could Win: "Skyfall"
Should Win: "Skyfall"
Should Have Been Here: "The Master"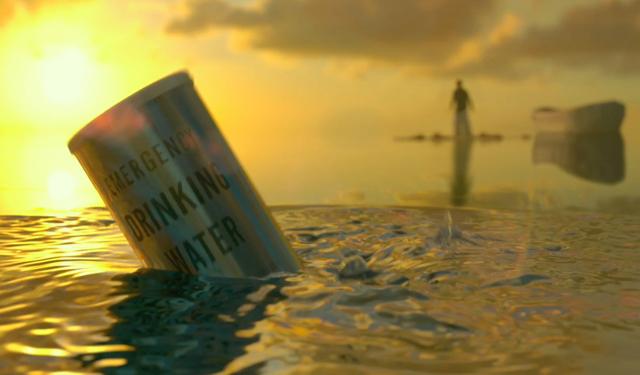 Will Deakins ever win? Who got robbed this year? Chime in below!