For professional pundits and armchair awards geeks alike, the short film categories can be the most fun to handicap — since there's little basis on which to size up the race beyond the films themselves, and even then, it can hard to guess what Academy voters will see in them. For every year that the winner seems patently obvious, there's another in which the voters surprise with something out of left field. And getting a look at the nominees before the ceremony is no longer the rare advantage it once was: Magnolia Pictures and Shorts International released this year's live-action and animated short nominees on February 1.
Though last year's winner in the category, Irish writer-director Terry George, was an established name in feature film circles, this category is traditionally the domain of up-and-comers, with a number of past champions progressing to bigger things: Andrea Arnold ("Fish Tank"), Martin McDonagh ("In Bruges"), David Frankel ("The Devil Wears Prada") and current DGA president Taylor Hackford all made significant breakthroughs with a win here. Whether any of this year's finalists will progress to their ranks is, like everything about this category, anyone's guess.
The nominees are…
"Asad" (Brian Buckley and Mino Jarjoura)
"Buzkashi Boys" (Sam French and Ariel Nasr)
"Curfew" (Shawn Christensen)
"Death of a Shadow" (Tom Van Avermaet and Ellen De Waele)
"Henry" (Yan England)
For the second year in a row, I must confess to feeling a little unenthusiastic about the lineup in this category — taken as a collective, you might find five film of at least equal quality in the shorts sidebar of any decent film festival. I admit I'm not very knowledgeable about qualification or selection procedures in this category, but I do know there's room for improvement — to name just one example from the past year, Lynne Ramsay's exquisite, BAFTA-nominated "Swimmer" dwarfs even the most accomplished of these nominated titles.
Two of the nominees in the category boast a similarly noble human-interest angle, featuring Western filmmakers collaborating with developing communities, and both offer a glimpse of third-world poverty through the eyes of an adolescent male protagonist. The first, and slightly more engaging, of these is "Asad," a semi-comic study of life in a war-ravaged Somali fishing village, focusing on a young boy torn between a life of piracy and an honest fisherman"s living. It"s slight but diverting, with the narrative taking an initially bleak left turn before ending on a note of whimsy. The most novel asset of award-winning American commercials director Bryan Buckley"s film is its cast made up entirely of real-life Somali refugees; that has surely helped the film charm its way across the festival circuit, taking prizes at the Tribeca, Los Angeles and Rhode Island fests.
The second of the aforementioned pair is "Buzkashi Boys," which boasts even stronger socially conscious credits: filmed in Afghanistan with a mostly local crew, American director Sam French"s coming-of-age drama is a product of non-profit inititiative The Afghan Film Project, which aims to nurture the country"s film industry both by telling local stories and training citizens in film production methods. It"s an impeccable cause, but the film wears its worthiness rather heavily: comfortably the longest of the nominees at 29 minutes, its story of two working-class boys whose fixation with the dangerous local sport of Bushkazi leads to tragedy is affecting, but there"s a National Geographic-style distance to its portrait of the underprivileged that didn"t ring entirely true to me. Still, I can imagine some voters deeming it the most dramatically substantial of the five.
If voters are in the mood for something a little closer to home, they"ll favour the category"s one English-language nominee, American actor-filmmaker Shawn Christensen"s somewhat self-consciously quirky dramedy "Curfew." Working in a roughly similar vein of arch humor to that which landed "God of Love" and "The New Tenants" recent wins in this category, Christensen"s slickly produced New York-set story of a suicidal wastrel given a new lease on life when called upon to babysit his precocious niece will charm many viewers, while aggravating others with its narrative fake-outs and oddball flourishes – an impromptu new-wave dance number in a bowling alley is a key example. Still, with over a dozen awards so far on the festival circuit – including wins at Nashville, Brussels and the 24fps Short fests – the latter group is evidently in the minority.
Far the most conceptually ambitious film in the bunch, "Death of a Shadow," Belgian director Tom Van Avermaet"s intriguing blend of WWI tragedy and steampunk-styled sci-fi, doesn"t quite have control over its complex narrative hook – which, to its credit, could easily propel a feature-length effort. Any voters who were won over by "Rust and Bone" during the season will be pleasantly surprised to discover that film"s strapping leading man, Matthias Schoenaerts, headlining proceedings here as a slain soldier granted a second chance at life by a mysterious collector of shadows – occupying a kind of purgatory, he is tasked with capturing 10,000 other people"s shadows, while pining for the woman he left behind. It"s a fanciful premise that might befuddle some viewers, while others will be moved by its integration of traditional war-film elements with the fantasy. Looks chic, too.
Any Academy members who wanted to love "Amour" but found it a little too severe for their tastes might find some comfort in the fifth nominee, Quebecois actor-turned-director Yan England's moist-eyed "Henry." Covering some strikingly similar thematic ground to Michael Haneke's Best Picture nominee — an 84-year-old concert pianist is plunged into emotional turmoil, and recedes into his own memories, when faced with the loss of his wife — England's film nonetheless takes a far more sentimental, melodramatic tack. Though the film initially poses as a kind of mystery, it won't take viewers long to work out that its foggy perspective is intended to emulate the disorienting nature of dementia. In all aspects from production to performance, this well-meaning but overwrought piece isn't flattered by the parallels to "Amour," but they nonetheless form a kind of voting draw — and many older Academy members may be moved on its own merits.
Will win: "Curfew"
Could win: "Death of a Shadow"
Should win: "Death of a Shadow"
Should have been here: "Swimmer"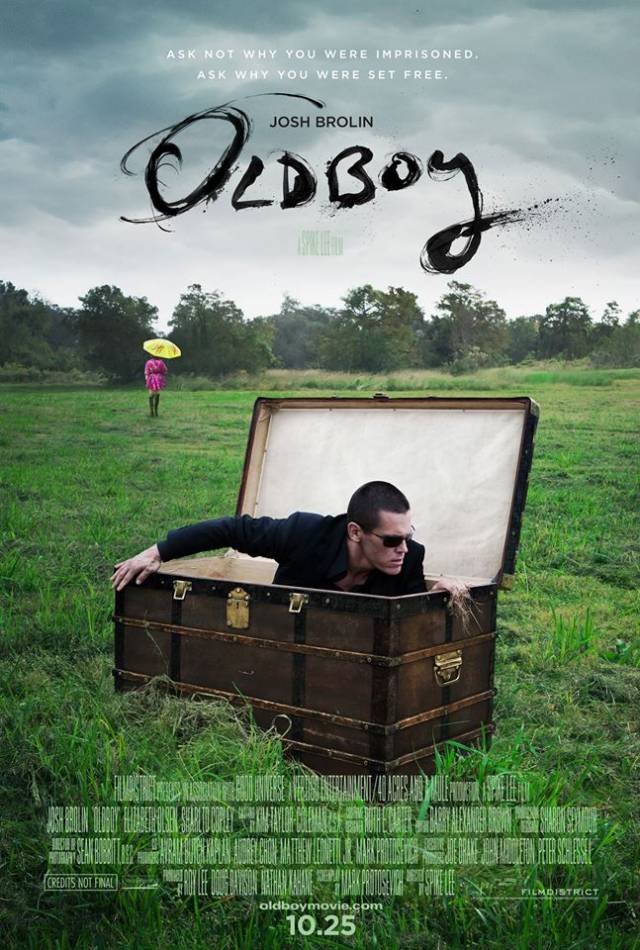 What are your thoughts on the Best Foreign Language Film category? Offer up your predictions in the comments section below.