(Welcome to the Oscar Guide, your chaperone through the Academy"s 24 categories awarding excellence in film. A new installment will hit every weekday in the run-up to the Oscars on February 24, with the Best Picture finale on Friday, February 22.)
Have things finally turned around in what used to be the Oscars' most annually frustrating category? It's one where the commendable requirement that members see all five nominees before voting can lead to some unpopular upsets. But after year upon year of controversial omissions, vanilla inclusions and frequently forgettable winners, the Academy looks likely to crown the year's most universally acclaimed world cinema title for the second year in a row. To make matters all the sweeter, it's not their only reasonable option. This year's slate of nominees in the category is arguably the richest in recent memory: a healthily border-crossing mix of perspectives with one revered auteur balanced by a couple of bristly, exciting up-and-comers.
One might credit the Academy's consistent tweaking of the rules in this category for making it appear a little more on the money in the past few years: they were aware there was a problem, and hats off to them for addressing it. But it must be said that the individual countries played ball this year, too — with very few exceptions, the national committees charged with selecting their official Oscar submission chose wisely. The resulting longlist of 71 films, the largest in Oscar history, was veritably stacked with festival sensations and under-the-radar gems. Winnowing it down to five was always going to be a heartbreaking process, but we still have reason to cheer those left standing.
The nominees are…
"Amour" (Austria)
"War Witch" (Canada)
"No" (Chile)
"A Royal Affair" (Denmark)
"Kon-Tiki" (Norway)
The four shortlisted titles that failed to make the cut were Switzerland's "Sister," Romania's "Beyond the Hills," Iceland's "The Deep" and France's "The Intouchables." The omission of France's crowd-pleasing entry was the most surprising: the highest-grossing foreign-language film of 2012, it was being heavily campaigned by The Weinstein Company, and even looked like it could give presumed frontrunner "Amour" some stiff competition for the win. By not nominating this middle-of-the-road buddy comedy, it seems the voters sided with art over commerce — not that the Weinstein property they did nominate is appreciably better. No field in this category can ever be perfect, but the branch has acquitted itself well here.
In principle, it should stand that the category's strongest slate in years should also amount to its most competitive, but few would disagree that this race looks just about sewn up for Austria and "Amour." If France's non-nomination didn't already clear the path to victory for Michael Haneke's lavishly praised Palme d'Or winner, the Academy gave it a further boost with nominations in four other major categories — including Best Picture, where it's the first foreign-language feature from a non-US director to compete since "Crouching Tiger, Hidden Dragon" 12 years ago. No film nominated for both Best Picture and Best Foreign Language Film has ever lost the latter award, and there's no reason to think Haneke's stately, moving, exquisitely acted paean to enduring love will be the exception. Even if some voters find its unblinking perspective on the indignities of old age hard to stomach, the combination of immaculate craft with an emotional wallop will be hard to surmount. I suspect it won't be the film's only win on the night, either.
Still, nothing can ever be taken as 100% given in this frequently perverse category. If any film can pull off a whopper of an upset, I'd look to what has perhaps been the field's least discussed nominee, Kim Nguyen's devastating child-soldier survival drama "War Witch." Canada has recently been a regular runner in this race — this marks their third consecutive nomination — but they've never had an entry quite like this one. Set entirely in an unnamed African country, with dialogue in French and Lingala, it's a headlong dive into the war-torn Third World, suffused with magical realism, and given emotional immediacy by its core narrative of a 12-year-old girl drafted into a rebel army and finding love in the darkest of places. It's a bruising, beautifully shot film that had grown men in tears at last year's Berlin Film Festival, where it won the Best Actress award for teen newcomer Rachel Mwanza. The Academy has often shown a liking for child's-eye stories in this category, and while they tend to prefer them a little more sentimental than this one, many voters will be taken off-guard by its emotional impact.
One film I felt confident would show up here ever since its hugely popular debut at Cannes is Pablo Larrain's smart, witty political thriller "No," which has landed Chile its first Oscar nomination in 17 attempts. Others were less convinced, believing Larrain's gutsy, thematically apposite decision to shoot the film on grimy 1980s video stock would count against it with less adventurous voters. But a narrative this rousing and riveting was always going to connect with a significant band of voters, whatever its presentation. The concluding, and by far the most accessible, chapter in Larrain's superb trilogy documenting life under the crushing Pinochet dictatorship, it stars a top-form Gael Garcia Bernal as an adman charged with steering the liberal opposition's campaign ahead of a momentous 1988 referendum. You might be alternately reminded of "Z" and "Mad Men," though Larrain's film, laced with black humor, is, in its own way, as exacting a dissection of electoral process as "Lincoln." Chile submitted the trilogy's first chapter, the grotesquely funny "Tony Manero," to no avail in 2008, and didn't even try with 2010's despairing "Post Mortem"; this starrier, sprightlier summation is still a little too rough-edged to win the Oscar, but it ought to draw attention to one of the great film trilogies of recent years.
Throughout the pre-nomination process, I kept getting mixed signals about Denmark's handsome historical drama "A Royal Affair." On the one hand, the film looked like prime Academy bait in this category: a polished, romantic, elaborately appointed biopic, featuring an international star in Mads Mikkelsen and a conspicuous newcomer in Alicia Vikander (who also made an impact last year in "Anna Karenina"), it had also been garnering better-than-expected notices since its debut at Berlin a year ago, where it won both Best Screenplay and Best Actor for co-lead Mikkel Folsgaard. Other sources, however, suggested the film had been more coolly received at its Academy screenings than one might have thought — perhaps because the film itself is a little cooler than it looks, freshening up the stale royalty-porn genre with a brisk sexual charge and invigorating political detail. That might have been just idle speculation, since the film evidently seduced enough voters to make the cut — and while it's likely too reserved to land the country its fourth Oscar win, look out for the Danes next year if they decide to submit another Mikkelsen-led festival hit, "The Hunt."
Calling it the category's weak link may sound harsh, but Norway's true-life maritime adventure "Kon-Tiki" does feel a little safe beside its competition. And while "safe" is certainly an adjective that links many of the category's winners over the years, it's hard to imagine even the Weinsteins' campaign magic doing the trick for a high-seas epic that, however slickly crafted — it's the most expensive production in Norwegian cinema history — doesn't offer much in the way of emotional nourishment. Still, more Hollywood-minded branch voters will find comfort in the traditional storytelling that anchors Joechim Rønning, and Espen Sandberg's account of the famously foolhardy Kon-Tiki mission, whereby six scientists set out to cross the Pacific on a balsa-wood raft in 1947. "Life of Pi" it ain't, but it's still a physically impressive production, robustly shot across a global spread of locations, and offers the most in the field to spectacle-hungry voters. Clearly, there are a number of those in the branch, since it's unlikely this made the shortlist with any help from the executive committee. Still, I think we all know how this is going down.
Will win: "Amour"
Could win: "War Witch"
Should win: "No"
Should have been here: "Sister"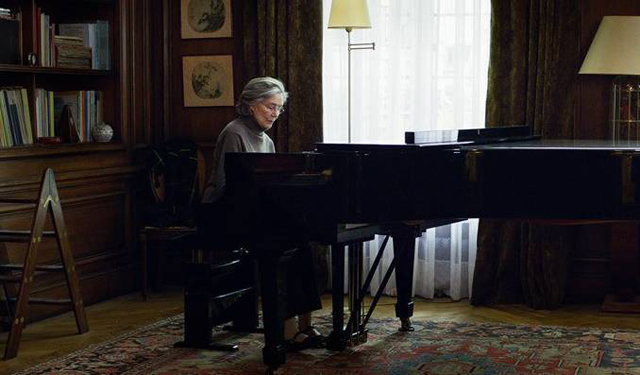 What are your thoughts on the Best Foreign Language Film category? Offer up your predictions in the comments section below.