(Welcome to the Oscar Guide, your chaperone through the Academy"s 24 categories awarding excellence in film. A new installment will hit every weekday in the run-up to the Oscars on February 24, with the Best Picture finale on Friday, February 22.)
Best Original Score, are you ever predictable. This year"s nominees are not diverse in terms of being films not cited in other categories – Best Picture nominees took three of the spots, while the other two contenders are from films that have nine nominations between them. Also predictably, only one first-time nominee is in the mix. Diversity was nonetheless made up for in the nationalities of the composers (four countries represented) and the locales of the nominated films – the nominees are set on three different continents and the movies" themes resulted in Russian, Indian and Persian influences, among others, on the music.
To most of us watching this race, there were four very predictable nominees and all came through. The fifth spot was always up in the air so there were no shocking omissions. That said, I think three titles could reasonably considered "snubbed": "Cloud Atlas" and "The Master" both received notable precursor attention. It"s also somewhat odd that "Beasts of the Southern Wild""s great score by Benh Zeitlin and Dan Romer couldn"t score even with the film"s four big nominations. The branch kept up its tradition of only nominating one new composer.
The nominees are…
"Anna Karenina" (Dario Marianelli)
"Argo" (Alexandre Desplat)
"Life of Pi" (Mychael Danna)
"Lincoln" (John Williams)
"Skyfall" (Thomas Newman)
On nominations day, I was truly torn about who would win this category. But my opinion is beginning to firm up. Even so, it"s hardly a sure thing, and only one nominee, I fell, can be ruled out. I found this to be an entirely respectable set of nominees. But while there is nothing embarrassing, there is only one score I"m passionate about: I was particularly sorry to see "The Master" come up short. While Jonny Greenwood was disqualified for "There Will Be Blood," leaving him out for his eerie "The Master" score seems to be evidence of either not liking him or the branch"s insularity. Maybe both. I also loved Patrick Doyle"s Celtic-influenced "Brave" score. And I know I"m not the only one who felt Alexandre Desplat"s spare but oh-so-effective contributions to "Zero Dark Thirty" were his best work of 2012.
With "Anna Karenina," Dario Marianelli earned his third nomination for his collaborations with Joe Wright. And like "Pride & Prejudice" and "Atonement" (for which he won), is it ever a deserved nomination. A lush score that is appropriately operatic and never distracting, Marianelli has proven himself yet again as one of his generation"s most talented film composers. Even so, his film is not a Best Picture nominee (not a good sign – the last nine winners in this category were all Best Picture nominees) and has fewer nominations than any other contender. Maybe it"s naivety that I don"t want to rule him out, though objectively I feel his chances are slim.
Alexandre Desplat, the man who never sleeps, returns this year with his fifth nomination. His "Argo" score is exotic and suspenseful. He is going to win one of these years, no question. And if this film is really going to win Best Picture, it"s presumably going to tally up some other wins, too. But the score just doesn"t "feel" like a winner this year. It isn"t noticeable/memorable like most winners in this category. I"d rank Desplat"s chances similar to Marianelli"s – plausible, but unlikely.
Mychael Danna fulfills the annual role of first-time nominee. Given how much "Life of Pi" relied on aural elements outside of dialogue to build its themes, his Indian-influenced contributions made for a logical nominee. That rationale makes him an equally logical choice as a winner in my view, especially as, of the past 10 years in which a new composer has been nominated, one has won on seven occasions. With a Golden Globe in his back pocket, I suspect Danna is headed towards the podium come Oscar night.
In my Oscar Guide last year on this category, I cited John Williams for "Lincoln" as the surest thing in any category from a year out. Lo and behold, I was right! What I did not expect was for him to show such restraint on a major Steven Spielberg feature. His compositions were appropriately subtle contributions to the film. Williams won the BFCA for this score. I"ve expected him to win again for years now; it"s been 19 years since his last victory. Even so, this year, once again, doesn"t seem to be it. Danna just seems a likelier victor. The themes of "Lincoln" are not as memorable as those which have led Williams to victory in the past ("Fiddler on the Roof," "Jaws," "Star Wars," "E.T.," "Schindler"s List").
Finally, we have Thomas Newman"s "Skyfall" score. While the other four nominees were fairly predictable, I did not see Newman coming. It took a second viewing of the film for me to truly appreciate his contributions. The four-year gap since his two nominations for "WALL-E" is actually the longest he has ever gone without a nomination. It"s nice to see him back in the race with nod number 11. Even so, I can"t see him winning with more noticeable scores from Best Picture nominees floating around. His time will come, however. Of that I"m confident.
Will Win: "Life of Pi"
Could Win: "Lincoln"
Should Win: "Anna Karenina"
Should Have Been Here: "The Master"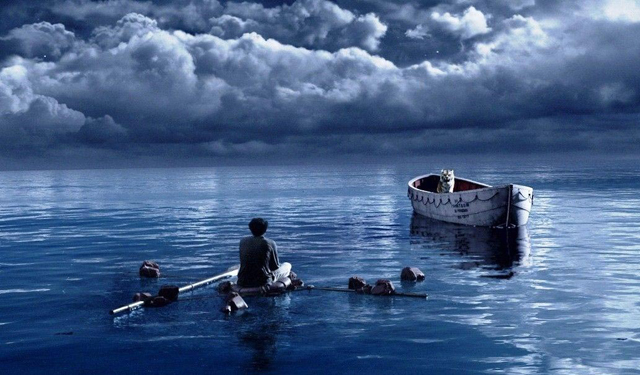 Which of these five talented men do you want to see on the podium on Oscar night? Who is your money on? Who got robbed? Chime in below!