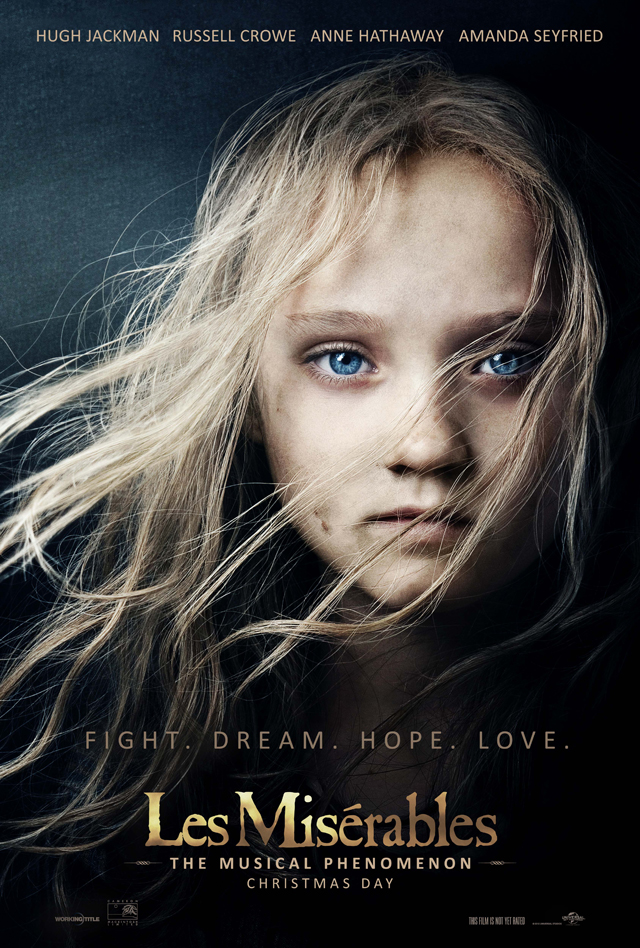 The sounds you hear are the competitors jockeying for position. "Argo" is the frontrunner. There's no other way to put it. And it will still be the frontrunner when "Silver Linings Playbook" hits theaters just around the corner. After that, "Life of Pi" will put up a big fight upon release, while "Lincoln," landing tomorrow, will be in the thick of it, too.
But as I said a few months back, I can't help but feel that, barring the film being a sudden commercial and/or critical bomb, Tom Hooper's "Les Misérables" is going to be the one to watch in the Best Picture race. It's been seen. It's not some great mystery anymore. And the campaign is gearing up with the first major screenings set to take place immediately after Thanksgiving.
A new trailer landed today, and just like with the teaser, I'm not really liking Tom Hooper and Danny Cohen's wide angle lens thing this time around. I liked it in "The King's Speech" and defended it, but here, It takes away from the scope of the film, somehow. I want to see all those pretty clothes and sets, but I feel like I'm getting a headache peering around whoever's head is up in my face — Russell Crowe, Hugh Jackman, Eddie Redmayne, etc. — at any given moment. I don't know how to put it any other way than that.
Anyway, the last time a musical really cleared a path through the awards race, it was Rob Marshall's "Chicago" 10 years ago. "Dreamgirls" missed in 2006. "Nine" face-planted in 2009. We'll see how "Les Misérables" fares.
Check out the new trailer below.
[youtube https://www.youtube.com/watch?v=YmvHzCLP6ug&w=640&h=360]