Is Robert Zemeckis's return to live-action filmmaking a triumph? Is Denzel Washington a new, formidable contender in the ever-competitive Best Actor race? Did the New York Film Festival go out with a bang? Those are all questions that will be answered when the 50th annual fest comes to a close on October 14 with the gala presentation of Zemeckis's "Flight."
The film comes into the season as a unique entry. A contemporary, mid-budget adult drama isn't a box ticked off in a year that already has period pieces, romantic comedies, political thrillers and high concept visual stunners. It's going to be a "meat-eaters" movie, to be sure, and Paramount could have a sleeper commercial hit on its hands, too (the film releases in November).
Front and center in the marketing will, of course, be Washington, who is said to deliver a sensational performance in the film. The drive toward getting him some awards season recognition has already started and since he'll be the face of the enterprise, it's only fitting that he's big and bold on the official poster for the film, which the studio has presented to us today. Check it out below.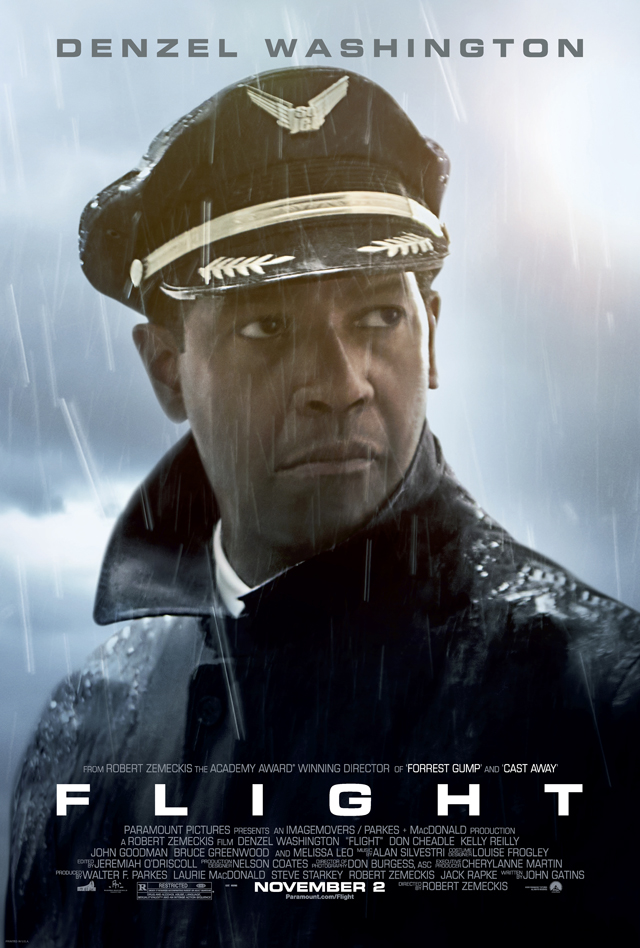 "Flight" opens everywhere on November 2, 2012.