(The Oscar Guide will be your chaperone through the Academy's 24 categories awarding excellence in film. A new installment will hit every weekday in the run-up to the Oscars on February 26, with the Best Picture finale on Saturday, February 25.)
If there"s one technical branch in the Academy that can be trusted above all others to prioritize the craft ahead of the film, it"s the costume designers: where others often merely check off consensus frontrunners, they routinely single out outstandingly costumed films with little to no buzz in any other race, whether it"s as highbrow as "I Am Love" or as downright dodgy as "Troy."
They"ve certainly lived up to that reputation this year. Not only are three of the five nominees listed in this category alone, but two of them were widely panned by critics: nominating them seems a subtle assertion of independence on the voters" part, particularly when they had the safer option of nominating less distinctive period garb from Best Picture nominees like "Midnight in Paris" and Costume Designers" Guild nominee "The Help." As is stands, only four of the Guild"s choices made the cut, as the Academy came to the rescue of arguably the baitiest threads of the bunch.
The nominees are…
"Anonymous" (Lisy Christl)
"The Artist" (Mark Bridges)
"Hugo" (Sandy Powell)
"Jane Eyre" (Michael O"Connor)
"W.E." (Arianne Phillips)
There"s no denying it"s an attractive lineup, though I do wish it wasn"t all period (well, save for half of "W.E.," but we know that"s not the reason it"s here). We"re used to the branch"s routine sidelining of contemporary costuming – spare a thought for David Robinson, whose perceptive, character-attuned styling of "Young Adult" and "Shame" deserved at least a Guild nod – but it"s a shame they couldn"t be bothered with fantasy work this year, in particular the late Eiko Ishioka"s dementedly beautiful creations for "Immortals." Bring on "Mirror, Mirror."
While Kris and I both predicted first-time nominee Lisy Christl"s bid for Roland Emmerich"s what-if Shakespeare yarn "Anonymous," it"s probably the nomination that the fewest pundits saw coming in this category. Though it"s the only nominee here without a Guild nod, that omission is far more surprising than this inclusion: ruffled Elizabethan garb is a regular fixture in this category, and the lavish over-styling of Vanessa Redgrave"s Queen Elizabeth I alone was surely enough to secure its place. Given the Academy"s known predilection for English historical pomp in this race – it"s only four years since the Virgin Queen"s frocks and collars copped an Oscar here for another critically lambasted flop, "Elizabeth: The Golden Age" – it might well be enough to net the win, too. That this is the film"s only nomination isn"t too much cause for concern: "Marie Antoinette" managed the same feat in 2006.
Though his costuming isn"t my favourite in the category, Mark Bridges is nonetheless the name I"m happiest to see here. A master of late-period kitsch, he deserved nominations for "Boogie Nights," "Blow" and "The Fighter," but this is the first time the Academy has come calling. No surprise that it took earlier, more elegant period garb to get him here: his crisp evocation of 1920s Hollywood glamour in "The Artist" is restrained by his standards, but still characterized by his playful sense of couture, as opposed to mere dutiful authenticity. The details and complications of designing a tonally rich wardrobe for monochrome shooting should not be underestimated: BAFTA"s costume branch certainly didn"t, handing the film their award, but general voters might respond to more colorful fare. And the film"s overall momentum may not necessarily be a factor: no Best Picture nominee has won this award since 2004.
That Best Picture nominee, of course, was Martin Scorsese"s "The Aviator," for which Sandy Powell, arguably the most revered designer currently working, won her second of three Oscars to date. The most recent of these came two years ago for "The Young Victoria," whereupon Powell irked some with an acceptance speech that included a blasé reference to her previous wins, and complained of the category"s resistance to contemporary costuming. The branch clearly didn"t mind, given that this is her third consecutive nomination (and tenth overall), though it"s for yet another period piece: in "Hugo," her fifth collaboration with Scorsese, Powell clothes the less moneyed classes of 1930s Paris. It"s typically bright, attentive work, and if the leading nominee turns into a technical sweeper, Powell could easily benefit — but aside from decorous touches like Sacha Baron Cohen"s gendarme uniform and recreations of George Melies"s fantastical film costumes, the cast"s bobbled sweaters and drab overcoats may not be ornate enough for voters.
The second of three lone nominees in the category, "Jane Eyre" is comfortably the most acclaimed of them: indeed, the well-regarded, visually lush Charlotte Bronte adaptation probably has its March 2011 release date to blame for not showing up in more categories. If it was going to score anywhere, however, this was the place: Michael O"Connor — who took the Oscar on his only previous nomination, for 2008″s "The Duchess" – has assembled a delicately shaded wardrobe that ticks the Academy"s corsets-and-breeches box while subtly defining differentiations in character and class: lovely as they are, the film"s threads also display more wear and weather than most period pieces usually consider. Perhaps I"m letting myself be led by personal preference, but I believe the combination of fabric-heavy prettiness and the film"s good reputation gives it a potential edge in this category. The question is whether enough voters remember it from the spring.
"Anonymous" isn"t the worst-reviewed film to receive a pardon from the costumers" branch this year: by tapping "W.E.," the deservedly trashed, fiction-framed biopic of Wallis Simpson and King Edward VII, they ensured that Madonna can forever put "director of an Academy Award nominee" on her CV. Sneering aside, however, it"s a good call. The Material Girl was smart enough to hire previously nominated ace Arianne Phillips ("Walk the Line") for a sartorial showcase in which Simpson"s noted fashion-icon status is integral to the narrative: snazzily patterned suits, liquid evening gowns and outlandish hats play at least half of Andrea Riseborough"s studied performance, making some sense of Abbie Cornish"s fetishization of Simpson"s look in the film"s sleekly dressed modern-day scenes. Madonna may be fuzzy on the finer points of filmmaking, but the lady knows her clothes. That said, this late Weinstein Company release is as widely unseen as it is unloved, which should scupper its chances.
Will win: "Jane Eyre"
Could win: "Anonymous"
Should win: "Jane Eyre"
Should have been here: "Immortals"
Keep track of our current rankings in the Best Costume Design category via its Contenders page here.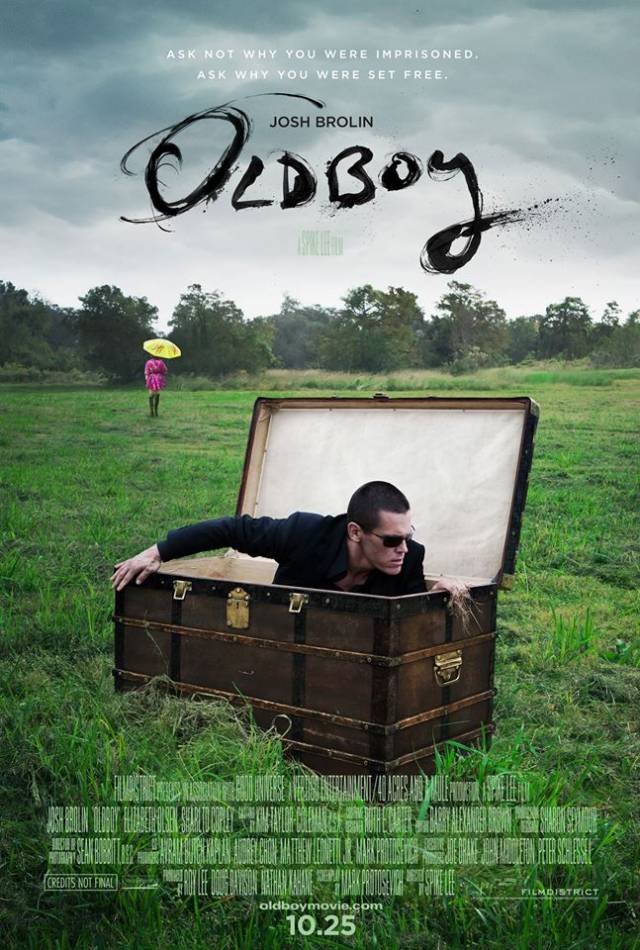 What do you think should be taking home this gold in this category? Who got robbed? Speak up in the comments section below!
(Read previous installments of the Oscar Guide here.)
For more views on movies, awards season and other pursuits, follow @GuyLodge on Twitter.
Sign up for Instant Alerts from In Contention!