(The Oscar Guide will be your chaperone through the Academy's 24 categories awarding excellence in film. A new installment will hit every weekday in the run-up to the Oscars on February 26, with the Best Picture finale on Saturday, February 25.)
This year's Best Supporting Actor race seemed to settle in rather early on. The eventual five nominees were all considered formidable as far back as September and nothing really came along to significantly alter the landscape. The one "surprise" came in the form of a contender popping up who had been expected to fall the way of his film.
Well, ultimately he did, though it was a different way than anticipated. And he took the place of an apparent dominant force int he field who was nevertheless snubbed by SAG before getting snubbed here, so perhaps that should have been writing on the wall.
The nominees are…
Kenneth Branagh ("My Week with Marilyn")

Jonah Hill ("Moneyball")

Nick Nolte ("Warrior")

Christopher Plummer ("Beginners")

Max von Sydow ("Extremely Loud & Incredibly Close")
It's an interesting cross-section featuring four different eras of Hollywood screen acting. But the exclusion of Albert Brooks must have stung for a guy who had to have felt like he was in there. One can only imagine, if the "Drive" campaign had been handled a bit differently (screeners out ahead of the pack, for instance), could things have gone different for the film on the whole?
Actor Kenneth Branagh has called being tapped to play Sir Laurence Olivier in "My Week with Marilyn" a "dangerously obvious" bit of casting. But in the film, which on the whole doesn't measure up to its promise despite having glimmers of thematic virtue throughout, he plays a legendary artist struggling to be a movie star, locking horns with a movie star struggling to be an artist. It's an interesting back and forth and Branagh wears the role, not surprisingly, like a glove — so much so that, after first seeing the film, I thought maybe he didn't stand out enough to get recognition. He took home the London critics' prize for his efforts, but he's probably not much more than a dark horse contender here. (This is his second nomination for acting and his fifth nomination on the whole to date.)
Jonah Hill has had a friend in "Moneyball" co-star Brad Pitt since the beginning of the circuit, the dashing celebrity saying off Hill's work in the film that it's "a study in reserve," among other things. That's some handy firepower. Hill makes an interesting foil for Pitt in the film, but this nomination remains highly questionable to me. He gets a few funny awkward beats to play through and his final scene is heartfelt and thematically rich, but I'm still surprised he lasted as long as he did in the season. Nevertheless, here he is, among legends. It must be quite the trip, but surely even he knows his Oscar season ended with the nomination. Sit tight and enjoy the show (as well as that freshly opened door to a new stage in your career).
Director Gavin O'Connor's "Warrior" was a film that seemed like it could have a lengthy stay in the season as it was being championed by the right demographic out of late-summer screenings. Then it got demolished at the box office and began to quickly fade away. But Nick Nolte and his performance as an on-the-mend former alcoholic father to two grown men on an MMA collision course with each other was always the most likely component to have legs. After nailing down a SAG nomination, he made good with an Academy bid as well. Had the film been more of a season fixture, he might have even made a case for the win. And had Eddie Murphy stuck around as Oscar host, we might have been treated to a nifty "48 Hours" reunion.
It appears Christopher Plummer is not walking but running away with the trophy this year, and after a lengthy career that didn't even see a nomination from the Academy until 2009 (for "The Last Station"), it seems like it's about time. In "Beginners," Plummer truly does give one of his finest performances to date as a freshly out gay man finally free and happy in the twilight of his life. Plummer is a raconteur and easy to like, so most voters will certainly have no problem checking off his box. And, at 82 years old, he would be the oldest acting Oscar winner of all time. He's built up so much steam that it feels like the easiest call of the night. But…
…also at 82 years old, "Extremely Loud & Incredibly Close" star Max von Sydow would also be the oldest winner to date. He also only has two nominations to show for his lengthy career, and no wins, as well. The difference between him and Plummer is that he's in a film nominated for Best Picture, and that overall love shouldn't be underestimated. Von Sydow gives a silent performance in the film and plays the emotion beautifully, particularly a key moment toward the end that surely left plenty of viewers in tears. It feels a bit fleeting as a performance, but it's memorable for how unique the character is. It's tough to catch up with a burst of momentum, but do not be surprised if this classic fixture of the cinema steals a bit of thunder and makes for the first big surprise of Oscar night. It could happen.
Will win: Christopher Plummer ("Beginners")
Could win: Max von Sydow ("Extremely Loud & Incredibly Close")
Should win: Christopher Plummer ("Beginners")
Should have been here: Brad Pitt ("The Tree of Life")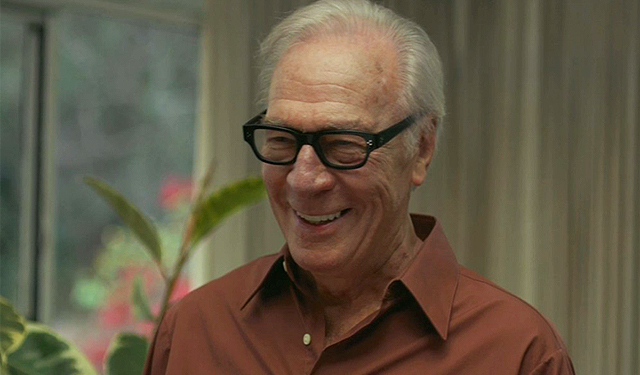 Keep track of our current rankings in the Best Supporting Actor category via its Contenders page here.
What do you think should be taking home this gold in this category? Who got robbed? Speak up in the comments section below!
(Read previous installments of the Oscar Guide here.)
For year-round entertainment news and awards season commentary follow @kristapley on Twitter.

Sign up for Instant Alerts from In Contention!