(The Oscar Guide will be your chaperone through the Academy's 24 categories awarding excellence in film. A new installment will hit every weekday in the run-up to the Oscars on February 26, with the Best Picture finale on Saturday, February 25.)
If we needed any confirmation that the writers' branch is the most creative and open-minded in the Academy, we received it in the form of this year's Best Original Screenplay: in no other category would you find the year's saltiest mainstream comedy nominated alongside a marital drama from Iran. With just two Best Picture nominees in the mix, the writers also found room to nominate a little-seen, little-hyped Sundance baby ignored by the other branches.
This diverse lineup reflects a congested race for the lower slots on the ballot, with the surfeit of WGA ineligibilities doing little to clarify matters. The race remained volatile right up until nomination day, with a plethora of American indies — "50/50," "Win Win," "Beginners," "Take Shelter" and so on — all in the conversation at one point or another. The first two were nominated by the Guild, along with former Oscar winner Diablo Cody for "Young Adult," but they were a little too young, too modest and too sour, respectively, for Academy attention.
The nominees are…
"The Artist" (Screenplay by Michel Hazanavicius)
"Bridesmaids" (Screenplay by Annie Mumolo and Kristen Wiig)
"Margin Call" (Screenplay by J.C. Chandor)
"Midnight in Paris" (Screenplay by Woody Allen)
"A Separation" (Screenplay by Asghar Farhadi)
It's a pleasingly varied, independent and international selection, pitting five first-time nominees against the most-nominated screenwriter of all time, while the second stage of the race looks to be a competitive one between the two Best Picture nominees in the field. Whether it's the strongest showcase of screenwriting craft the voters could have assembled, I'm less sure: with more campaign momentum, a duo of brilliantly splintered Fox Searchlight titles, "Margaret" and "Martha Marcy May Marlene," could and should have scored here. (In a parallel universe, meanwhile, Andrew Haigh would be a contender for his exquisitely articulated "Weekend.")
Michel Hazanavicius scored one of three individual nominations here for "The Artist" — his other bids are for directing and editing — and there's a reasonable chance he could pull off that particular hat-trick on Oscar night, which would be a first. A writing award for the playful silent film would be a neat way for the Academy to correct the widespread misconception that "screenwriting" equals "dialogue," though there could be enough voters laboring under that very misconception to make things difficult for the Frenchman. Still, even if voters can't quite identify the deftness and wit of the film's writing, they might be pulled along by the general momentum of the Best Picture frontrunner: it's been seven years since a film took the big prize without a writing Oscar to go with it. Don't look to the WGA for clues: Hazanavicius is ineligible for their award.
It's been 28 years since a female writing duo received an Oscar nomination: Nora Ephron and Alice Arlen couldn't land the win for "Silkwood," and few are expecting Kristen Wiig and Annie Mumolo to go one better for "Bridesmaids," even if it's welcome recognition for one of America's most admired and inspired comediennes. The nomination itself is a pretty big deal, considering the Academy's routine distrust of mainstream comedy: Wiig and Mumolo have broken through where their producer Judd Apatow couldn't in years past, despite WGA nominations for his work. For my money, the writers' branch chose the right film to relent on: "Bridesmaids" has inventively hilarious set pieces aplenty, but it's the textured female characterization that sticks. The script has a bit too much first-draft flab to warrant more than a nod, but it's a refreshing presence on the list.
Debut writer-director J.C. Chandor's nomination for the studiously talky financial crisis drama "Margin Call" was more surprising than it would have been two months ago, when it was confounding pundits by taking the various Best First Film awards that had been earmarked for more generously hyped Sundance grads "Martha Marcy May Marlene" and "Like Crazy." The buzz cooled and most of us forgot about the starry $5 million grosser, but we should have known its timely themes and slightly self-admiring Mamet-lite patter would stick with the writers' branch. I found the film airlessly structured and abruptly curtailed, but Chandor's confidence and intelligence as a writer are much in evidence. With no other nominations, the film hasn't enough support or visibility to be a threat for the win, but it's done well to leapfrog its fellow Amerindies to the nomination.
One might say the bookies' favorite for the award, Woody Allen, is the Meryl Streep of the Original Screenplay category: the most recent of his two writing Oscars came way back in the 1980s, yet he's racked up the nominations to record-breaking effect ever since. "Midnight in Paris" marks his 15th appearance in the category, but only the third with a Best Picture nomination to back it up — perhaps significantly, he won this very award for the other two, "Annie Hall" and "Hannah and Her Sisters." His latest looks a mere trifle beside those two classics, but that might not bother voters keen to rubber-stamp his latest comeback: moreover, the film's jaunty era-hopping conceit and scattering of literary allusions announce it as the most obviously writerly of the five nominees. Already rewarded with the Golden Globe and BFCA awards, Woody should win the WGA with ease; his Oscar chances hinge on just how besotted voters are with the Best Picture frontrunner. Not that he cares, of course.
If voters really put the writing first in this category, Asghar Farhadi would emerge the winner for Best Foreign Language Film nominee "A Separation," an impressively searching drama that applies seemingly Hitchcock-inspired structural gymnastics to a fierce dramaturgical curiosity, demanding tough ethical reasoning of its characters and audience alike. Alas, voters don't — even if the London, Los Angeles and National Society of Film Critics did — and Farhadi's best hope is for this smart hat-tip from the writers to boost its chances in the foreign-language category. Non-English films have triumphed in this race before, but the last three times this happened ("Talk to Her" in 2002, "A Man and a Woman" in 1966 and "Divorce Italian Style" in 1962) the film also had a Best Director nod under its belt. Still, Farhadi can take pride in being the first Middle Eastern filmmaker nominated outside the ghetto category.
Will win: "The Artist"
Could win: "Midnight in Paris"
Should win: "A Separation"
Should have been here: "Margaret"
Keep track of our current rankings in the Best Original Screenplay category via its Contenders page here.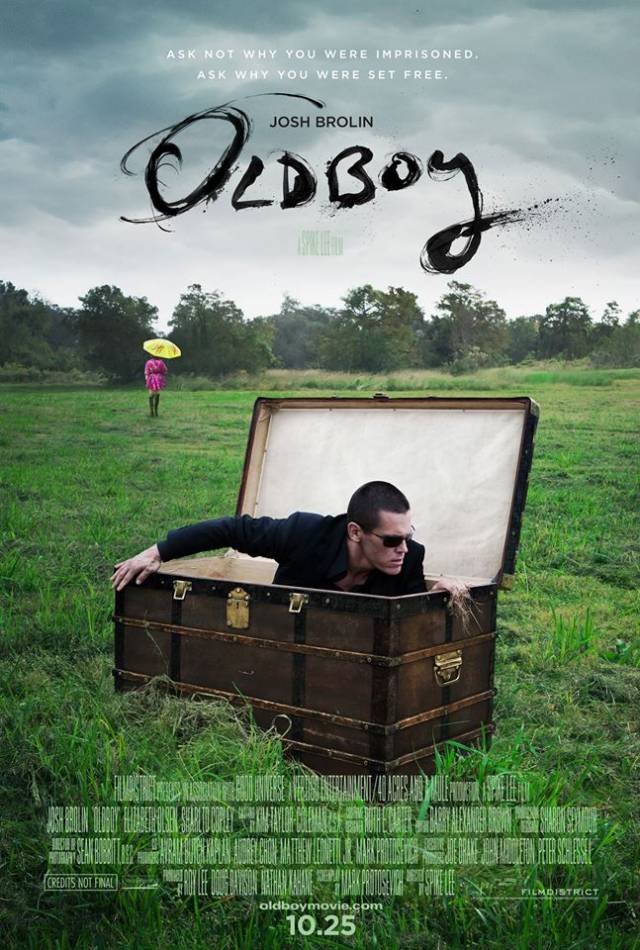 What do you think should be taking home this gold in this category? Who got robbed? Speak up in the comments section below!
(Read previous installments of the Oscar Guide here.)
For more views on movies, awards season and other pursuits, follow @GuyLodge on Twitter.
Sign up for Instant Alerts from In Contention!