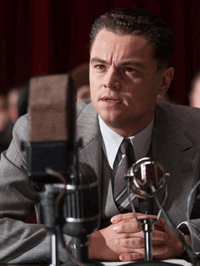 As we move out of the Toronto fray, Venice and Telluride already a memory, we look to the season ahead. The starting gun echo of those three early fall festivals is beginning to fade away, and with the dust settled or settling, it's interesting to note the lack of an inarguable emerging player. In fact, the only thing Toronto really did was heat up the Best Foreign Language Film conversation.
In recent years, films like "Brokeback Mountain," "Juno," "Slumdog Millionaire" and "The King's Speech" have bubbled up in this frame as real contenders to take the lead in the Best Picture field. But nothing at this point really seems to have the kind of stranglehold on things those films had.
Alexander Payne's "The Descendants," with George Clooney front and center, is well-liked, but few really think it has the goods to be a significant Best Picture threat. Clooney's own "The Ides of March" has enough detractors to raise doubt that it will be an across-the-board Academy favorite, while "Tinker, Tailor, Soldier, Spy" — freshly opened in the UK — is happy to just be making the case for a nomination at the moment.
The Weinstein Company's "The Artist," from director Michel Hazanavicius, has continued a conversation that began in Cannes. But the overall vibe is that the victory will be landing in the field, not leading it (though who knows with these modest returns).
Really, with everything that's screened in any real capacity right now, if you held the vote today, "The Help" would probably win Best Picture.
What this all could mean is that, as the LA Times' Stephen Zeitchik and Nicole LaPorte proposed last weekend, modest indie, festival-driven cinema might not have much of a seat at the table this year, leaving the spoils for studio offerings. But what it says to me is that the strategy to dodge the festival circuit might have paid off crucially this year.
Peaking early in an Oscar season is always unfortunate. It establishes an expectation at the beginning of a long road. And voters always want something that at least has a whiff of freshness. So studios with films they think have the goods — like Paramount with "Young Adult" and Warner Bros. with "J. Edgar" — will not have to endure that consistent scrutiny from the start.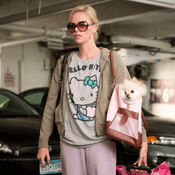 Jason Reitman has taken each of his films to the Toronto Film Festival, choosing Telluride as a sneak preview launching pad for the last two — "Juno" and "Up in the Air." But this year, he and Paramount held "Young Adult" back for fear of overexposure.
Warner Bros., meanwhile, has recently brought Clint Eastwood's work to the New York fest in order to build a sophisticated word of mouth, but it's never really gone anywhere (largely because the films haven't really brought the goods). This year, the studio opted for an AFI Fest bow for "J. Edgar" (as did Paramount last year with "The Fighter"), which comes in November as an addition to an on-going conversation. Word is the film wasn't ready in time for New York, but nevertheless, getting an easy Los Angeles premiere out of the deal will probably have a bigger impact anyway.
Then there are the films that were never meant for the festival circuit, like Steven Spielberg's one-two punch in "War Horse" and "The Adventures of Tintin: The Secret of the Unicorn," David Fincher's "The Girl with the Dragon Tattoo" and Stephen Daldry's "Extremely Loud and Incredibly Close." Each of these could get the added boost of not having to rise to an elevated bar.
The flip side of all of this are the held-in-check expectations that will greet this year's festival crop. Without frothing-at-the-mouth appreciation comes the opportunity for these films to still be a discovery of sorts later in the season. That's beneficial, as well.
What this all adds up to, for me, is the potential for a competitive late-season frame for these titles, as well as the opportunity for something unseen to really capitalize (if, indeed, there are studios holding onto anything with an eye on weak spots).
It's refreshing, for once, to not see a clear line to the Kodak. Last year, "The King's Speech" was looking like the heart vote and the likely winner out of Telluride and Toronto, while "The Social Network" was screening simultaneously in New York and Los Angeles, kick-starting conversation around that film as a more high brow choice. The narrative was already set, and the road was long and grinding from there. Maybe that helps explain most of the restless, frustrating fatigue that set in as Phase One was barely in the books last season.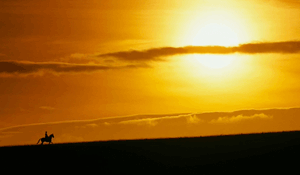 Don't get me wrong. There are some interesting variables in the mix from the early September reveals. Brad Pitt, for instance, looks to be a threat in the Best Actor field for "Moneyball." And he might find some company in that discussion should "Barrymore" and "Rampart" get solid distribution and campaign strategies in place, as Christopher Plummer and Woody Harrelson have established themselves as formidable. But there's so much more on the horizon, and all of it will have its say.
So I'm excited and hopeful that the season is, finally, something of an unknown in mid-September rather than nearly ready for a postmortem. Bring it on.
And what a perfect time to be staring down a clear, open road of possibilities, because with that, posting at InContention.com draws to a close. It feels good to rattle off one more Off the Carpet column in this space before turning off the lights, and now, onward and upward.
Tomorrow, we'll officially be relocated over at HitFix. Over the course of a few months, the archived content from here will be moved over to that space and, before long, the transition will be fully complete. (Everything from today will show up backdated there when we launch.) But all new material will be over there from now on. There will be a redirect post here as soon as everything is good to go, and after a while, the incontention.com URL will send you straight there.
It's a good time for the change-over, as the season is about to really start roaring.  Guy's first edition of The Long Shot this year will turn up there on Wednesday, and then, a day later, Gerard's Tech Support preview piece.
For now, one more time, I point you to our Contenders section, which has been updated in full. The sidebar predictions currently reflect all changes. (Note: We won't have the Contenders section fully functional at HitFix for another week or so, but this page will be here for a bit, so you can see where I currently stand. No more updating of those until we get it off the ground over there.)
So that's that. Once more, allow me to say thank you for making InContention.com such a great place. Here's looking forward.
[Photo: Warner Bros. Pictures, Paramount Pictures, Touchstone Pictures]