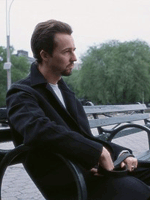 I don't want to really dig in here or anything. It's just a mark of time. There was an open sore in lower Manhattan tied up by bureaucracy, partisan nonsense and greed that became embarrassing, a symbol for a country so gridlocked by internal machinations that perhaps the truly poignant thing would have been to leave things undone. Because so much is still undone and unaccomplished and halted that a formerly proud beacon of progress is being lapped.
I hear the aircraft flying in formation above my house. I know as soon as I flip on the TV it will be wall-to-wall coverage, lazy and disingenuous in its stance of looking back, remembering and reflecting. But the only reflection I can muster is on a country that thinks it's special for the tragedy of 2001. Welcome to the world, America, where terrible things happen every day.
That's more negative than I really want it to be. But I've already mourned. I've already reflected. And I'm just bracing myself for a day that is used as an excuse to fill broadcast time and empty column inches (like these). We cover the world of filmed entertainment here, and even in that frame, I find it fascinating that it's been nearly nine years since a truly impactful piece built on the specter of that day has landed. Paul Greengrass's "United 93" was brave but clinical. Oliver Stone's "World Trade Center" was moving but rote. Mike Binder's "Reign Over Me" was thoughtful but contained.
I will say that, on television, the recently resolved "Rescue Me" was unsung for its portraits of the tendril effect of a tragedy. And it wrapped things up exactly as it should have, without the pomp and circumstance of "reflecting" and "remembering" so much as the dirty reality of forging ahead. I appreciated it for its perspective that ought to be seen as a microcosm for how we should proceed: There's a job to do. In our case, there are many.
But Spike Lee's "25th Hour" is one of the fireball pieces of cinema from the aughts, one that I was relieved to see turn up as a favorite for many writers when reflecting on the decade's best in film. It's the proper elegy on celluloid for a time and place and that's the kind of reflection that represents, I think, the mindset we should be in today, all of us looking right in the mirror and coming to grips with our still seething (political) bigotry. It was ahead of its time for that. And since we still haven't come to grips with it, it's still way ahead of us.
So by all means, remember. Reflect. But don't get caught looking behind you when the road ahead is massive and dangerous and considerable. There's a job to do. There are many.
[Photo: Touchstone Pictures]