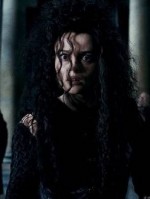 I've never been precisely sure what BAFTA Los Angeles is, or what it is that they do — I do know that I'm wary of any group that is chaired by "So You Think You Can Dance" overlord Nigel Lythgoe, but that could be irrational on my part.
I do know, however, that have their own annual awards, which have very little to do with the actual BAFTAs over in my part of the world — though that won't stop many members of the "Harry Potter" cult from flipping out over the news that latter-day franchise helmer David Yates is to receive their John Schlesinger Britannia Award for Excellence in Directing. Pop the champagne corks, if you're so inclined, while Lynne Ramsay weeps quietly in a corner. Or not, probably.
In a semi-related win, Helena Bonham Carter will receive the British Artist of the Year award, which seems a tad random even if you include her Oscar-nominated work in last year's "The King's Speech." (What have Tom Hardy and Michael Fassbender done this year, anyway?)
Ben Stiller gets the Excellence in Comedy award, while John Lasseter, fresh from directing Pixar's least popular film to date, gets the Worldwide Contribution to Filmed Entertainment award. Both are presumably career honors, which makes a little more sense.
Or perhaps not, given that their main career achievement award — the Stanley Kubrick Britannia Award for Excellence in Film — has been reserved for Warren Beatty. No argument there, particularly since it happily comes shortly after Beatty announced his own return from filmmaking hibernation.
Anyway, just some early grist for the mill. You'll have forgotten all about this by the time the awards ceremony takes place on December 4.
[Photo: Warner Bros. Pictures]