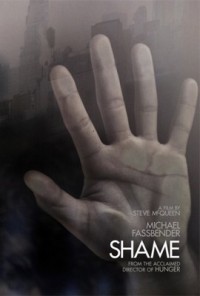 Venice Film Festival
If "Hunger," artist-turned-filmmaker Steve McQueen's remarkable debut feature, was a study of a body strenuously denied its fundamental needs, his satisfyingly rigorous, explicit follow-up, "Shame," traces the very different damage done by a body over-gifted with wants.
A sternly formalist parable on the pruning and stunting of relationships both familial and carnal in modern-day urban society, "Shame" is only for the purposes of swift summary a story of sex addiction — specifically that endured by Brandon, Michael Fassbender's dourly handsome New York advertising hotshot. Sex, and the pursuit thereof, is what needles Brandon first and foremost, but it doesn't take Freud (or indeed Fassbender's own Jung from "A Dangerous Method") to tell that it's a displaced urge in a life whose most crippling vacancies take longer to fill than a Friday night fuck.
"Hunger" was a film that dismantled known history and re-presented it in highly sensual, imagistic terms. The new film might be a foray into fiction for its director — working from an original screenplay by British playwright and television scribe Abi Morgan — but it performs a similar trick with psychology so embedded in the popular consciousness it would appear to offer little room for surprise.
Morgan's views on the human condition, and on single professional self-alienation, aren't especially revelatory (its portrait of Brandon is a more solemn essay on male ennui issues that fill monthly copies of GQ magazine), but McQueen's depiction of his narrow, clammy routine is rendered in such crisp, arresting visual and sonic strokes that his plight becomes that much more distinct. This is lifestyle cinema in the most literal, and least romantic, sense of the term.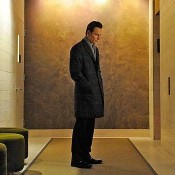 If it seems surprising that Brits McQueen and Morgan, not to mention their Irish and British leads, have converged on the United States for a story of fairly universal resonance, it makes perfect sense when the film's vision of New York City comes into clean, cold focus: famously a city of everything at once, McQueen and brilliant "Hunger" DP Sean Bobbitt shoot it as a kind of continuous, gunmetal-colored waiting room, at once over-populated with distractions and under-populated with options.
Theirs is a city where people size each other up in subway carriages and do the nasty in plate-glass windows: Brandon's addiction isn't just fed, it's positively forced. In an exquisitely held scene where Carey Mulligan, as Brandon's feckless younger sister Sissy, sings a slowed-down, jazz-lite rendition of Kander and Ebb's "New York, New York," her interpretation tempers the original's elated defiance into something rather more ominous, an expression of desire to "make it there" from someone who nonetheless knows the city is far more likely to swallow her whole.
It is Sissy's unannounced arrival that takes Brandon's conventional crisis of depravity into blurrier, more dramatically involving territory: played by Mulligan with a blend of her expected baby-woman fragility and a harder, drawling insouciance that's excitingly new from the actress, Sissy colonizes Brandon's white-cube bachelor pad and calls him out on his indulgences, though her life is less gathered than his: her arms marked with a lithograph of self-harm scars, drifting between boyfriends with only some proudly vintage clothes to call her own, she demands Brandon's care with a fervor that professes the need to preserve family ties and fabricate balance — what has happened their parents is never explained, but it's clear they're vulnerably alone in their bloodline — but occasionally threatens to subvert them. When she climbs into her brother's bed, the fury with which he ejects her hints at realms of desire he either fears or has already broached.
This is messy emotional terrain, and I wish Morgan's intelligent script were less eager to tidy it up with neat, if cutting, symbolism and a redemptive moral arc that's plotted a mite too smoothly: it's left to McQueen's inventively disciplined direction and the superb actors to chip a few crevices into the material. Clearly, following their joint breakthrough partnership on "Hunger," Fassbender and McQueen are familiar with the levels of each other's control: the actor is tightly, precisely coiled here as he was in the Bobby Sands biopic, and as dependent on his (amply and immodestly viewed) physical form for tension and expression. If the recent likes of "Jane Eyre" and "X-Men: First Class" warmed Hollywood up to the idea of Fassbender as a regular-world lead, this performance should give them pause — and that's meant encouragingly.)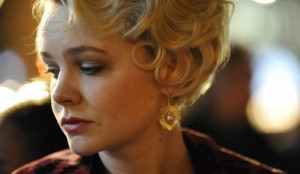 Mulligan, meanwhile, isn't just more limber and engagingly crumpled than she's yet been on screen, but is offered her most generous rapport yet with a co-star: the tetchily, even desperately, adoring sibling relationship between them is so authentic as to etch in a lot of subtext the script needn't provide.
"That's all you ever say, that you're sorry," Brandon scolds Sissy in one of their many arguments. "At least I say I'm sorry," she shoots back, her voice giving us all the history of forgiven liberties we need. (Fassbender finds another equal sparring partner in the excellent Nicole Beharie, radiating smart warmth as the co-worker whose emotional security  undoes his sexual confidence.)
It's no slight on the actors, and only a measure of the hand guiding them, that McQueen remains the star here. Like the finest filmmakers from a fine-arts background, he has a consistently rewarding understanding of the narrative powers of composition: abetted by heaving, tricky sound design and Harry Escott's counter-intuitively soaring score (with an assist from some well-chosen Glenn Gould recordings), "Shame" conjures image upon image of such astonishing beauty that they'd risk stalling the film if not for the spare depth of feeling grounding the whole. The first of these opens the film, with Fassbender sprawled across his bed, his body as unhappily taut and angular as a Francis Bacon subject. He takes up the top half of the screen, a sea of creased cornflower-blue bedsheet filling the remainder: for its dense chain of trysts and dependencies, "Shame" is most powerfully a film of absence.
[Images: Momentum Pictures]