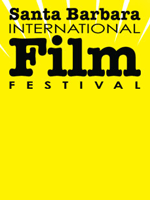 The press release for this went out yesterday but I'm just now getting around to posting. In part:
In 2012 the Santa Barbara International Film Festival will continue on its path to becoming one of the world's most sought after and prestigious film festivals with the debut of its first ever Acquisitions Program, which will take place on the first weekend of the festival, January 27-29, 2012, it was announced today by SBIFF Executive Director Roger Durling.

The weekend long program will be run in association with Traction Media, a Los Angeles-based film production and sales company, and was created to allow the acquisitions community easy, industry-friendly access to films at SBIFF. Together, SBIFF and Traction will select the films to be presented in the program, and buyers will be afforded priority access to the chosen films. For more information, log onto www.sbfilmfestival.org…

The Call for Entries is under way for the 2012 season. Films will be accepted until the drop deadline on December 9. All films can be submitted through withoutabox.com.
I'll once again be attending Santa Barbara fest in January this season, FYI. Always a nice interlude post-nominations.
[Photo: Santa Barbara International Film Festival]