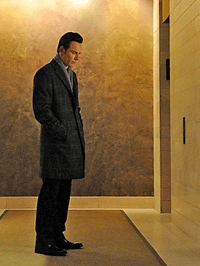 If you haven't noticed, this week has pretty much launched our 2011-2012 Oscar season coverage in earnest. Since it has been ages since we dusted of our lists feature here at In Contention, it seemed a good way to peek into the season was offering up a personal list of anticipations.
I've seen a few things here and there, but mostly, I'm still fresh on what's to come. I've been cautiously optimistic about what the season might hold all year long, because there are quite a few intriguing projects in the mix and I think we're always just hungry for a healthy film awards season. Nevertheless, I found a few filmmakers curiously absent from my list.
For instance, I haven't heard much about Cameron Crowe's "We Bought a Zoo," but there is something about the project that isn't clicking for me yet. The premise isn't all that appealing. And when you tie that into the director's last film — massive air ball "Elizabethtown" — well, let's just say he's dropped off my radar as of late. That having been said, I really want Crowe back on his game because he's one of the great writing talents of the industry.
Similarly, though I fully respect his decision to broaden horizons, Martin Scorsese's "Hugo" simply hasn't hooked me. This is one of the greats, too, and a personal favorite director. But I can't drum up any excitement yet.
All that having been said, there are plenty of films that have my interest moving into the fall months. Here's what I'm looking forward to…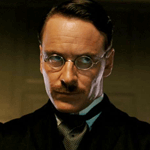 10. "A Dangerous Method" (David Cronenberg, Sony Pictures Classics)
Cronenberg isn't actually a personal favorite director or anything. I like a lot of his work and find choices here and there more interesting than the overall films, in many cases, but there's something that has me intrigued by "A Dangerous Method." Part of it is the opportunity to see his trio of players spar in an incredibly taut setting, but I'd be lying if I didn't say much of it is owed to the presence of Michael Fassbender. Having a bang-up year in 2011, this will be the year Fassbender crossed over, and his work as Carl Jung in this adaptation of the Christopher Hampton play could be a lurking Oscar possibility.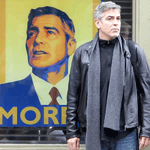 9. "The Ides of March" (George Clooney, Columbia Pictures)
Sometimes a trailer is enough to grab you, and in the case of "The Ides of March," the marketing has certainly taken off on the right foot in that regard. But I was intrigued by this political potboiler way before that, when the play adaptation (then called "Farragut North") was making the industry rounds. Additionally, Ryan Gosling's star is very much on the rise, and after nailing his most nuanced and towering performance to date in "Drive" earlier this year, I'll be very interested to see how he works in an ensemble of actors the caliber of which he'll be going toe-to-toe with in George Clooney's latest directorial effort.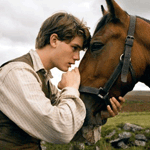 8. "War Horse" (Steven Spielberg, Touchstone Pictures)
To be perfectly honest, it's taken me a long time to muster much interest in Steve Spielberg's upcoming one-two punch. You'll note "The Adventures of Tintin: The Secret of the Unicorn" isn't on this list (as I really just need to wait and see on that one), and "War Horse" recently launched a trailer dripping in saccharine that might leave the feeling of derivation. Still, when Spielberg nails this kind of scale, the material always sings. So call it putting faith in a filmmaker who could probably shoot something like this in his sleep. It's been three years since we got a film from The Beard, and that was a dreadful outing. It's time.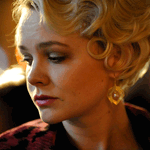 7. "Shame" (Steve McQueen, no current US distribution)
Steve McQueen's "Hunger," you'll recall, claimed a spot on my top 10 list in 2008. This is a filmmaker to watch, with talent to spare and singular vision, to say the least. You get excited about things like that. So "Shame" is the first of two currently distributor-less films on the list. And right at the fore once again: Michael Fassbender. Carrie Mulligan will also star in this sexually-themed drama, which I'll hopefully get a look at in Telluride this weekend. I hope I'm not placing expectation too high here, but McQueen instantly became a must-see director for me three years ago, so here's hoping he has much more in the tank.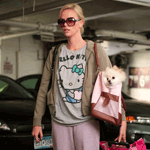 6. "Young Adult" (Jason Reitman, Paramount Pictures)
Paramount has opted out of the festival circuit this year for Jason Reitman's "Young Adult," so we'll all have to wait even longer to see what's what. But I've been hearing this is a bit of a departure for the director for some time, so I'm very interested to see how he's stretching himself. Diablo Cody is a bit of a polarizing figure, but I'm equally interested to see what kind of depth she can get out of the material. Early buzz for Charlize Theron and Patton Oswalt is glowing, and on the whole, the film looks to be a bit of an antidote to some of the usual material this season.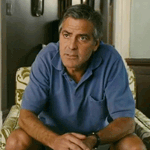 5. "The Descendants" (Alexander Payne, Fox Searchlight Pictures)
It has been far too long since we got an Alexander Payne feature. You have to go way back to 2004 and "Sideways," which was before I even moved to Los Angeles, so it feels like a lifetime ago. "The Descendants" is his latest, starring George Clooney and a new dramedy that I hear is less cynical than the filmmaker's prior work. You wouldn't guess that from the trailer, which offered a glimpse of what looks to be token Payne cinema, but regardless, I'll be interested to see what Clooney does with a role like this. Hopefully it's not too far outside his comfort zone. We'll know soon enough.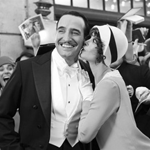 4. "The Artist" (Michel Hazanavicius, The Weinstein Company)
By the time you read this I'll probably be in a screening room finally taking in Michel Hazanavicius's Cannes sensation "The Artist." But for now, as I write these words, it's high on the list of expectations. There's something endearing about the premise (what little I do know of it) that I can't shake. And the trailer is just darling. I tend to be a sucker for reflexive cinema when it's quality, whether it be "Singin' in the Rain" or "The Player." And this looks to be taking a unique route (to say the least, given that it's a silent production). Based on the buzz so far, you can expect to be hearing more about this one.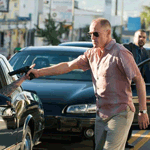 3. "Rampart" (Oren Moverman, no current US distribution)
I surprised myself by how high I ended up placing Oren Moverman's latest. The filmmaker's last film was 2009's "The Messenger," a quality piece of indie cinema that proved Moverman has a way with actors. In "Rampart," he takes on the Los Angeles Rampart police division scandal of a decade ago, and he's assembled an intriguing cast, from Steve Buscemi to Sigourney Weaver to "The Messenger" stars Woody Harrelson and Ben Foster. I trust Moverman to find some real purpose and thematic virtue in material that, in other hands, could easily turn into exploitative cop cinema. Here's hoping I'm right.
2. "Tinker, Tailor, Soldier, Spy" (Tomas Alfredson, Focus Features)
I've never read John Le Carre's book, nor have I seen the famous UK mini-series. But when I caught the trailer for "Tinker, Tailor, Soldier, Spy," Thomas Alfredson's follow-up to 2008's "Let the Right One In," I was sold, hook, line and sinker. I would feel nervous about merely being reeled in by classy marketing, but early word out of the UK around the film is that it's a masterful piece of work. But the element that has me most intrigued is Gary Oldman. I think if there's a story to really be conveyed this year, it's Oldman's potential march to his first ever Oscar nomination.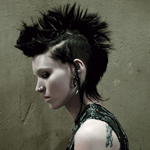 1. "The Girl with the Dragon Tattoo" (David Fincher, Columbia Pictures)
My number one anticipation of the Oscar season, it turns out, doesn't appear to be an Oscar play at all. Of course, you'll find plenty who want to debate that, citing beloved source material and an original Swedish film that is beloved in the industry. Nevertheless, David Fincher's adaptation of "The Girl with the Dragon Tattoo" looks, simply, like the director back in his wheelhouse, gritty genre flair akin to "Se7en" and "Fight Club," right where I imagine he's comfortable and right where, in my humble opinion, he tends to push boundaries and find profound strokes of genius in his work. Add that to the year's best trailer by a mile, and, well, I can't wait to see it.
So there you have it. My most anticipated films of the year's latter third. Feel free to discuss in the comments section below, and/or offer up your own lists!
[Photos: Film4/See-Saw Films, Sony Pictures Classics, Columbia Pictures, Touchstone Pictures, Paramount Pictures, Fox Searchlight Pictures, The Weinstein Company, Amalgam Features/Lightsream Pictures]