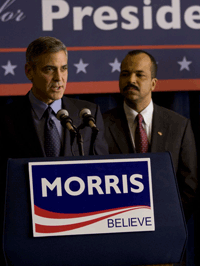 On a warm Saturday afternoon in Telluride last year, I sat in the crowded Chuck Jones Cinema and felt the warmth in the room as Tom Hooper's "The King's Speech" screened for its first audience of the year. Six months later, at the end of a road with plenty of twists and turns, the film's producers held aloft the Oscar for Best Picture.
In 2008, Danny Boyle's "Slumdog Millionaire," after previewing in Telluride, screened on the very same day as Kathryn Bigelow's "The Hurt Locker" at the Toronto International Film Festival. Six and 18 months later respectfully, same results. In 2007, Joel and Ethan Coen's "No Country for Old Men" started its victory march at Cannes before moving into autumn fests. In 2004, Paul Haggis's "Crash" bowed for Toronto audiences before a summer 2005 release and an eventual Oscar win.
The obvious connection here is the festival circuit, particularly the fall festival circuit, which has become a significant launching ground for awards contenders in the last half-decade. And starting in two days with Guy's Venice coverage, the 2011 fall festival season — and the awards potential it is sure to bring with it — officially kicks off around these parts.
Two days later I'm off to Telluride once again, while September 8, Toronto joins the fun. (NOTE: We won't be covering Toronto yet again this year, opting for coverage of the coverage instead; it's a loud, unfocused, unforgiving echo chamber that I'd rather stay away from, frankly.) The New York (9/30 – 10/16) and London (10/12 – 10/27) fests will pick up whatever pieces are left after that, but come two weeks' time, we'll be very much off to the races this Oscar season after the usual quick start of these three early fall fests.
A few weeks ago I offered up my educated guesses on what Telluride might bring. (That post has been updated now, FYI.) The line-up is always kept secret and nothing is "official" until we're on the ground (or in the air, if you happen to catch the LA charter flight that offers up the schedule upon boarding). But in the way of a quick overview, here's a look at 25 films landing over the next couple of weeks at these festivals that could turn out to be players this season.
"Albert Nobbs" (Toronto — Roadside Attractions/Liddell Entertainment)
Rodrigo Garcia helms a passion project for Glenn Close, which could yield her first Oscar nomination in over 20 years. The film could stop off in Telluride first like Roadside/Liddell's "Biutiful" last year.
"The Artist" (Toronto — The Weinstein Company)
Already a sensation at Cannes a few months ago, this one could draw audience awards next month and start a clear course for the Kodak Theatre. Toronto is already set but I think The Weinstein Company will bring it to Telluride, too.
"Carnage" (Venice — Sony Pictures Classics)
Also tapped for New York fest, Roman Polanski's adaptation of the hit play "God of Carnage" is an actor's dream that could drum up talk for stars Jodie Foster, Kate Winslet, Christoph Waltz and/or John C. Reilly. The high profile New York berth means it's out for Telluride, so the Lido and the Big Apple is it.
"Contagion" (Venice — Warner Bros. Pictures)
Screening out of competition at Venice, Steven Soderbergh's latest hopes to get a bump from the star factor a la "The Town" and "The Informant!" before it releases on September 9.
"Corialanus" (Toronto — The Weinstein Company)
Guy was talking up Vanessa Redgrave's potential in this one way back in February when he caught Ralph Fiennes's directorial debut at the Berlinale. Since then The Weinstein Company has picked it up and might stop off in Telluride before heading up north.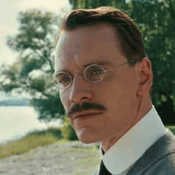 "A Dangerous Method" (Toronto, Venice — Sony Pictures Classics)
Part of a healthy Sony Classics stable, David Cronenberg's latest looks to drop early at Telluride, I'm hearing, before moving to Toronto. It could stir talk for actors Viggo Mortensen, Michael Fassbender and Keira Knightley.
"The Deep Blue Sea" (Toronto — no current US distribution)
One of many on this list looking for a buyer, Terence Davies's latest is one of a handful of films that could put actress Rachel Weisz in the thick of the Best Actress competition this year.
"The Descendants" (Toronto — Fox Searchlight Pictures)
Probably the film that makes the most sense for an early Telluride bow (and I'm hearing it'll show up there), Alexander Payne's first film in seven years could be another dramedy master stroke, with George Clooney starring.
"The Eye of the Storm" (Toronto — no current US distribution)
Having screened last month at the Melbourne International Film Festival, Fred Schepisi's adaptation of a Patrick White novel has already stirred buzz for Charlotte Rampling, Judy Davis and Geoffrey Rush.
"The Ides of March" (Toronto, Venice — Columbia Pictures)
Fingers crossed for this to show up in Telluride, though it seems doubtful. But George Clooney's latest directorial effort already looks like a player from the trailer alone.
"Killer Joe" (Toronto, Venice — no current US distribution)
William Friedkin tackles yet another Tracy Letts play, this one potentially an awards shot for actors Matthew McConaughey and Thomas Haden Church.
"The Lady" (Toronto — no current US distribution)
Michelle Yeoh and David Thewlis could land in the thick of the this year's acting races in a hurry if a studio bites on this Luc Besson take on activist Aung San Suu Kyi and her husband Michael Aris. Telluride is looking like a possibility.
"Machine Gun Preacher" (Toronto — Relativity Media)
Marc Forster's latest, based on the fascinating true story of former gang member Sam Childers, could prove to be a strong vehicle for Gerard Butler and more…or not. Chris Cornell's original song "The Keeper" could be something to watch, regardless.
"Moneyball" (Toronto — Columbia Pictures)
This one smells of a Toronto-only thing to me, but I'm hearing great things about it, even if it does end up being merely an entertainment. We'll see if it's an Academy thing or not.
"Peace, Love & Misunderstanding" (Toronto — no current US distribution)
Bruce Beresford's latest may put Jane Fonda on the fast track to awards consideration if the film finds distribution (and, of course, if it has the goods).
"Rampart" (Toronto — no current US distribution)
I can't imagine Oren Moverman's "The Messenger" follow-up will go without a buyer for long (though you never know), but this take on the Los Angeles Rampart police division scandal has a stacked cast.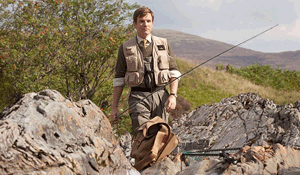 "Salmon Fishing in the Yemen" (Toronto — no current US distribution)
Lasse Hallström had a good Oscar run when Harvey Weinstein was leading the way, so we'll see if this one, from the writer of "127 Hours," has what it takes.
"Shame" (Toronto, Venice — no current US distribution)
Though hardly an Oscar play, Steve McQueen's "Hunger" was an esoteric choice for film buffs in 2008. But one never knows whether a sophomore effort can turn up in the Academy's wheel house. It looks to be Fassbender's second film in Telluride this year.
"Take Shelter" (Toronto — Sony Pictures Classics)
Jeff Nichols' "Shotgun Stories" follow-up already got things started in Sundance, but Sony Classics is looking to broaden its horizons in the fall fest circuit. Michael Shannon will no doubt reap the benefits.
"Take This Waltz" (Toronto — no current US distribution)
The fact that this Sarah Polley film (and David Cronenberg's — both Canada natives) didn't pop up as an opening night gala at Toronto makes you wonder if it was due to Telluride scheduling.
"Tinker, Tailor, Soldier, Spy" (Venice — Focus Features)
Tomas Alfredson's "Let the Right One In" follow-up hits Venice before opening in the UK next month, but it doesn't look like this Gary Oldman-starrer will be making the Telluride trip. Woe is me.
"360" (Toronto — no current US distribution)
Following a detour with 2008's "Blindness," Fernando Meirelles is back looking for room in the awards season after managing it in 2005 with "The Constant Gardener," again with Rachel Weisz out front.
"W.E." (Toronto, Venice — The Weinstein Company)
Harvey Weinstein will see what he has on his hands when Madonna's take on King Edward VIII and Wallis Simpson premieres out of competition in Venice before moving on to Toronto. I don't think Telluride is in the cards, but maybe it'll surprise.
"We Need to Talk About Kevin" (Toronto — Oscilloscope Laboratories)
Lynne Ramsay's tough drama about the mother of a high school murder-spree killer may further make the case for Tilda Swinton as an awards prospect after building steam at Cannes. Telluride looks like a definite possibility.
"Wuthering Heights" (Venice, Toronto — no current US distribution)
Emily Brontë is an interesting route for director Andrea Arnold to take, but an early look in Venice and a later stop in Toronto will let us know if this is an awards play following last year's "Fish Tank." Also, Arnold really dug Telluride when I saw her there a few years back, so maybe we'll get first dibs there.
I wanted to keep this to a manageable number of films, but feel free to rattle off any other festival plays that ought to be considered. No chart or prediction updates this week. We'll reassess all of that a week from today, post-Telluride.
Stay tuned for Guy's Venice preview tomorrow!
[Photos: Columbia Pictures, Sony Pictures Classics, Lionsgate UK/BBC Films/Kudos Pictures]