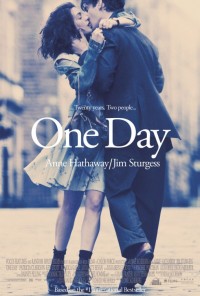 "I love you, Dexter, I just don't like you anymore," a radiantly moist-eyed Anne Hathaway tells a radiantly plastered Jim Sturgess at a crucial emotional juncture in "One Day," Lone Scherfig's attractive, involving and curiously unmoving attempt to replicate the cosy, literate-but-not-too-literary British comforts of her 2009 "An Education."
Cribbed by screenwriter David Nicholls from his own mega-selling novel — the kind of fast-digesting doorstop that's been a ubiquitous presence on London public transport for the past two years — the line is one of those reductively heart-on-sleeve sentiments that Richard Curtis sharpened to a blunt point in his 1990s heyday; when Hathaway drops it, you can hear the film straining for its own place in the pop culture quote bank, somewhere between "Is it still raining? I hadn't noticed" and "I'm just a girl standing in front of a boy, asking him to love her" in the swoon-cringe stakes.
If the film surrounding that moment seems unlikely to carry it to such relative heights, that's because it's at once less appealing and more adventurous than the bulk of the calculated Working Title charmers on which it is modelled. For starters, it's one of the more neurotically male-minded films ever to be marketed as a lavender-scented chick flick.
The novel's structural gimmick of visiting the central couple only one day a year — in case the phenomenon hasn't hit you, the film charts their slow, endlessly obstructed progress from friendship to romance over the course of 20 years, like a defanged "When Harry Met Sally…" with a more organic spin on the structure of "Same Time, Next Year" — favors a reasonably democratic perspective on the page, but in transferring his work to the screen, Nicholls appears to have sided with his own gender.
Dexter Mayhew, the handsome, spoiled, lavishly flawed hero of the piece, is as hard to like as that opening quote suggests — blessed with every advantage but a clear sense of self, his world view dim and punishingly narrow, he nonetheless invites empathy with his involuntary need to be loved. (A particular generation of British readers seems to disagree, mind: a recent report showed "Dexter" shot up last year's list of the most commonly registered baby names in the UK.)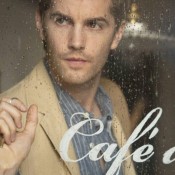 By contrast, his persistent foil and supposed soul mate, Emma Morley, is a brighter-yet-vaguer creation: sparky, gifted and generous of spirit, her only recognisable failing is her reluctance to grant herself happiness at the expense of others. In theory, the pair's virtues and absences should make their destinies as neatly and fatefully interlocked as the yin-yang tattoo etched into Dexter's ankle. In practice, the film's Emma is seen and shaped so much through Dexter's eyes — even, it seems, when he isn't actually present — that it's hard to tell if we're seeing a mirror image or a mirage; we like her more than we do him, not least because he does too, but we don't know her awfully well.
The problem may partly be a medium-related one: watching "One Day," it's hard not to feel that the chronological conceit is more effective in prose, where the writer is at greater liberty to shade in the events of a single, frequently unremarkable, day with detailed emotional subtext and associative thought. On film, the days, years and eventually decades shuffle by in such quick succession, with Scherfig offering little in the way of visual or rhythmic distinction, that the development and maintenance of one character's viewpoint becomes a challenge, much less two. (The slightly hurried storytelling, however, is no excuse for occasional blind anachronisms that have no place in such an era-dependent narrative: how on earth did no script editor pick up on the film's careless notion that "Jurassic Park" defined the summer of 1994?)
Even allowing for this adaptation-hinged challenge, however, it's hard not to sense that the performances — or more fairly, the casting — have contributed to the asymmetry. As Dexter, Jim Sturgess is quite wonderful: a once hazily defined dreamboat who finally arrives here as a leading man of presence and purpose (I'll resist the glib life-art parallel), he's modest enough to mark out the many holes in his character's head and heart, but charismatic enough to show how he skates by with them regardless.
Anne Hathaway's Emma, unfortunately, makes rather less sense: physically overqualified for the role of a plain Yorkshire girl timidly ascending the class ladder, her alabaster beauty hulking indiscreetly behind a pair of wire-rimmed glasses, she's too effortlessly engaging a performer not to sell us on Emma's charms, but it's debatable whether she's identified those charms entirely correctly.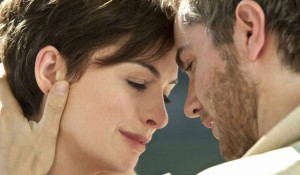 Perhaps too much has been made of her wobbly, over-elocuted accent (as a friend and fellow critic pointed out, she's surely the first working-class Northerner to pronounce "wrath" as a rhyming partner for "moth"), but together with Hathaway's forthright head-girl demeanor, it remains a glaring character barrier: the narrative stakes much on Dexter and Emma coming from different worlds, but unless the former's perspective extends to making over the latter in his image, the actors aren't clarifying what separates them.
With these problems duly enumerated, however, "One Day" still entertains, and occasionally even fascinates, on levels both basic and more advanced: as an occasion to watch two thoroughly winning young actors bask in the glow of old-fashioned star treatment, however imprecisely applied; as a pleasingly unironic embrace of ripe stylistic romanticism, swept along by Rachel Portman's over-keening score; and most interestingly, within this lush framework, as a pragmatic, post-millennial tweak of the Richard Curtis formula. (If I haven't dwelt on the stylistic specifics of Scherfig's direction, it's because she hasn't either.)
Emma's quotable aphorism at the outset of this review hints at notions of emotional compromise Nicholls doesn't push as provocatively as he might — his ending opts for an easy way out of more searching long-term questions — but "One Day" deserves credit for investing in a love story between two people who may not be destined for each other, or indeed for anybody.
[Photos: Focus Features]