Or, as a "Top Chef" contestant might title this post, "Drive" Four Ways. The US teaser poster for Nicolas Winding Refn's Cannes winner unveiled a couple of weeks ago — the one that handily doubles as the cover for Ryan Gosling's upcoming workout DVD — met a mixed reception. Some liked the kitsch, star-centered romanticism of it (though I can't top Nick Davis's "Aaron Carter inspirational cassette single" analogy), while many others thought it did an inadequate job of selling the film's genre components. The film's a fast-car thriller — where were the cars? And the thrills?
Those objectors should be appeased by the film's new US and UK one-sheets, both of which retain The Gosling Factor while shading in a little more of the action-film context. (A faint hint of camp is still present in the film's trademark hot-pink cursive.) The US poster wins on the design front — and props for including a glimpse of the film's key fetish object, Gosling's leather driving gloves — but loses major points for recycling a tagline indelibly attached to "No Country for Old Men." What were they thinking? Check 'em out after the cut.
New US one-sheet: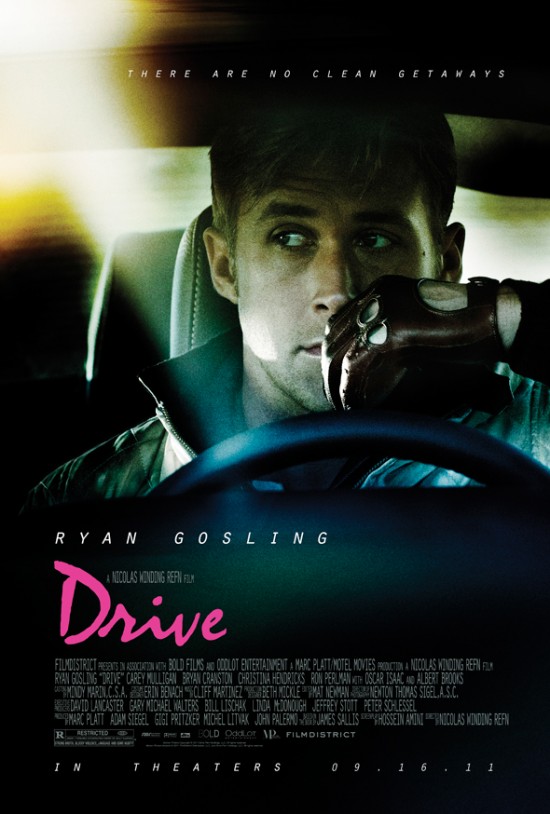 New UK quad design, with superior tagline: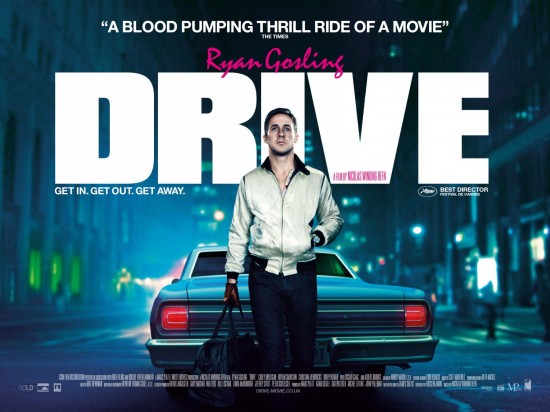 French poster — not as good as either, but interestingly, the only one that gives Carey Mulligan above-the-title billing.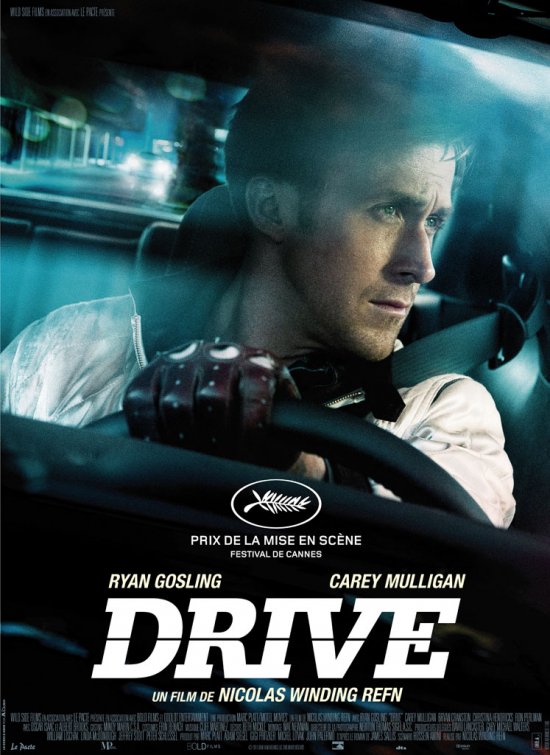 And finally, in case you're bored with Ryan Gosling's face, a design I might prefer to any of these: the film's soundtrack cover.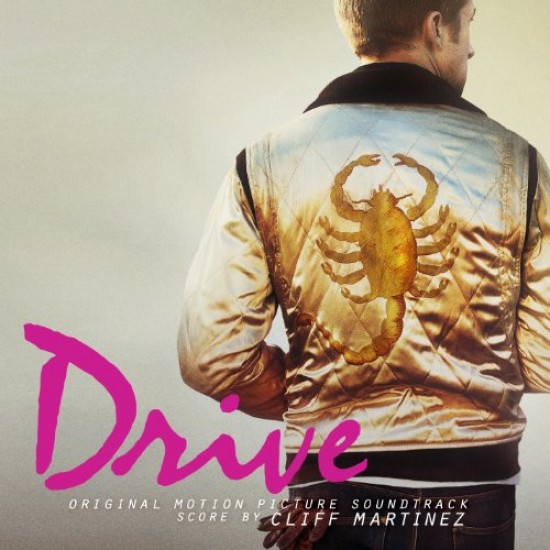 [Images: Film District, IMPAwards, Ace Showbiz]