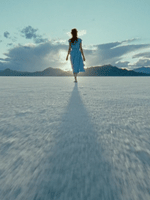 Fox Searchlight is really outdoing itself on "The Tree of Life." When the studio picked up the title last year, I knew it was in caring hands. But I never really expected such pristine handling every step of the way.
Tonight Searchlight held bi-coastal panel discussions with religious and non-religious leaders to discuss differing perspectives and interpretations of the theological themes within the film. "Insights, Inspirations & Impact" was the name of the program, and I was on hand for the Landmark Theatre discussion in West L.A. this evening.
The panelists included Sister Rose Pacatte of the Pauline Center for Media Studies, Dr. Robert K. Johnston of the Fuller Theological Seminary and author of "Reel Spirituality: Theology and Film in Dialogue"; Rabbi David Wolpe of the Sinai Temple (a bit of a celebrity in his own right); Scott Young, executive director of the University Religious Conference at UCLA; Jihad Turk, director of religious affairs at the Islamic Center for Southern California; and Jim Hosney, Professor of Literature at the American Film Institute. The panel was moderated by spiritual author Erwin Raphael McManus.
It was a lovely discussion packed with this and that profound insight into Malick's film. Rather than offer a few quotes I figured I'd record the proceedings and offer it up to you hear. Check it out below (and forgive the hideous audio difficulties with the microphones — these things never go accordingly on the technical side of things). It's lengthy at close to an hour. They were also filming it, so I imagine it'll pop up on foxsearchlight.com at some point.
You can also check out @foxsearchlight on Twitter to re-read the play-by-play from the east coast discussion.  Fascinating stuff on the whole and evidence of a distributor going above and beyond the call of duty for what is clearly much more than merely a product to them.
Also, as a reminder, don't forget to enter our haiku contest for a chance to win the film's poster.
[display_podcast]
[Photo: Fox Searchlight Pictures]