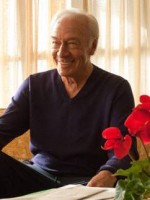 We may be almost halfway through the 2011 release schedule, and as usual, there's been little in the theaters to trouble the Oscar-minded obsessives among us. That's not to say the last six months have wanted for deserving work — in a perfect world, one where all good films are created equal, "Certified Copy" star Juliette Binoche would be tough to beat for Best Actress, while "Meek's Cutoff" would be a slam-dunk Best Picture nominee, but we hardly need to go into the dully pragmatic reasons why those are mere pipe dreams.
Only two immediate post-Cannes releases, "The Tree of Life" and "Midnight in Paris," have prompted some awards discussion with their critical provocation and surprising box office, respectively — but beyond a near-certain cinematography nod for the former and a possible writing nod for the latter, further prospects depend largely on the performance of autumn's big-name prestige draws, as well as a few hot festival purchases from Cannes, Sundance and even Berlin.
Outside festival environs, Oscar-fancied performances have been particularly thin on the ground so far. Again, hardly unusual — but most years, some scrappy actor, usually from the independent fringes, clings doggedly on to a grassroots level of acclaim to survive all the way to nomination day. In recent years, it's worked for Richard Jenkins, Julie Christie and the folks of "Winter's Bone" — and this year, I feel comfortable betting on Christopher Plummer to follow the same path to a Best Supporting Actor nomination (and possible win) for his delicately affecting work as a late-blooming gay father in Mike Mills's autobiographical indie "Beginners," a Focus Features release that hit US theaters last Friday.
As I tweeted after seeing the film in London last week, I'm only half sold on the film itself, which dilutes an unconventional, maturely handled father-son drama, as Ewan McGregor's ungrounded LA graphic artist learns to embrace his septuagenarian dad's newly disclosed sexuality, with the unconscionably twee romance between McGregor and Mélanie Laurent's wan über-kook. (A level of preciousness is to be expected from "Thumbsucker" director Mills — who is, after all, Mr. Miranda July — but the former component of the narrative comes is adorned with so much less visual and verbal affectation than the latter as to force a preference.)
The film's creases, however, are largely ironed out by two highly intelligent, attuned performances from its male leads. McGregor is an actor who can oversell his geniality, but his rumpled, weary evocation of long-internalized loneliness here — following his tightly sewn, European Film Award-winning turn in "The Ghost Writer" — suggests a pleasingly low-key way into middle age for him. Better yet, he has a genuinely winning rapport with Plummer, who in turn dodges all the potentially hokey, over-anguished pitfalls of his character arc, his performance movingly balancing the joy of his late-life liberation with the quiet disappointment that he hasn't long enough to enjoy it.
It says more about the demands the Academy usually makes of leading-role contenders than any sizeable difference between the performances that McGregor won't come within a sniff of a nomination, while Plummer has been accruing buzz since the film bowed at Toronto last year. In truth, Plummer's soft, subtle performance isn't garden-variety Oscar catnip either — and hypothetical bravery points awarded by voters for "playing gay" hardly apply when the character appears so comfortable with the issue himself, one reason Mills's film feels distinctly forward-looking. But it's easily Plummer's richest, most engaged characterization (not counting his lovely voice work in last year's "My Dog Tulip") since his brilliant supporting work in 1999's "The Insider," for which many expected an Oscar nomination that sadly did not materialize.
That in turn brings up the considerable IOU the actor holds from the Academy — one voters unsatisfactorily tried to repay nearly 18 months ago with his long-awaited first nomination, for his beige, beardy Tolstoy in Michael Hoffman's dreary historical drama "The Last Station." Plummer's work in "Beginners" is to that performance what Tom Waits is to elevator music, so in principle, his second nod should be an easy get — unless, that is, the dry, controlled elegance of his best work is precisely what the Academy has never quite got about him.
It's likely that many voters will recognize this 81 year-old veteran as a luminary without quite remembering what exact roles (beginning with his superb Commodus in "The Fall of the Roman Empire," which outdoes Joaquin Phoenix's Oscar-nominated take on the same role) they're supposed to treasure him for — if he had deserved recognition for his most widely-seen role, in "The Sound of Music," he'd have received it, after all. Happily, his performance in "Beginners" stands for itself rather than a vague collective memory of a career past. That, plus the fact that he'll be visible later this year in the far flashier surrounds of David Fincher's "The Girl With the Dragon Tattoo," could see him challenge Jessica Tandy's oldest-Oscar-victor record — a rash projection to make in the blindfolded heat of June, perhaps, but I'm certainly not the only one making it.
[Photo: Focus Features]