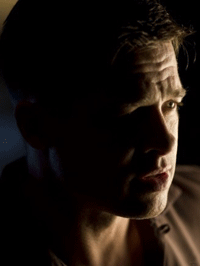 If you can believe it, it's been since Halloween that we kicked the dust off this feature at In Contention. We made it all the way through the Oscar season without feeling compelled to go there. Odd. So, with Terrence Malick's "The Tree of Life" opening in New York and Los Angeles this weekend, before expanding to other cities throughout June, it seemed a good time to dig back in and cook up a collective that might drive a little more interest in the discussion.
The easiest thing I could think of was a list of the best performances from Malick films, and as I sat down to revisit all five of the director's works last week, it became clear it was as good a choice as any. There is, after all, plenty to choose from.
Malick films contain a wide-ranging array of performances, all of them proving to be singular feathers in the caps of many actors. Indeed, when an actor stars in a Malick film, he or she is met with direction unique to any other experience, and it can yield great, unexpected work. Naturalism and a sense of authenticity are hallmarks of these portrayals, as Malick likes to scrape away the dishonesty of "performance" and get to something truer, with all the imperfection that comes with it.
For my money, the following 10 represent the best of the lot. Let's dive in…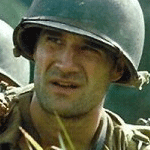 10. Elias Koteas, "The Thin Red Line" (1998)
It ended up being a toss-up between three graduates of Malick's third film, "The Thin Red Line," for the bottom slot on the list. But while Dash Mihok gave a unique but natural portrayal, and while Jim Caviezel proved a zen narrative and emotional anchor, I settled on Elias Koteas's Capt. James "Bugger" Staros. And a fitting pick it might be, seeing as his work encapsulates so perfectly a current that runs through many Malick characters, namely a profound sense of inner conflict. Koteas carved out a supporting character of great honor but undeniable frailty (as in, humanity), a man who'll bite his lip until it bleeds.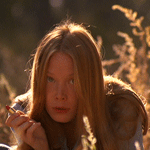 9. Sissy Spacek, "Badlands" (1973)
Malick began experimenting with narration from the beginning, juxtaposing the lofty romantic thoughts of 15-year-old Holly Sargis with the grisly visual fallout of her life on the run with a sociopath as empty as she is in Malick's first film, "Badlands." Holly was surely a challenging persona to translate to the screen, and Sissy Spacek, in just her second fleshed-out role on screen, with that soft, unassuming Texas accent, took to it like a duck to water. In some ways, her detached amorality makes for a character as unsettling as co-star Martin Sheen's cold-blooded ne'er-do-well.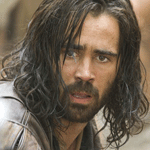 8. Colin Farrell, "The New World" (2005)
Colin Farrell gives one of the great quiet performances in Malick's fourth film, "The New World." There's plenty of dialogue, but what I take away from Malick films are the moments when he forces you to observe behavior. And there is something transcendent about how Farrell took to that direction, particularly when the Native Americans of what will be Virginia take his Captain John Smith in for an exchange of cultures. He also navigates the emotional terrain of the film's love story with authentic flare where melodrama could have crept into his sense of motivation. It's a wholly complete performance, one of his best.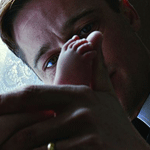 7. Brad Pitt, "The Tree of Life" (2011)
Malick's latest film, "The Tree of Life," owes much of its existence to actor Brad Pitt, who co-produced the project with his Plan B partner Dede Gardner. Pitt should be commended for that bravery behind the camera, but in front of the camera, he is no less committed, digging into stern patriarch Mr. O'Brien with passion and conviction. The character is meant to be symbolic, representative of a way of life — "nature" and "fierce will" — but the actor pumps a considerable amount of real emotion into it, running hot and cold throughout, ultimately offering some of his finest work to date.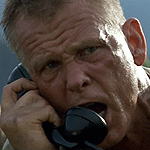 6. Nick Nolte, "The Thin Red Line" (1998)
Nick Nolte fully owned the role of Lt. Col. Gordon Tall in 1998's "The Thin Red Line." Digging under the skin of a soldier-for-life type desperate to finally have "his war," the actor mined fascinatingly contradictory rhythms throughout, offering the best of the film's three showcased performances (the other two coming from Sean Penn and Jim Caviezel). But outside of a Chicago Film Critics Association nod for Best Supporting Actor, the awards season passed him up entirely. He spits fire one minute and calmly waxes philosophic the next, putting out perhaps the most complex character of the piece.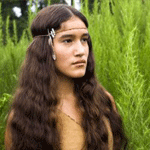 5. Q'orianka Kilcher, "The New World" (2005)
Seven years after his big return to cinema, Malick tried to keep a stride of some sort going with the Pocahontas story in "The New World." And in the pivotal role, Malick cast Q'orianka Kilcher, an unknown — aside from being singer/songwriter Jewel Kilcher's cousin — and a happy surprise. In the extended cut of the film, much of the material, including the character, has more room to breathe. So I consider that when sizing up Kilcher's lived-in portrayal of a complex woman confronted with love, duty and ultimately, the real "new world" of the film's title: civilization.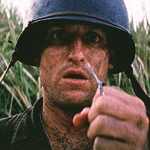 4. Woody Harrelson, "The Thin Red Line" (1998)
I surprised myself when ordering this list to find that what I felt to be the best performance in my favorite Malick film is the one that amounts on screen to little more than a cameo. But that's also kind of the nature of "The Thin Red Line," a film edited mercilessly into a potent mixture and a perfect storm of imagery and performance. Woody Harrelson gets precious few moments to shine as Sgt. Keck, but in a random, tragic instance (I won't bother spoiling it in case some have not see this 13 year-old film), he exudes the most believable, passionate horror, shame and epiphany of anyone in the cast.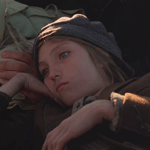 3. Linda Manz, "Days of Heaven" (1978)
Richard Gere's hothead worker and Sam Shepard's shy farmer were both close to making the list from 1978's "Days of Heaven," but when it comes to Malick's second feature film, I'm always reminded of Linda Manz. The events of the film are told from her perspective, one of innocence, and Manz, 16-years-old when the film was made, gives a strikingly assured performance. Much of its power comes from the character's matter-of-fact, sometimes misspoken narration throughout, capturing the hard realities of adulthood through the lens of unconditioned youth, playing on a typical Malick theme: contradiction.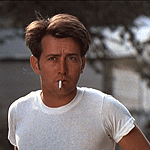 2. Martin Sheen, "Badlands" (1973)
In Malick's debut feature, Martin Sheen really burst onto the scene in a star-making performance as alluring as it was dangerous. The actor has said he was greatly inspired by James Dean early in life, and in "Badlands," he was able to tap the kind of charisma that made Dean an icon and bend it around the intriguing character of Kit Carruthers. Sheen exuded all the elements necessary to make it a portrayal organic to Malick's vision: boredom, delusion, obsession, passion, kindness, coldness, etc. It was a seemingly irreconcilable blend, a tightrope Sheen walked to perfection.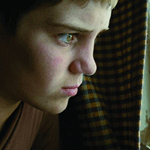 1. Hunter McCracken, "The Tree of Life" (2011)
For "The Tree of Life," Malick sought out non-actors for most of the characters and gave very little direction (as is his way). In his view, the worst thing you can do is cast someone who is naturally perfect for a particular role and then tell him or her to be someone else. In Hunter McCracken, Malick got a treasure trove of genuine actions and reactions, and I'll be honest, I surprised myself when I settled on him for the top spot. The young actor was tasked with taking his character, Jack O'Brien, through the awkward years of preadolescence, struggling with a contradictory world (external and internal), balancing aggression and compassion along the way. And, quite frankly, he's perfect in the role. Pitch perfect.
What are your favorite performances from Terrence Malick films? Sound off in the comments section below!
[Photos: Fox Searchlight Pictures, 20th Century Fox, Warner Bros. Pictures, New Line Cinema, Paramount Pictures]