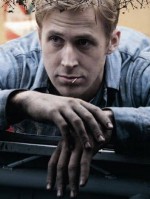 It's a funny thing. For 10 days at Cannes, the Croisette hums with stimulating discussion and debate about movies; for the final two, all that chatter dissolves into a single blunt question: "What will win the Palme d'Or?" It's a little like the Oscars, except without the initial stage of stimulating discussion and debate about movies. Let's do it.
On the one hand, I kind of want the beautiful, punishing 160-minute anti-procedural epic of Nuri Bilge Ceylan's "Once Upon a Time in Anatolia" to win, since there's £140 waiting for me in London if it does. (Gamble responsibly, kids.) On the other, I can make more convincing cases for a number of titles. Unlike last year, when it was easy to single out "Uncle Boonmee" and "Of Gods and Men" for the top two spots, this year's lineup has been higher in terms of median quality, as well as more contentious — which allows for a wider range of hypothetical jury-room arguments.
I'm tempted to discount the two most media-friendly titles immediately: I've always maintained that "The Tree of Life" is a Palme-or-nothing proposition, and rumors I've heard that Olivier Assayas is the film's lone champion on the jury have me leaning towards "nothing." As for "Melancholia," I'd count on a firebrand jury head in the Isabelle Huppert mold to aggravate Cannes brass by handing it a major award, but I'm not sure Team De Niro is that rebellious. Of the well-received remains, "We Need to Talk About Kevin" is probably too styled for the top prize, "The Skin I Live In" perhaps needed to be a more personal statement on its director's part, and I'm not sure anyone is desperate to see the Dardennes win a record-breaking third Palme, even if almost everyone likes their film.
That brings me to one consensus favorite and two crowd-pleasing wild cards. All signs point to bookies' favorite "Le Havre" taking the gold: a beloved director (Aki Kaurismaki) who has served his Cannes time, a well-liked, warm-blooded film, and an uncontroversial option for a jury some perceive as being a little soft. Still, in recent years, the logical frontrunner has often wound up with the Grand Prix, while the top prize goes to more of a statement piece.
"The Artist" would be a roundly popular choice, given that it's both a fleet-footed entertainment and valentine to cinema itself, though some might think it gimmicky; "Drive" is no less a pastiche film, but the cult-status-bound actioner has been the late-breaking story of the fest, and is sufficiently distinct from everything else in Competition that it could just emerge as a hip compromise choice if the jury is split over other, weightier titles. I can scarcely believe I'm doing this, but I'm going to take a crazy punt on this year's notably glam-chic jury seeing a bit of themselves in the reflective surfaces of Nicolas Winding Refn's beautiful B-movie.
It's likely a case of juggling titles I've already mentioned for the consolation prizes, though some stick out as more obvious contenders in certain races: the aforementioned "Kevin," for example, as such an aggressively helmed film that I can visualize Lynne Ramsay taking Best Director (also as something of a pat on the back after nine years on the benches) more vividly than a less clearly defined Jury Prize. (I can't shake the feeling that one of the four women directors in the bunch will take a prize to validate the record female presence in Competition, and none of the other three have generated much buzz. I'd like Maiwenn's chances more if another French thesp-turned-director, Mathieu Amalric, hadn't been honored only last year.)
If Ramsay's film does take one of the big prizes, that could affect the chances of de facto Best Actress favorite Tilda Swinton. Many are calling this an automatic get for her, but competition exists: Emily Browning could be rewarded for her supposed daring (and, secondarily, her very fine performance) in the otherwise frostily received "Sleeping Beauty," while a prize for Cécile De France would be an easy, if not particularly inspiring, way to rewarded the Dardennes' film, should it have sizeable jury support.
The idea that's been gnawing away at me for the past two days, however, is that the category presents the ideal compromise solution to the Von Trier problem, should the jury disagree with the festival's much-derided blacklisting of the director: a Best Actress award for Kirsten Dunst (perhaps in tandem with equally weighted co-star Charlotte Gainsbourg) would be a way to show solidarity without actually having to reward the director.
The Best Actor race is less fraught with drama, if rather more competitive: as many as 10 names are viably in play here, from the relatively obscure (the co-leads of talky Israeli dramedy "Footnote") to the celestial (Antonio Banderas, Ryan Gosling, Sean Penn, Brad Pitt — take your pick). Rewarding 11 year-old non-pro Thomas Doret ("The Kid With a Bike") is the kind of move juries frequently think is a lot more original than it really is, but they also have an opportunity to rubber-stamp a genuine future star in the form of "The Artist"'s magnetic lead Jean Dujardin.
Revered veteran Michel Piccoli is the saving grace of Nanni Moretti's drab "Habemus Papam," but I'm guessing the jury will sympathize with little-known Austrian Michael Futih for his heavily underlined "bravery" in playing a reprehensible child molester — and getting his junk out. Festival juries can be as bait-prone as Oscar voters; the bait just takes very different forms.
And with that, here's my final breakdown (with the caveat that I'm only seeing "Le Havre" tomorrow afternoon):
SHOULD WIN
Palme d'Or: "Drive," Nicolas Winding Refn
Grand Prix du Jury: "We Need to Talk About Kevin," Lynne Ramsay
Prix du Jury: "Sleeping Beauty," Julia Leigh
Best Director: "Melancholia," Lars von Trier
Best Screenplay: "The Artist," Michel Hazanavicius
Best Actor: Jean Dujardin, "The Artist"
Best Actress: Charlotte Gainsbourg, "Melancholia"
Technical Grand Prix: "Once Upon a Time in Anatolia," Gökhan Tiryaki (cinematographer)
WILL WIN
Palme d'Or: "Drive," Nicolas Winding Refn
Grand Prix du Jury: "Le Havre," Aki Kaurismäki
Prix du Jury: "This Must Be the Place," Paolo Sorrentino
Best Director: "We Need to Talk About Kevin," Lynne Ramsay
Best Screenplay: "The Artist," Michel Hazanavicius
Best Actor: Michael Futih, "Michael"
Best Actress: Kirsten Dunst and Charlotte Gainsbourg, "Melancholia"
Technical Grand Prix: (if awarded this year) "The Tree of Life," Emmanuel Lubezki