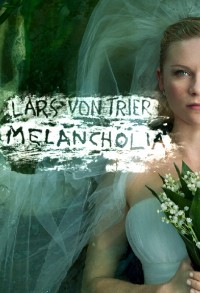 Cannes Film Festival
It's the end of the world as we know it, and Lars von Trier feels fine. Well, not "fine," exactly: he feels as despairing and sceptical and faithless as he usually does, but that's clearly where he's comfortable, and where his creative faculties thrive most actively.
They're certainly in rude health in "Melancholia," a ravishing arthouse blockbuster that extends the self-therapy he began in 2009's bracingly unhinged horror film "Antichrist," but with more thematic cohesion and tonal restraint. The sensation-hungry, who label any new von Trier film 'controversial' before seeing a shred of footage, will likely be disappointed — that is, if they're not appeased by some tame shots of Kirsten Dunst rutting on a golf course. (Luckily for them, as if realizing the deficit, the director compensated with some trademark shenanigans at the press conference.)
For the rest of von Trier's fans, however, the film's lack of overt audience-baiting serves to place his formal gifts in starker relief. A subdued, even elegant, vision of the apocalypse that begins as a waking dream and continues in an actuality no less feverish, "Melancholia" represents the natural culmination of the depressive doubt in self and society that has needled most of von Trier's features. As a statement on the spiritual bankruptcy of the human race, it may well prove unfurtherable: after destroying the world we live in — a spoiler only to the most tone-deaf of viewers, I assure you — where does the man have left to go?
The simplicity of its structure belying the scale of its narrative, the film is evenly bisected into two chapters, each titled for one of the sisters, Justine (Dunst) and Claire (Charlotte Gainsbourg), around whom events revolve — though they could as easily have been named Depression and Anxiety, the twinned emotional textures between which the film see-saws from one act to the next. Set in the vast, geographically unspecific country estate Claire shares with her dour husband John (Kiefer Sutherland), the first half depicts Justine's lavishly orchestrated wedding to blandly supportive Michael (Alexander Skarsgård): a fairytale evening incrementally undercut by acrid family tensions, and finally broken by the bride's erratic, eventually hostile behavior.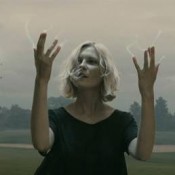 As Justine powerlessly withdraws from her own big night, a framed certificate is hardly required to diagnose her clinical depression — not that mistress of ceremonies Claire, already tested by the openly bitter bickering of their estranged parents (a pair of short, scorching performances from Charlotte Rampling and John Hurt), has much patience for her younger sister's dramatics. In the luxuriantly rambling tradition of cinema's great wedding sequences, the full ghastliness of the occasion is cruelly magnified across 70-odd minutes of screen time, with an unexpectedly brittle sense of humor that recalls "The Celebration," that 1998 emblem of von Trier's former Dogme 95 movement.
As in many a well-made play, Claire's impatience turns on her with cosmic symmetry in the second act, which takes place several weeks after the first and finally shows the film's sci-fi colors. We learn of the looming threat of possible collision between Earth and a fictional planet reassuringly named Melancholia, a situation to which the sisters' opposing reactions flip the previous dynamic: Claire is now the one crippled by anxiety, while an unsympathetic Justine coolly accepts whatever will be.
The question of whether the women's respective mood swings come naturally to them or are a side effect of the invading planet's proximity is left unanswered, but is immaterial to von Trier's apparent core thesis that we are all alone in our emotions. Godless man that he is, however, we can presume that he sides with Justine in her indifference to the imminent apocalypse: in many respects, "Melancholia" is the nonchalantly atheistic sister piece to Terrence Malick's nature-of-existence opus "The Tree of Life": both films are concerned with the common destination of our mortal lives, with the crucial difference that Malick posits it as a place, and von Trier as a hot white nothing.
That description perhaps makes this graceful, deliberate film sound more aggressive in its arguments than it really is — von Trier neither condemns nor patronizes Claire for her fearfulness and romantic inclinations, just as it steers clear of passing judgment on the faithful. Dunst and Gainsbourg are, for all their characters' nervous qualities, pleasingly relatable, warm-blooded vessels for the film's themes, their performances agilely negotiating the ebb and flow of their emotional states, more often than not in inverse relation to each other. Prickly and heavy-limbed, with sporadic flashes of the hard Valley girl brightness to which we're accustomed from the actress — her nephew's unexplained nickname for her is Aunt Steelbreaker — Dunst is as interesting as she's ever been on screen, while Gainsbourg (the first of von Trier's women to brave a second time at bat) is superb in a role that de-amps the shrill breakdown of her "Antichrist" tour de force.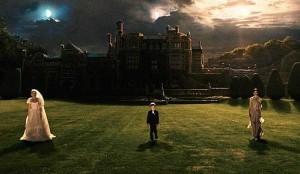 Working with a new cinematographer in Manuel Albert Claro — here making a showy splash that should lead to further big-ticket assignments — von Trier has fashioned an unsettlingly visual architecture for the film that pitches every composition a touch north of reality.
Those familiar with the manipulated still-life photography of Gregory Crewdson will find it difficult to avoid drawing parallels to his work, particularly in an extraordinary pre-credits montage that previews the apocalypse as a series of exquisitely nightmarish tableaux: horses crashing to the ground; Dunst floating, Ophelia-like, down a river in her shroud of a wedding gown; birds falling from the sky against a Caspar David Friedrich sunset.
If this seems like so much kitsch — particularly with the spine-tingling roar of Wagner's "Tristan and Isolde" filling the auditorium as we watch — that may not be accidental: the contrast between this sequence and von Trier's considerably grayer-hued ending suggests how we like to romanticize even our worst-case scenarios. In this remarkable film, at once intimate and operatic in scope, the apocalypse turns out to be rather a private function.