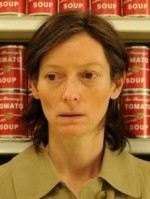 The director: Lynne Ramsay (United Kingdom)
The talent: Reigning arthouse-crossover queen Tilda Swinton leads the cast of Scottish director Ramsay's third feature; filling the other two key roles are John C. Reilly, shifting gears from his recent run of comedy roles, and 18 year-old Ezra Miller, an effectively gangly presence in "Afterschool" and "City Island."
Ramsay adapted Lionel Shriver's 2003 novel with British actor (and first-time writer) Rory Kinnear, while the film's long list of producers and executive producers includes Steven Soderbergh and Luc (son of Nicolas) Roeg. Oscar-nominated DP Seamus McGarvey ("Atonement") is on lensing duty, breaking Ramsay's early-career partnership with Alwin Kuchler. Most excitingly of all, Radiohead guitarist Jonny Greenwood extends his select but impressive film-scoring CV ("There Will Be Blood," "Norwegian Wood").
The pitch: Ramsay's first film since 2002′s "Morvern Callar" (and the sole UK film in competition) finds the dreamy-bleak stylist shifting her gaze from working-class Britain to privileged suburban America. If you're one of the multitudes who read Shriver's powerful bestseller, you already know the pitch: an ideally cast Swinton plays Eva Khatchadourian, the emotionally paralyzed mother of the 15 year-old boy (Miller) responsible for a Columbine-style high school massacre. Through a series of letters to her absent husband (Reilly, suggesting a shift in characterization from the all-American jock of the novel), Eva works through her parental guilt, tracing the origins of her son's sociopathic behavior and, in doing so, raising the nature-versus-nurture debate. It's an unusually heady and upsetting populist novel, streaked with very black humor, though its epistolary structure poses a challenge to those adapting it for the screen.
The pedigree: This is Ramsay's first time in Competition, though not her first trip to the Croisette: she has twice been awarded at the festival for her short film work, while "Morvern Callar" played out of competition in 2002, landing a pair of alternative jury prizes. Many critics protested her absence from the Palme shortlist that year; one suspects that without the regrettable nine-year gap between features, this breakthrough would have come swiftly. Cannes history aside, Ramsay's reputation still largely rests on her BAFTA-winning debut, "Ratcatcher."
The buzz: At 41 years of age, Ramsay is one of the younger auteurs in the Competition, yet also the most long-dormant — even Terrence Malick has visited our screens more recently. The lengthy wait for her third feature (the result of projects falling through, as well as "The Lovely Bones" being taken out of her hands), combined with the vast popularity of the source material and the robust critical standing of Ramsay's previous work, makes "We Need to Talk About Kevin" one of the festival's most anticipated films — it's certainly top of my list. "Morvern Callar," also a literary adaptation, proved the director's affinity for macabre, structurally intricate material, but I've heard "Kevin" positively described as a more accessible work. The same source described Swinton's performance as a safe bet for eventual Oscar-season attention.
The odds: Swinton, whose only previous major festival award came at Venice 20 years ago, is currently regarded as the leading contender for Best Actress. Should that hold true, it somewhat compromises the film's Palme d'Or chances, given that festival brass have, in recent years, discouraged juries from handing both the Palme and an acting award to one film. With Ramsay the most high-profile and highly regarded of the Competition's four female entrants, however, it wouldn't be surprising to see her scoop a major prize — provided, of course, the film lives up to expectations. (We'll know soon enough: it's the first Competition film to unspool on May 12.)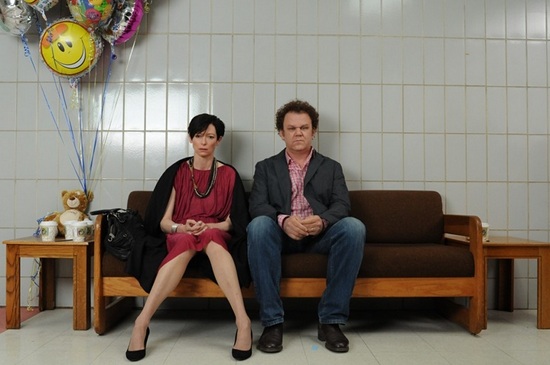 [Photos: Artificial Eye]
Related Posts