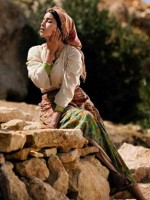 The director: Radu Mihăileanu (France)
The talent: Two hotly-tipped young French actresses head up proceedings: Leïla Bekhti, who made an eye-catching breakthrough in "A Prophet," and Hafsia Herzi, who won a slew of newcomer awards in 2007 for "The Secret of the Grain." (Herzi looks to be one of the faces of this year's Competition — she also has a prominent role in Bertrand Bonello's brothel-set drama "House of Tolerance.") Also in the cast, and perhaps a more familiar face to US viewers, is Hiam Abbass ("The Visitor"). The film's army of producers, meanwhile, includes none other than Euro-blockbuster merchant Luc Besson.
The pitch: With his cutesy 2010 crossover hit "The Concert" still fresh in our memories, Romanian-born Frenchman Mihăileanu returns with a comedy that appears cut from similar feelgood-sentimental cloth. Set in the present day, in parched North African village, the story centers on the community's put-upon womenfolk: weary of daily treks to and from a mountaintop spring, the ladies declare a no-sex strike until their husbands bring running water to the village. Bekhti plays the group's Norma Rae ringleader. The synopsis suggests a blend of farce and Up With People sincerity, though the line between feminism and sexism in such material can be a fine one.
The pedigree: Mihăileanu is no festival novice, having won awards at Berlin, Venice and Sundance, but this is his first trip to Cannes. (With a film, at least — I'm not au fait with the director's personal travel history.) He arrives on the Croisette, however, with some scepticism to overcome: "The Concert" was a commercial success and netted a bunch of César nominations, but wasn't embraced to the same extent by critics. Previous films like "Live and Become" and "Train of Life" were arguably more well-received, but he isn't exactly a cinephile pet.
The buzz: Minimal at this stage. Festival pundits were surprised, if not particularly excited, to see the film granted a Competition berth. Distributors will be hoping the film displays the same audience-friendly potential as "The Concert," though the African setting, the lack of a Mélanie Laurent-size star and the 138-minute running time portend otherwise. I'll confess that it sits low on my most-anticipated list, though I hope to be surprised — with the film premiering on the final day of competition, some well-executed light(er) relief would go down a treat.
The odds: Given festival juries' general resistance to comedy (Cannes and the Oscars are similar in more respects than one might think) and a director few perceive as particularly ripe for the honor, "The Source" looks, on paper, like a long shot for the Palme. Consolation could come in the shape of a Best Actress award for one or more of the ensemble players: Herzi could feasibly be jointly rewarded for her two Competition films.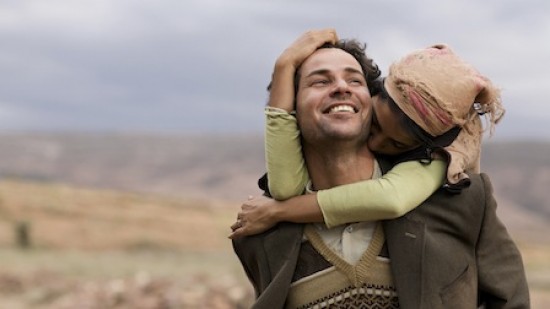 [Photos: Europacorp Distribution]