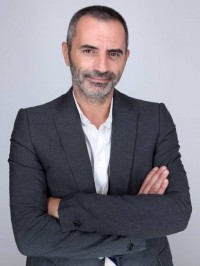 With this year's Cannes circus just a week away, now is as good a time as any to point out the strangely hobbled journey taken by so many festival films to our cinema screens. For all the concentrated media attention and occasional trophies lavished upon arthouse titles at Cannes, Sundance and the like, the festival itself is little more than a starting block in a long race for distribution — and "The Double Hour," a wickedly splintered Italian thriller currently on limited release in the US, has been running it for a while.
The debut feature of Giuseppe Capotondi, a director hitherto acclaimed for his commercial and music-video work, "The Double Hour" was one of the under-the-radar hits of the 2009 Venice Film Festival — the only title amid a lackluster slate of homegrown features to capture critics' imaginations, it surprised many by landing the Best Actress award for striking Russian lead Ksenia Rappoport. Despite this success, it's taken 18 months to reach American arthouses; in the UK, it still hovers in distribution limbo.
The wait should have been shorter, not least because Capotondi's film is anything but obscure in sensibility: a sharp, sexy hybrid genre piece generously bookmarked with cinematic references, it touches on heist thriller, psychological horror and romantic drama, all with equal panache.
Detailing the mental breakdown of a lonely Turin hotel maid (Rappoport) after her security-guard boyfriend ("Vincere" star Filippo Timi) is seemingly killed in an armed robbery, the film's elegant, unnerving backflips between what is real and what is imagined are best left untouched in a review; suffice to say, upon a second viewing, it grew in my estimation from an already positive encounter at Venice.
For the genially soft-spoken, 42 year-old Capotondi, the film was something of a tribute to his own cinematic education: "When the first draft of the script came to me, it reminded me of the kind of Italian genre film, from the 1970s and 1980s, that was very big when I started going to the movies, that shaped my taste. Sure, maestros like Fellini and Antonioni – I discovered them later. But when I was a teenager, Dario Argento was my hero. Mario Bava was my hero. People who played with genre and with audience perception."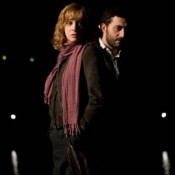 Of course, Capotondi's influences extend far beyond Italian borders — he repeatedly cites Brian DePalma as a creative touchstone, as well as more recent Japanese horror merchants. The stamp of Hitchcock, of course, goes without saying. "Obviously, as a first-time filmmaker, you're just overwhelmed with everything you've seen in a lifetime of going to the movies," he laughs. "You want to use it all."
Though "The Double Hour" is softer and subtler than some of the full-throttle horror exercises Capotondi grew up with, the director was keen to mesh those influences with a contemporary art-film slant. "Before anything else, it's a love story, a very human love story — it just comes in a different shape. Once again, if you look at those Italian genre films of the 70s, they were also a hybrid: crime thrillers, erotica, horror, all mixed together, leaving one little message behind. And the message here is that people aren't always ready for a second chance, in love, in life, in anything really. Saying that in the shape of a horror film seemed more fun to do, and watch, than just another romantic drama about second chances."
Capotondi wanted the film's visuals to reflect that dual-purpose identity, too. Though he's an accomplished music-video director — he sounds bashfully pleased when I state my admiration for the inspired 2004 clip he directed for Kelis and Andre 3000's "Millionaire" — "The Double Hour" largely avoids the visual bells and whistles frequently associated with filmmakers from that medium. "I wanted it to look very low-key, sort of gray and low-fi, at least in the beginning, so viewers would believe it was one of those soft European sort of character dramas. And then bang, hit them with the horror. We're playing with the viewer, for his fun and ours."
Capotondi stops short of claiming a desire to revive that strain of Italian B-cinema — "When you're making it, you're too concerned about the film itself working to think about that" — but he does note the recent decline of genre filmmaking in the Italian industry, and hopes for a reversal. "In the last 20 years or so, television became the biggest financer for commercial films here, and they prefer projects more suitable for a family audience — mainstream Italian film is dominated by comedy and melodrama."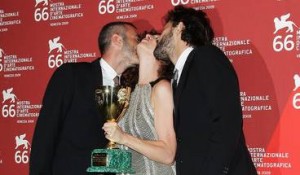 Given this trend in the country's film industry — and the frequent inclination of European festival selectors towards highbrow granola fare — was he surprised to find himself in competition at Venice for his first film, and a playful genre outing at that? "Yes, of course," he says, his voice brightening at the recollection. "And even more surprised when Ksenia won the award, which was such a boost. I mean, it's my debut, and she's not a well-known star. It was a scary experience being there, letting the film go. But fun too — I just had to take a Xanax before doing the interviews."
The process of exhibiting the film apparently threw Capotondi more than the process of making it. "I'm a freshman, but I have some 15 years of experience making ads and videos. And at the end of the day, the story is the same – you go on set every morning and you shoot." His tone is matter-of-fact here, but I detect a wry note of irony when he says he's gone back to his "real job," directing commercials, in the wake of his debut feature's success.
"There are a couple of projects up in the air," he replies when I ask him about his plans for a second feature, somehow sounding at once secretive and breezy. "I waited 14 years to make the first one, so I can wait another three or four to make the next." A pause, an audible grin. "I'll survive."
"The Double Hour" is currently on limited release in US theaters.
[Photos: Zimbio, Samuel Goldwyn Films]