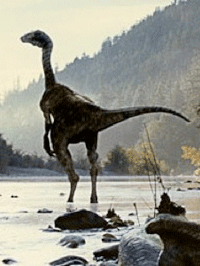 It's a strange feeling writing about this kind of thing after last night's news announcement. But that chapter is finally behind us, so behind us it shall remain.
This is not an Oscar column (even though it's labeled as such). This is not a predictions column. This isn't even really a column. We should all continue steering clear of the "O" word until, at the very soonest, the other side of Cannes, when we could have a couple of contenders to pencil in on the radar.
Guy will once again be covering the festivities along the Croisette this year. We'll find out which filmmakers unveiling — from Terrence Malick to Pedro Almodóvar, Lynne Ramsay to Gus Van Sant — have what it takes. And even then, the life of a Cannes title can see ebbs and flows all the way into the season. Look for Guy's festival coverage, already easing in with daily previews, to take off in earnest next Wednesday.
In the meantime, I thought I'd go ahead and amass the usual throw-it-all-at-the-wall list of potential contenders for the upcoming awards season. It's nothing you haven't already seen or considered, I imagine.
It was nice to shrug off the usual immediate post-Oscars look for a change. Nathaniel Rogers went there last month and did as comprehensive a job as you'll find, but we all know this is all a bunch of nothing right now. I just figured it would be some nice grist for the pre-Cannes mill.
It's not a ranked list yet. Just the collective. Ranking means taking a step toward predicting, and I can't go there just yet. On the other side of Cannes I'll likely do a refresh of the players, but I probably won't start charting/predicting until closer to the year's mid-way point in June.
If you think anything is missing from this or that list, feel free to make a note of it in the comments section below or drop me a line. I wouldn't be surprised if there are holes.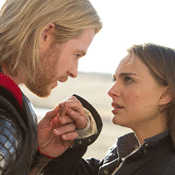 For now, I guess the summer movie season officially kicked off with a massive opening for Universal's "Fast Five" over the weekend, though Paramount's "Thor" seems like the more natural start to the blockbuster months this Friday. (Guy has chimed in with his thoughts on that one already.)
I'm struggling to drag myself out of a post-Oscar slumber, and I must confess, it's tough. I haven't seen much of anything and I've delighted in focusing my attention elsewhere, but I certainly can't complain about that kind of luxury.
So while I try to snap out of it and chime in with something of moderate interest to fill this space, feel free to offer up your own thoughts on the year so far. I know the drought hasn't left you much space to play and some of you might be feigning. And, of course, the Oscar list is up for debate, so sink your teeth in and set me straight.
Stay tuned for Guy's Cannes stuff. We'll probably hop on the horn for a three-way Oscar Talk with Anne Thompson some time during the festival, as well.
(By the way: It's May already?)
[Photo: Fox Searchlight Pictures]